Removing unwanted objects from photos nowadays only takes a few clicks and seconds, thanks to AI-powered tools.
For example, Imagewith.AI Clearoff can erase unwanted objects, people, defects, or watermarks with a simple swipe of its AI object remover tool.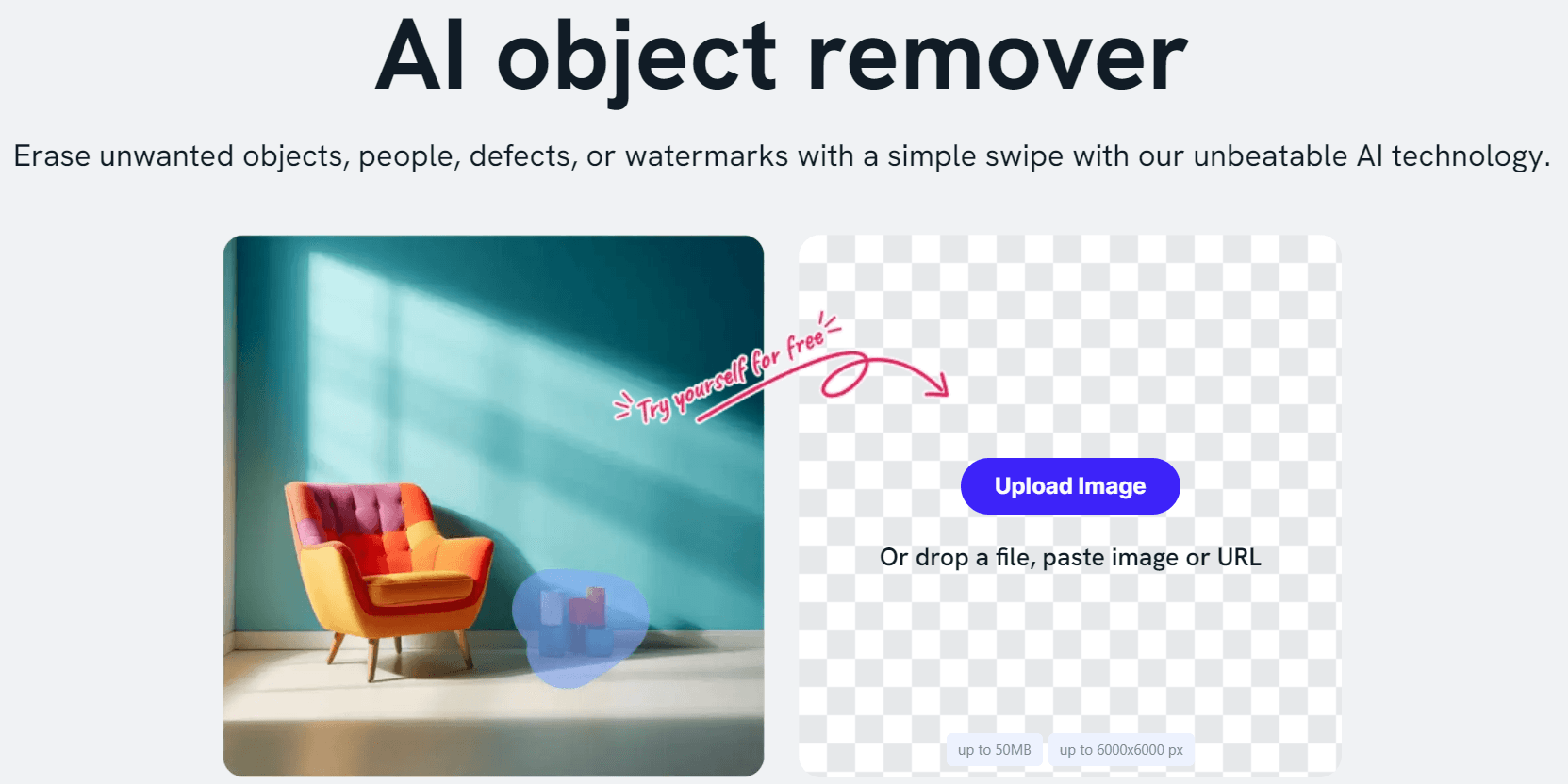 While Imagewith.AI Clearoff simplifies the process for still photos, tackling moving objects within videos is a different ball game, yet entirely achievable with specialized video object removal tools.
In this article, we've categorized 8 video object removal tools into two groups according to user expertise level — for beginners and for professional video editors.
Here's a snapshot of the best video object removal tools that we're going to explore: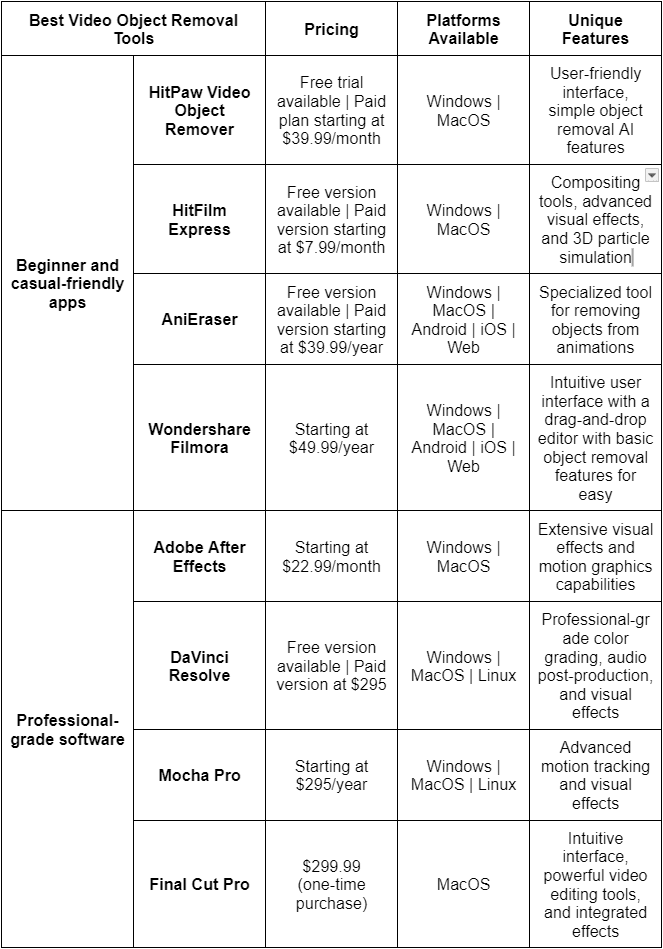 Let's start with the beginner-friendly video object removal tools.
Best Video Object Removal Tools for Beginners
1. HitPaw Video Object Remover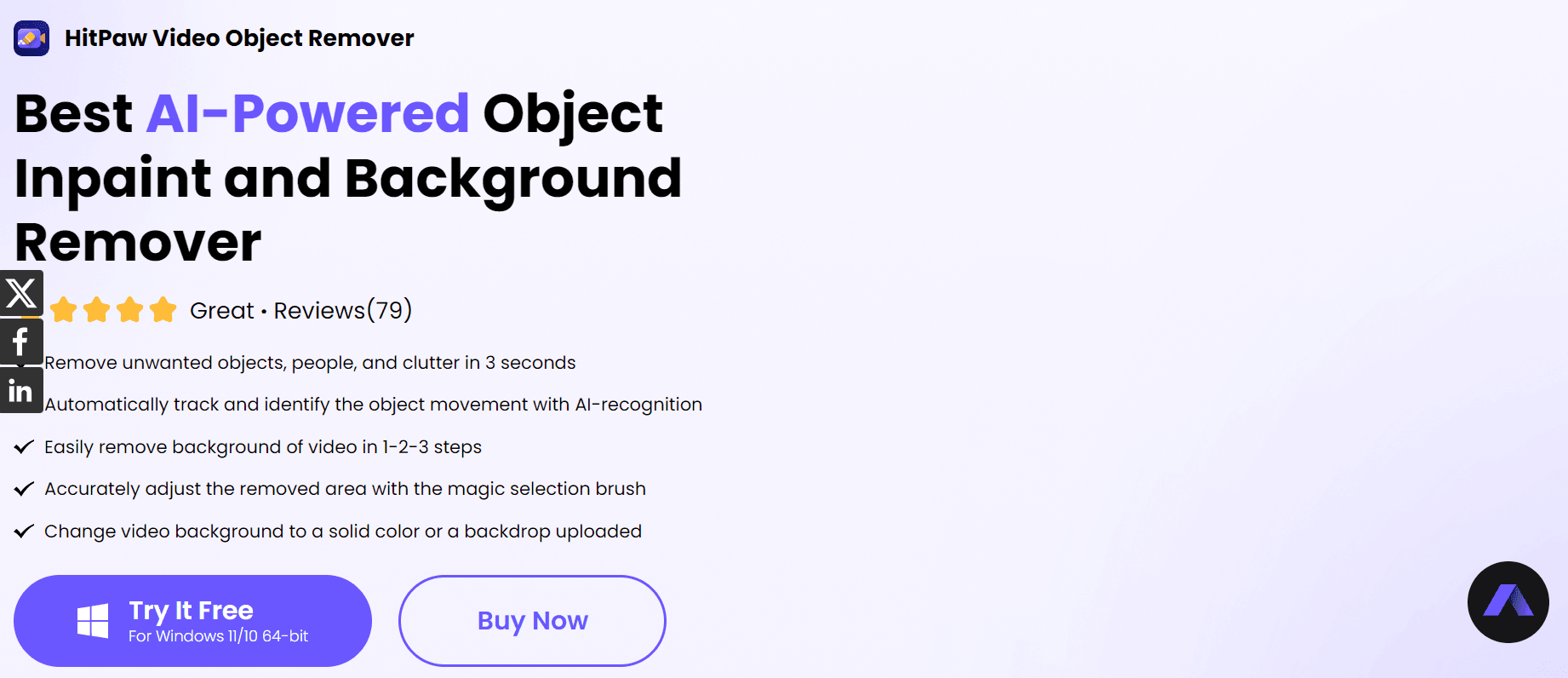 HitPaw Video Object Remover is a straightforward tool that uses AI technology to remove objects or backgrounds in the video in just 3 steps.
The Video Object Remover is one of the many multimedia software (e.g. AI Photo Enhancer, AI Video Enhancer) that HitPaw has in its creative digital arsenal. Their central idea revolves around leveraging AI technology to create simple yet stunning creatives.
Who it's for?
Beginners, social media content creators, and casual users who need a simple and easy-to-use tool for basic object removal tasks.
Video Object Removal Tool: AI Object Removal
This tool provides a user-friendly interface where you select the object you want to remove, and the software takes care of the removal process.
Here's how it's done:
[New Version] Hitpaw Video Objects Remover V1.2.0-Remove and Repair in 1-2-3 Steps
Advantages: Easy to use, suitable for beginners, and offers basic object removal capabilities.
Disadvantages: With limited features, which may not be as powerful or versatile as some other professional tools.
2.AniEraser

AniEraser is an AI-powered video and photo object removal tool available on all platforms — desktop (Windows and Mac), mobile (Android and iOS), and web. This beginner-friendly tool doesn't require any video editing skills. With a simple brush, you can remove unwanted objects, watermarks, texts, logos, and people from the video without quality loss.
Who it's for?
Beginners with little to no video editing skills looking for a quick fix. Users can upload their files, mark the objects to remove, and achieve clean, edited photos and videos quickly and efficiently.
Video Object Removal Tool: AI-powered object removal
Import the video you want to remove objects from. Then, select the area that you want to remove. See the preview of the edited video and begin exporting it. All these in under a few minutes only.
Here's how it works:
AI Objects Remover for Photos & Videos--AniEraser
Advantages: Easily import files, select objects for removal, and achieve edited media without extensive editing knowledge. It's also convenient to use across all platforms.
Disadvantages: In some cases, slight distortions may be visible on the previously removed overlays. You can also just edit one video or photo for free. If you want unlimited access, you can subscribe to their yearly plan for as low as $39.99.
3.HitFilm Express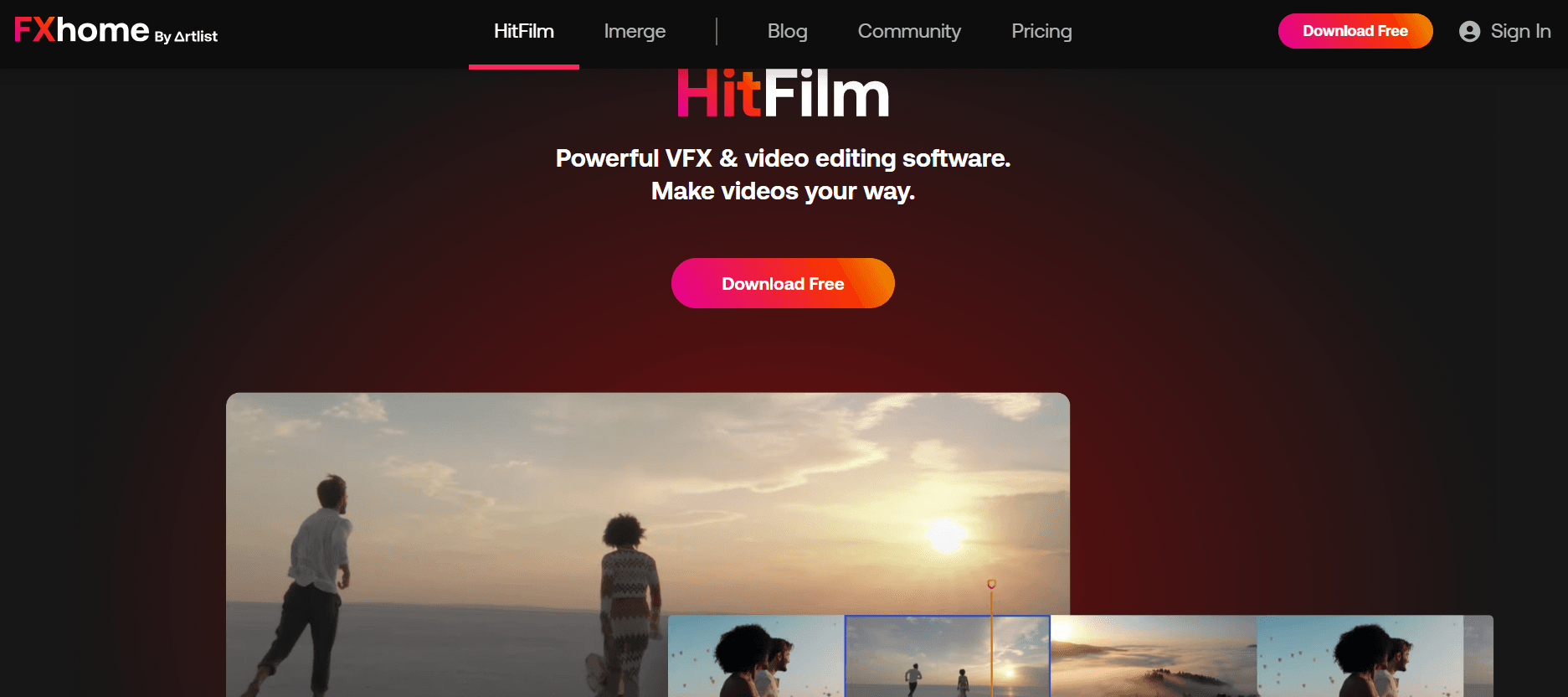 HitFilm Express has a wide range of applications, from creating your first social media video to editing a Hollywood movie. That's why it's perfect for all skill levels. Plus, it's free to use.
Beginners and intermediates have various tools, from basic editing, drag-and-drop transitions, ready-to-use presets, templates, stock footage, sound effects, and subtitles. Experts looking for visual effects can also find lighting and lens flares, color grading, motion tracking, and green screen tools.
Who it's for?
Amateur filmmakers, YouTubers, and video enthusiasts who want free and versatile video editing software with decent object removal capabilities.
Video Object Removal Tool: Masking and Clone Stamp Tool
Similar to Adobe After Effects, users can create masks and use the Clone Stamp Tool for manual object removal. Here's how it works:
How to remove object from video
Advantages: Offers a combination of compositing and visual effects capabilities and object removal.
Disadvantages: Manual removal can be time-consuming, and the free version has limitations.
4.Wondershare Filmora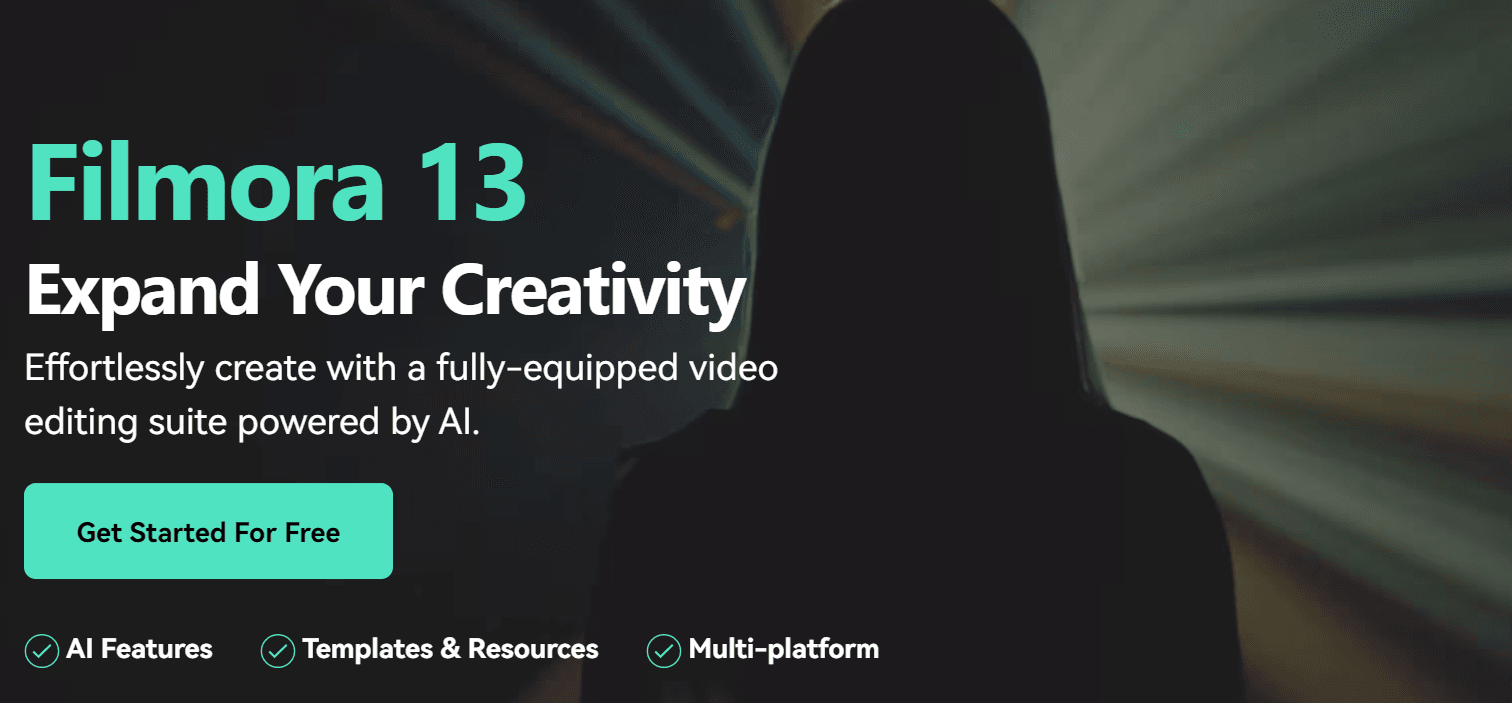 Filmora is a popular video editing software developed by Wondershare. It is designed for beginners and intermediate users who want to create professional-looking videos without the complexity of advanced video editing tools.
Who it's for?
Filmora's intuitive interface and straightforward features make it suitable for users with limited editing experience.
Video Object Removal Tool: Mask Tool
Users can apply a masking effect to cover the object they want to remove. With this tool, you can create custom masks around the object manually. Some versions of Filmora also include object tracking features, allowing the mask to follow the movement of the object within the video automatically. Otherwise, you can manually adjust the keyframes.
Here's how it's done:
How to Remove Object from Video【Filmora Master Class】
Advantages: Filmora offers an intuitive interface, a wide range of effects, and an affordable price starting at $49.99/year, making it ideal for beginners and casual video editors.
Disadvantages: It lacks advanced features found in professional software and may have limitations in precision and performance, especially on older systems.
Best Video Object Removal Tools for Professional Experts
Now, we will take it to the next level for professional video editors who work with movie-like reels and cinematic films. This will require advanced video editing features like motion graphics, planar tracking, 3D simulations, color correction, and more.
5.Adobe After Effects

Professional editors use Adobe After Effects to add motion graphics and visual effects for films and TV or web videos. It can create logo and character animations, design 3D workspaces, add motion graphics, and remove unwanted objects from a video clip.
Who it's for?
Professional video editors, motion graphics artists, and visual effects professionals who need advanced object removal capabilities and extensive visual effects and motion graphics tools.
Video Object Removal Tool: Content-Aware Fill
Content-Aware Fill uses artificial intelligence to analyze the video and fill in the removed object with the surrounding content. So that even with the object gone, the space blends seamlessly with the rest of the video.
Here's how you remove objects from a video using Adobe After Effects' Content-Aware Fill:
Remove Objects From Video in After Effects | Content Aware Fill
Advantage: Content-Aware Fill is automated and can be very effective. It only takes a few seconds to remove the unwanted object from view. You can try Adobe After Effects for free with full features for 7 days.
Disadvantage: Content-Aware Fill may not always produce perfect results. You may have to manually copy the pixel values from nearby areas of the video using the Clone Stamp Tool. After the 7-day free trial period, you'll pay a subscription plan starting at $22.99/month.
6.DaVinci Resolve

DaVinci Resolve is an all-in-one software tool for movie post-production, notably used by Hollywood professionals. It has dedicated workspaces with tools organized for cutting and editing raw footage clips, adding visual effects and motion graphics, color correction, audio post-production, and a media and delivery page for encoding, rendering, and exporting.
Who it's for?
Professional video editors, colorists, and post-production experts who require high-quality object removal tools as part of a comprehensive video editing and color grading workflow.
Video Object Removal Tool: Power Windows, Object Removal
To mask the object you want to remove, you can use Power Windows. Then, the Object Removal feature automates the removal of objects within the defined mask area.
Here's how you remove objects from a video using DaVinci Resolve:
Object Removal Tool vs. Obstacles // DaVinci Resolve Studio 18
Advantages: Offers professional-grade object removal tools with customization options and real-time playback. Try DaVinci Resolve for free. But if you want advanced features like stereoscopic 3D, you can buy DaVinci Resolve Studio for $295.
Disadvantages: The Object Removal tool may require manual adjustments for complex scenes.
7.Mocha Pro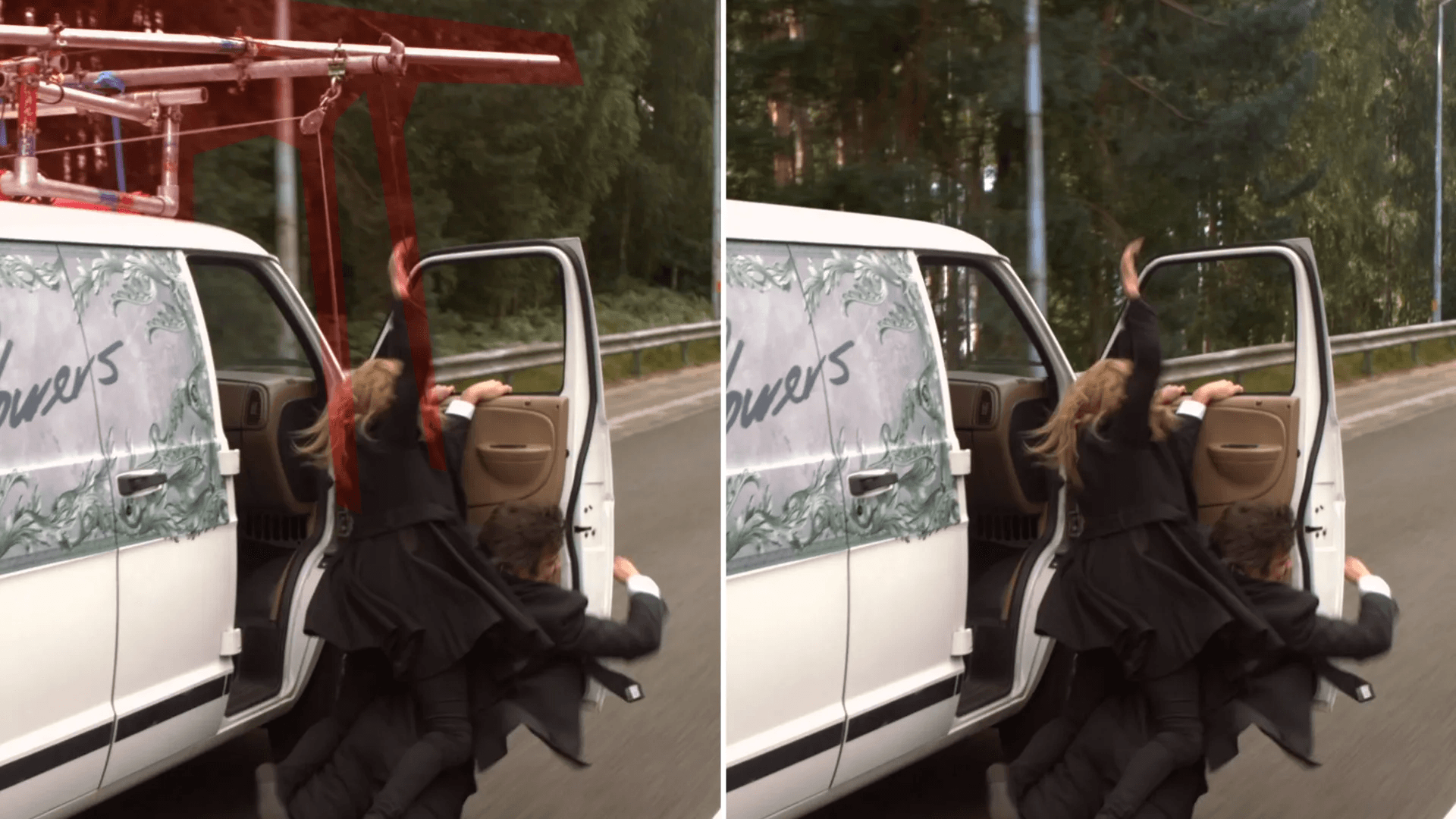 Mocha Pro is a planar tracking and masking software plug-in that integrates with other popular editing software such as Adobe After Effects, DaVinci Resolve, VEGAS Pro, Foundry Nuke, Avid Media Composer, and more.
With this plug-in, editors can easily add visual effects on moving objects. Also, they wouldn't have to switch to another video editing tool since Mocha Pro integrates seamlessly with various video editing software.
Who it's for?
Visual effects artists, compositors, and professionals working on complex scenes or projects that require precise object tracking and removal.
Video Object Removal Tool: Planar Tracking (X-Spline) + Clean Plate + Remove Module
Draw a shape (spline) around the object you want to remove using the X-Spline tool. Mocha Pro uses planar tracking to analyze the movement of objects and automatically remove them within the defined tracking area.

Then, create a clean plate to cover the object. A clean plate refers to a frame without the unwanted object but with the background visible.

Finally, using Mocha Pro's Removal module, adjust settings such as feathering, illumination modeling, and fill method to achieve a seamless blend between the removed object and the background.
Here's how it's done:
Mocha Pro: Tips for Faster, Better Object Removals
Advantages: Effective for tracking and removing objects with complex motion. Mocha Pro's planar tracking technology and advanced visual effects capabilities are recognized in the film and video industry, particularly by the Oscars and Emmy award-giving bodies.
Disadvantages: It may require a learning curve, and it's a subscription-based tool starting at $295/year.
8.Final Cut Pro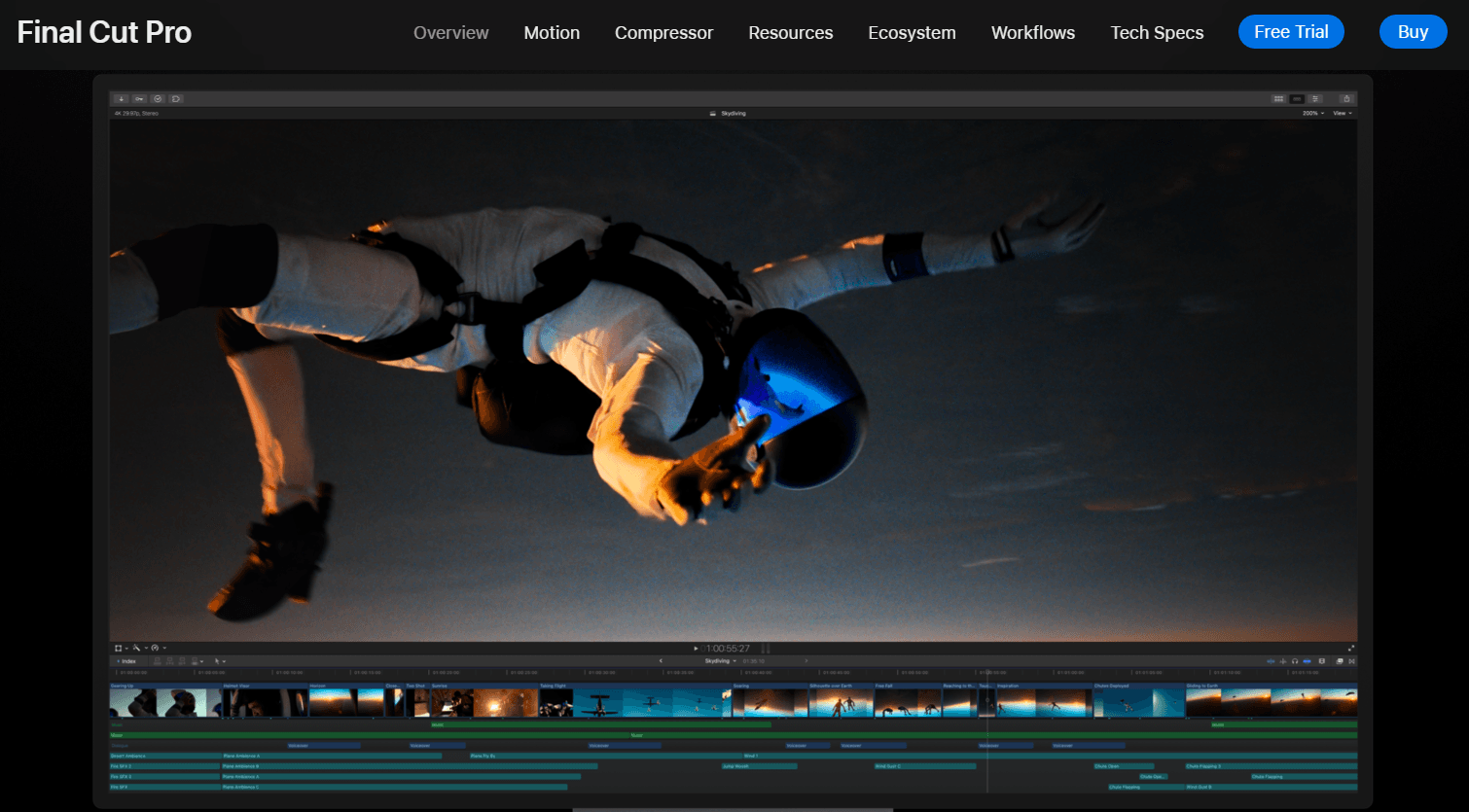 Final Cut Pro is a professional video editing software known for its tools for editing, audio processing, motion graphics, color grading, and seamless project delivery. The software is designed for storytelling and offers various advanced features for filmmakers and video editors.
Who it's for?
Mac users, independent filmmakers, and video enthusiasts who prefer an intuitive, all-in-one video editing solution with precise object removal capabilities.
Video Object Removal Tool: Draw Mask Tool
Using the Draw Mask Tool, create masks around the object and turn on the tracking tool so that Final Cut Pro can analyze the movement of the selected object throughout the video. Fine-tune the tracking by adjusting the keyframes and control points as needed.
Here's how it works:
How to Remove WIRES in Final Cut Pro!
Advantages: Precise control over object removal, easy integration with the Final Cut Pro X workflow.
Disadvantages: Manual removal can be time-consuming, especially for larger objects.
Final Thoughts
Whether you're an amateur video content creator or an experienced film editor, erasing unwanted objects has been made incredibly accessible thanks to these video object removal tools.
To summarize, here's a list of the best video object removal tools we've covered and a guide on when it's most suitable to use each tool:
For beginners
HitPaw Video Object Remover - for removing small or straightforward objects from videos without advanced customization requirements.
AniEraser - for users looking for a universal AI-powered video object remover across all desktop, mobile, and web platforms.
HitFilm Express - for users looking for a budget-friendly option that offers compositing and object removal features.
Wondershare Filmora - for beginners and intermediate users who want to create professional-looking videos without the complexity of advanced video editing tools.
For professional experts
Adobe After Effects - for complex object removal tasks with detailed customization options.
DaVinci Resolve - for users working on films, TV shows, or high-end video projects.
Mocha Pro - for tasks involving moving objects or challenging tracking scenarios.
Final Cut Pro - for medium-sized projects and users looking for seamless integration into the macOS ecosystem.
With these tools, storytellers at all levels can craft visually compelling narratives without the distraction of unwanted elements. Transform your videos, enhance your storytelling, and captivate your audience like never before.