Remini Baby AI: Creating Amazing Baby Photos
Remini is a beloved app in the current photography era. It is a powerful smartphone application that lets its users breathe new life into their old photos. It doesn't matter whether these photos are damaged or in low resolution; Remini helps revamp them into beautiful ones.
The App has sophisticated algorithms that enable it to not only transform old photos but also to apply fun filters. Currently, there's one of the most popular ones trending on TikTok, known as Baby Ai.
Sure, there are many baby AI generator apps on the internet, but most people seem to rely on the Remini app. Many users don't know how to do a baby filter on Remini yet. So, in this post, we give detailed steps on how to use Remini for baby Ai
What is Remini App - How to Use Remini Baby Ai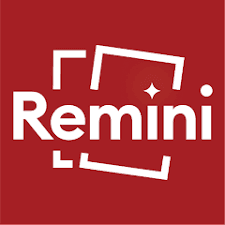 The Remini app is now a worldwide beloved photo enhancer. It transforms your old, blurry, pixelated, or damaged photos into high-quality photos that you can confidently use.
It has highly advanced AI technology on how to use Remini app baby photos that can generate AI avatars of babies, cartoons, celebrities, animals, and others. You can download this App for free from Google Play or Appstore.
Remini App Features
Before you get to know how to get the baby Ai on Remini, it may be fun to also learn about other features that the App has. So here are some of the prominent Remini app features that users love:
Photo Restoration
Have those old photos that you still have but are quite blurry or low resolution? The Remini app allows you to revamp them so that they are high-quality photos. If they are low resolution, the App generates the old images with a higher resolution of your choosing.
If they are blurry, the App can take out the blurriness and generate a clear-quality photo for you. The good thing about this feature is that it does not alter the original look of the old photos. This means that you only get a high-quality picture, but the old features of the photo stay intact.
Photo Enhancement
Do you have photos taken by your smartphone camera, but you think they are quite low in quality? The Remini app can help you enhance those to a higher quality you will love.
Some of the tools you are free to choose from include colorize, HD, Pro HD, art style, sketch, and Paint.
Avatar
With Remini App, you can create AI avatars from your photos or your loved ones. The App boasts different filters that enable users to develop AI avatars.
Face Swap
Face swapping means replacing the face of another person and putting a face of your choice. This means that if you love what a celebrity is wearing, you can easily remove their face and put on a face of your choice. The App has this feature that you can use for free.
Video Enhancing
If you relish making videos, but your phone camera is a low-quality one, you can choose to enhance the video with the Remini App.
Multiple Languages
Remini app is a worldwide app that anyone can download and use. Therefore, the App is available in different languages, including Russian, Hindi, Spanish, Thai, Korean, Traditional Chinese, Simplified Chinese, Japanese, English, and Portuguese.
Tips on How to Use Remini for Baby AI
Have you ever wondered who your future baby will resemble between you and your better half? Well, with the Remini Baby Ai generator, you can now see it.
How does this App work? The App works by combining two photos from both parents. All you need is to upload photos of both parents, and the App will use its advanced artificial intelligence algorithm to generate a baby photo that looks like you two.
Note that the photos may not be the accurate looks of your future, but there's fun in knowing how to use Remini for baby AI. Apart from generating photos of your future baby, Remini allows you to see how you would look if you were pregnant. All you need to do is upload your photo and let the App do its job.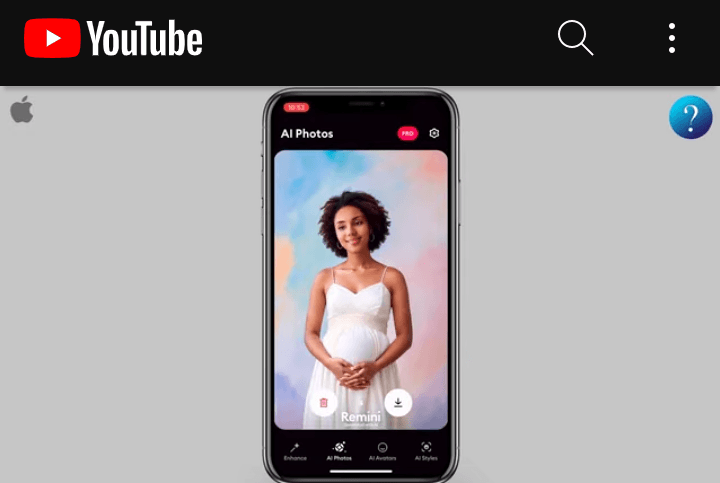 Baby Me is another feature of the Remini app that some people tend to confuse with. The feature allows users to see how they looked as children. This filter creates a photo resembling the original uploaded photo. The App can change some of your features and retain some.
For instance, it can change your face shape but retain your eye or hair color. The results? A baby photo that looks like you. To do this, the App uses a very smart AI algorithm that learns from a wide collection of baby photos.
How to Generate Baby AI on Remini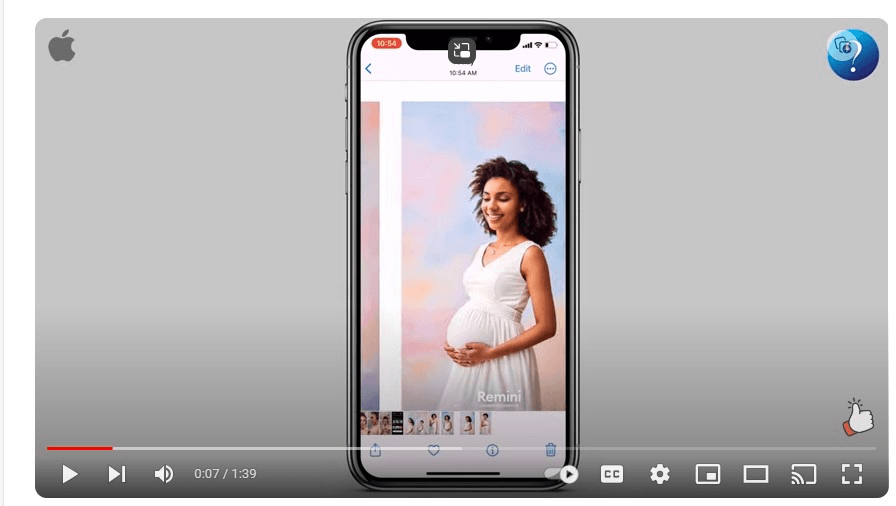 So, how do you do the baby generator on Remini? Here are detailed steps to answer this question:
Step one:
To get you started, you have to download the App from either Google Play or App Store, depending on your smartphone's OS. Note that it is free to download the Remini app.
Step Two:
After you download the Remini app, you now need to sign in to your account. If you don't have an account, you can create one very easily. Do this to have access to all of Gemini's features and functionalities.
Step Three:
After signing in, you can now click on the Ai photo generator. This will also give you other choices to choose from. Choose the Baby Ai generator, which will start you up on the process of creating photos of your future child.
Step Four:
Now it's time to upload your and your partner's photos on the App. You can upload more than two photos, but make sure they are clear photos. After uploading, the App will now use its advanced technology to generate a baby photo that resembles both of you.
Step Five: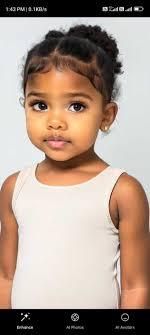 After you have uploaded your photos, you will then choose a model from the App that suits your preferences. The App will provide a wide range of models to choose from. Take your time to choose the best model that resonates with you.
Step Six:
Now it's time to let the App work out its magic to generate a future baby that looks like you and your partner.
After you get your photos from Remini, you need to know how to save Remini photos to a gallery. Well, doing this is super simple. All you need to do is click on the save icon on the App's interface. Head to your phone's gallery, and you will find the photos.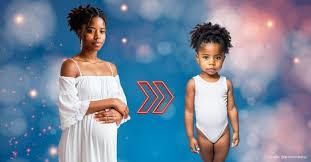 How to Do Baby Ai Remini - Remini's App Pricing
The Remini app may be free, but it also has some paid versions or subscriptions. This means that there are some limitations to the free version of the Remini app.
For instance, the free version of the Remini app allows you to use the Baby Ai generator. However, this version only allows you to generate one baby photo a day.
Also, the free version allows you to access only the basic models. If you want to access the advanced models, you can either pay for the pro version, or you can choose to watch ads on the App.
Another alternative on how to use Remini for baby Ai and generating multiple photos a day is to use credits. The credits cost $0.99, which allows you to generate one baby photo with one advanced model.
Best Remini App Alternative
Another Ai image editor alternative is the Overscale AI, which is a cutting-edge image improver. The app, just like Remini leverages AI techniques to improve the quality of images.
The Ai technology offers unique features. With Overscale AI image editing app you get to enjoy great image-enhancing features. You only need to upload your photos and the app enhances the photo's brightness, color balance, contrast, and sharpness.
Once you know how to use Remini for Baby Ai, you can save the Remini photos and later use the Overscale AI image editor to get rid of the Remini's watermark or enhance them. Apart from enhancing and removing watermarks with this image editor, you can also use its Outcut feature to remove a photo's background. You can also remove the unwanted objects from the photos.
Is the Remini App Safe to Use?
The internet world is full of surprises, both good and bad. Identity theft is one of the bad surprises. Many people are aware of this, and the concern in this case is whether it is safe to use the App.
Well, according to Bending Spoons, the company that owns and manages the Remini app claims that users are the sole users of the photos.
According to the company, the photos are encrypted and stored by a reliable and reputable US-based company. They also claim that state-of-the-art security protocols and the users protect the Apps always retain control over their data.
Bending Spoons is a software engineering company with its launch in 2013. This gives it ten years of active service in the software industry. It also means that the company is legit.
So, to answer the question of whether the Remini app is safe - yes, the Remini app is completely safe to use.
Final Words
Remini is sure a fun app to use. Apart from the fun part, it is functional in that you can use it to enhance your photos and videos. You can also revamp your old photos into high-quality, beautiful photos.
Once you know how to do a baby generator on Remini, you can have so much fun creating photos of your future baby. You can also reminisce on your childhood looks by prompting the App to generate photos of your childhood photos.
The good thing is that you can use the App without paying for it. You can generate one photo a day or watch ads to unlock the premium features of the App.