It can be very frustrating when you discover that the photo of that special moment you captured is blurry! You took the perfect shot of your escapades in the woods, but later on, when you take a clear look back at the killer shots, you discover there's a problem with them-they are out of focus or blurry.
So you start wondering, "How can I make the pictures clearer?" Well, don't sweat- there are many great apps that can help you remove blur in 2023 within seconds. These best apps can fix even the 'blurriest' of images and breathe life into them.
These apps will not only help you unblur your photos and fix out-of-focus images, but they are also straightforward to use regardless of your skill level. Whether you took the photos with the wrong settings for a motion image or your hand was shaking when you took them, they can help solve this issue within seconds. In this guide, we will look at the best apps to unblur images.
Which is the best app is the best for removing blur?
Imagewith.AI

Adobe Photoshop Express

Enhance Photo Quality app

Fotor

Snapseed

Remini

Lumii
What Does a Blur Remover App Do?
A blur remover application is essentially a software or a tool that helps users remove blur from images by enhancing their clarity and quality. Most high-quality image editors like Imagewith.ai use artificial intelligence plus other highly sophisticated algorithms to analyze images and remove blur from images precisely and automatically.
It can also sharpen colors and edges and enhance image details to make them more defined and crisp. The best blur remover apps can also be used for removing backgrounds,unwanted objects, or overscalling images automatically.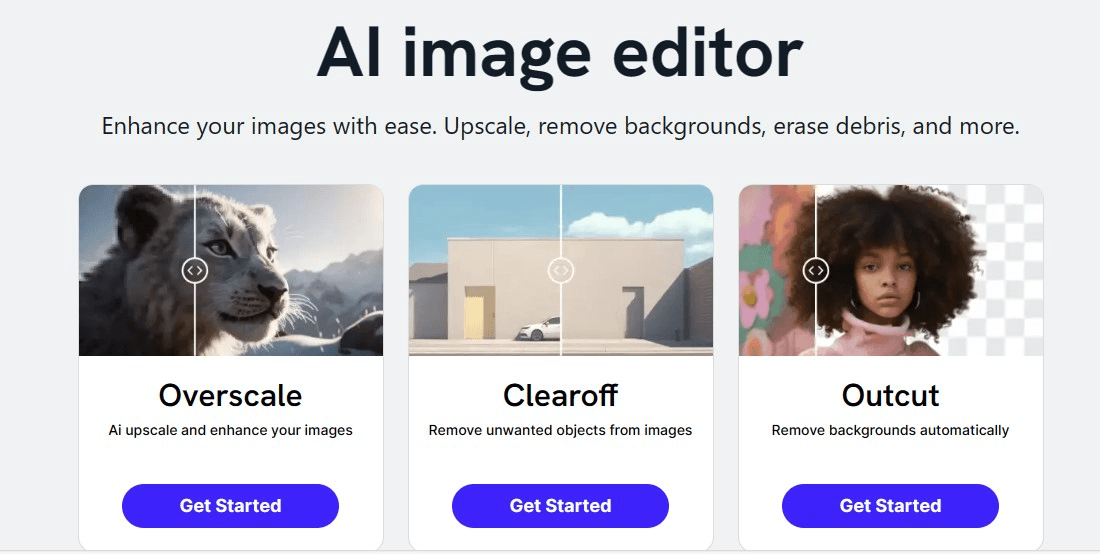 How We Tested the Best Blur Remover Apps in 2023
This guide has been written by experienced human photo editors who have spent several hours testing and using different photo editor apps. We have used all the apps mentioned in this guide and evaluated them against the best industry standards.
I have been writing and evaluating photo editors for over five years, so I had a good idea about the best 20 blur remover apps I had to test. Also, because I wanted to give you nothing but the best and easy-to-use blur remover apps, I mainly focused on artificially intelligent aspects as well as the general usability of each application.
So, that means using each app to unblur a few photos to determine how well they work to make images more precise, how easy it was, the automatic adjustments they made, and how low-quality images were handled.
What Makes the Best App to Clear Blurry Images?
Nowadays, it is easy to call any blur remover app the "best." However, not all of them are created equal; some will only feature a few click options that add contrast or brighten images, while others can genuinely help you remove blur from pictures by helping you work faster and better through intelligent adjustments and suggestions.
So, while there are hundreds of blur remover apps, this guide only contains the very best. Some of the aspects I focused on while testing these apps include:
Advanced AI features: This includes aspects such as intelligent upscaling, built-in AIs, and automatic subject selection and detection.

Comprehensive features with easy-to-use image editing workflow: Although there are many apps with intuitive plugins like DreamStudi and DALL·E 2, they aren't comprehensive or complete blur removers. I only included apps that can help you from the beginning to the end of the blur-clearing process.

Intuitive, effective, and fast experience: These apps are robust with a simple and intuitive layout, making it easy to understand how they work.

Great blur removal results: Most of the blur removal apps I tested had issues with color adjustments and were not able to select specific sections correctly. So there's no need to include any that didn't do a great job, especially if you consider the number of great blur removal apps available right now.
Which Apps are Best for Removing Blur?
Based on all my testing, here are my picks for the best blur-removal apps:
Imagewith.AI
Unblur your images like a pro with Imagewith.AI. The browser-based app is awash with handy features that can bring blurry images to the next level, thanks to its filters and photo enhancement tools.
It has many easy-to-use controls that you can use to not only unblur photos but also tweak them according to your preference. It lets you add focus to unblur images, and you can easily fine-tune images by adjusting exposure and color.
It also features an over-scale AI function, a state-of-the-art image enhancer that uses sophisticated artificial intelligence algorithms to improve the quality and resolution of images. It can modify other picture properties such as sharpness, color balance, and contrast.
Once you upload the image in question, it will analyze the picture and then apply upgrades to enhance its sharpness and edge contrast. With very minimal human intervention, it will make the image look more defined and crisper.
The handy technology also features an Outcut option that allows users to analyze photographs and eliminate undesired elements with just a few clicks. Additionally, there is a ClearOff function that allows you to remove unwanted objects from pictures for a more natural look.
How do I remove a blur from a photo with Image.AI?
Unbluring an image is fast and simple using Image.AI's Overscale tool;
First, head to the site and click the "Get started" button under Overscale.

Next, upload or drag the image you want to overscale or unblur.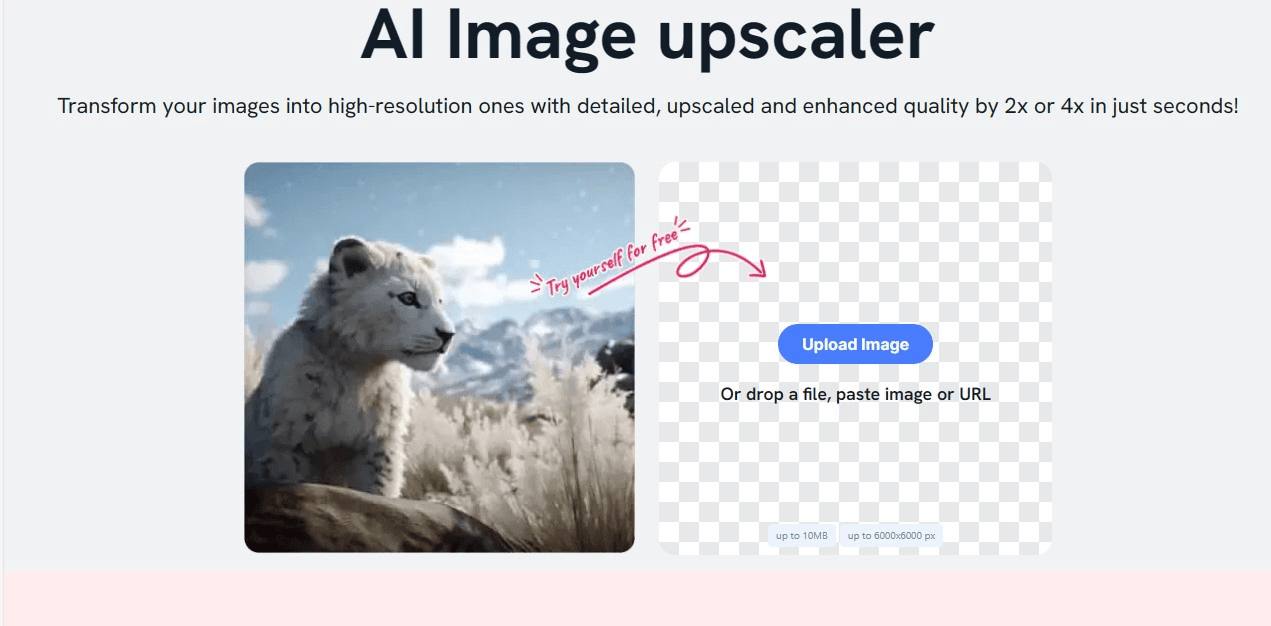 Once you upload the image, select your required style and then click Overscale in the bottom right-hand corner.

Give it a few seconds to do its magic, and then download and save the up-scaled image.

And there you go, your blurry image has been upscaled successfully with Imagewith.AI.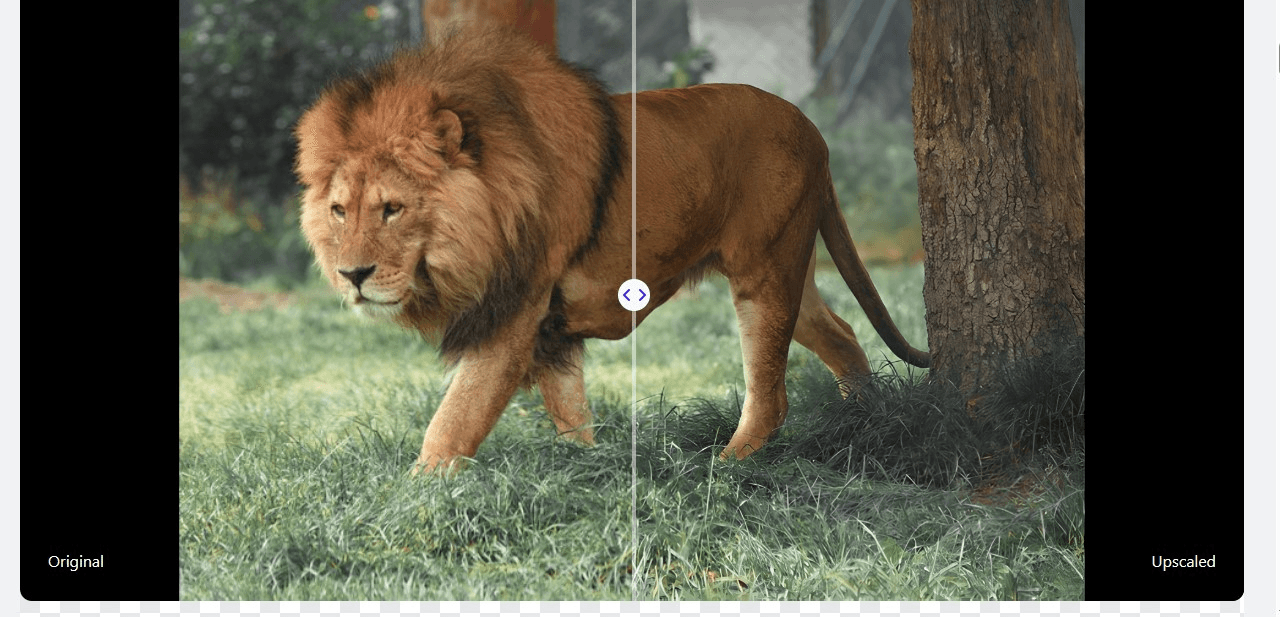 Adobe Photoshop Express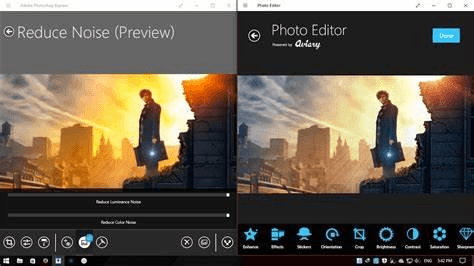 Looking for a way to unblur an image on an iPhone?Adobe Photoshop Express is your best bet. The app is undoubtedly one of the best tools for making images clear on an iPhone. Some of its outstanding features include adaptive sharpening and immediate results, and it features several templates and tools. The only issue is that it has a steep learning curve. But once you use it a few times to unblur images, that shouldn't be an issue.
Enhance Photo Quality app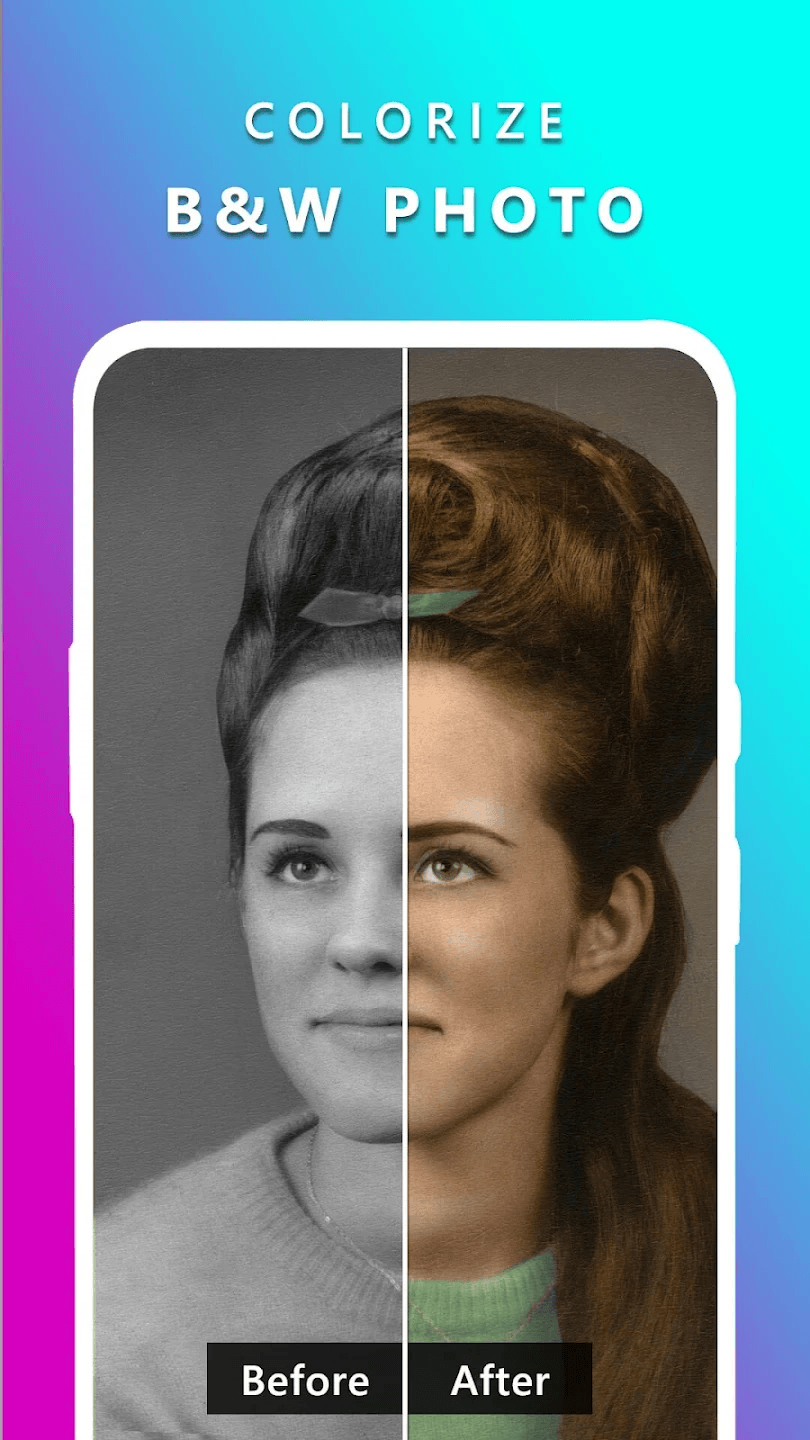 The Enhance Photo quality application is another excellent blur remover on photos in 2023. It is ideal for amateurs and professionals and features several handy features, including a sharpening tool, frames, image filters, and text effects. This means that the easy-to-use app will not only allow you to fix blurry photos but also improve the quality of your photos.
Immediately you open the image in the program, you will be greeted by a "sharpness" icon that, when clicked on, a slider pops up. Use the slider to enhance the image's sharpness. However note that the effect is usually very intensive, so move it gently till you find your preferred sharpness and then hit the "Apply" button.
Another notable feature of the blur remover app is the AI up-scaling function. It allows users to enlarge photos 8X, 4X, and 2X without affecting the quality. This is important when you need to unblur images and display or print them in larger formats.
Now, although the app has a free version, to access it fully, you will need to buy a subscription. Also, the specific pricing varies depending on the plan and location. Also, It has a Photo Quality Enhancer feature that can help users convert blurred images into quality HD images.
Fotor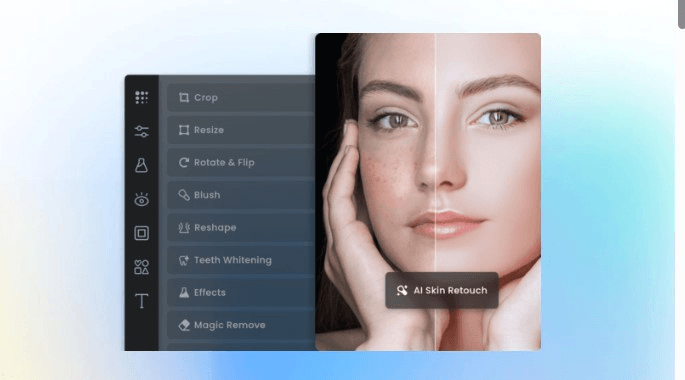 Fotor is an excellent blur remover for image color correction. You can use the mobile version without registering, and it has classic sharpness tools with a slider for enhancing images. Its "Sharpness tool" is very effective at fixing blurs, and it is designed with two options: gradation and detalization. To reduce blurness, users have to enhance detalization.
Registered users can access up to 100+ image anti-blur effects plus different automatic settings to edit faces. The app has both paid and free plans. The free plan has basic editing adjustments with a few essential functions. However, if you want advanced features, you will have to upgrade to a paid plan, which costs around $8.99 per month.
That said, Fotor is a versatile photo tool with remarkable photo deblurring capabilities, retouching options, and a user-friendly interface. It can remove blur easily, restoring sharpness and clarity to images giving users professional, high-quality photos easily.
YouCam Enhance

YouCam is one of the best Sharpner apps to unblur images precisely on an iPhone. The app remover can easily change blurry images into eye-catching and sharp masterpieces.
Its powerful and intuitive AI technology and algorithms can quickly analyze various image aspects and adjust them accordingly for the best results possible. Also, other features that make it ideal for fixing blurry photos are color correction, upscaling, denoising, and sharpening. Actually, it is also possible for users to edit out unwanted objects or backgrounds from images. This brings more control and flexibility over the quality of the images you get in the long run.
Moreover, the photo editing application is designed with various frames, paranormal brush, and lighting effects that can improve blurred images with a fantastic aura. There is also a collage function that allows users to merge beautiful compositions from different images.
When it comes to pricing, the app is usually free for the basic features. However, to access advanced features, you might be required to pay. However, the exact price will depend on the features that you want to access.
Remini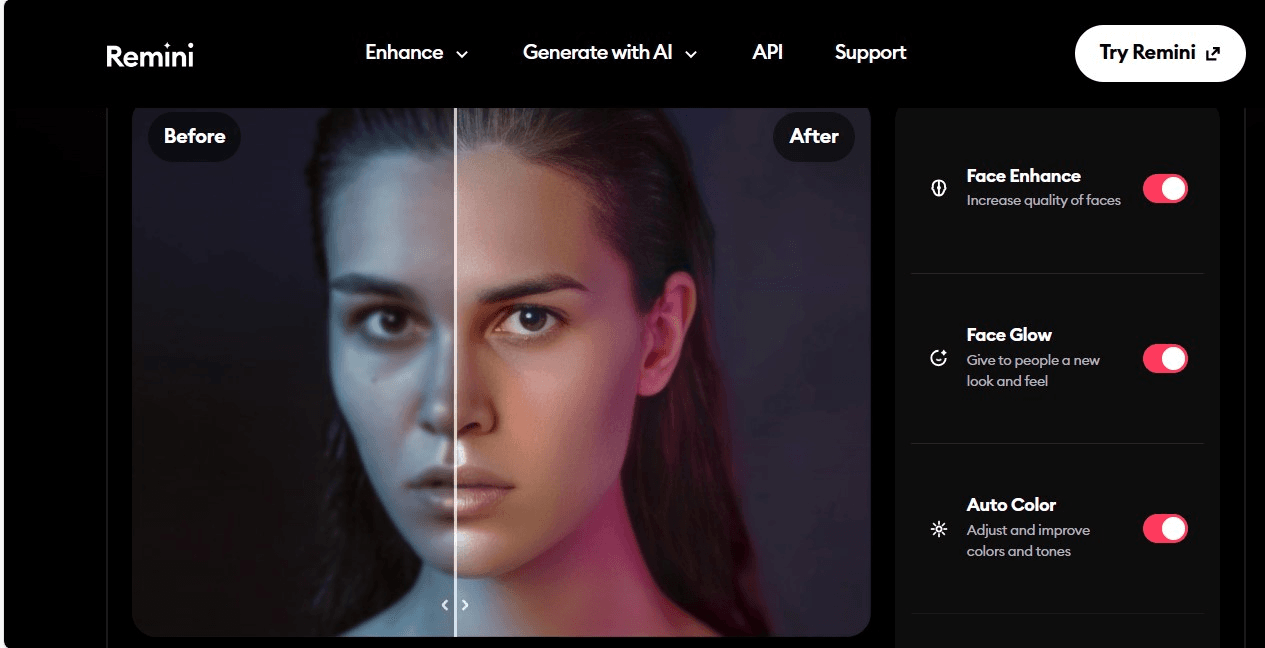 Remini is another easy-to-use AI-powered photo editor app that can easily change low-quality and blurry photos into clear and sharp HD images, thanks to its "Sharpening" tool. With its cutting-edge features, the app can effortlessly remove blur, allowing users to rediscover the hidden details of their photos with stunning precision.
What's more, the app can also improve logos, digital art pieces, and drawings. The blur remover app also features various effects and filters to make images pop for a professional look. Its high-end AI technology automatically enhances visual quality and helps restore out-of-focus or hazy photos.
Nonetheless, just like any other app, it has some cons. For example, it can make one eye unflattering while enhancing the other. Similarly, it can sometimes be slow and may not enhance severe motion blurs.
Snapseed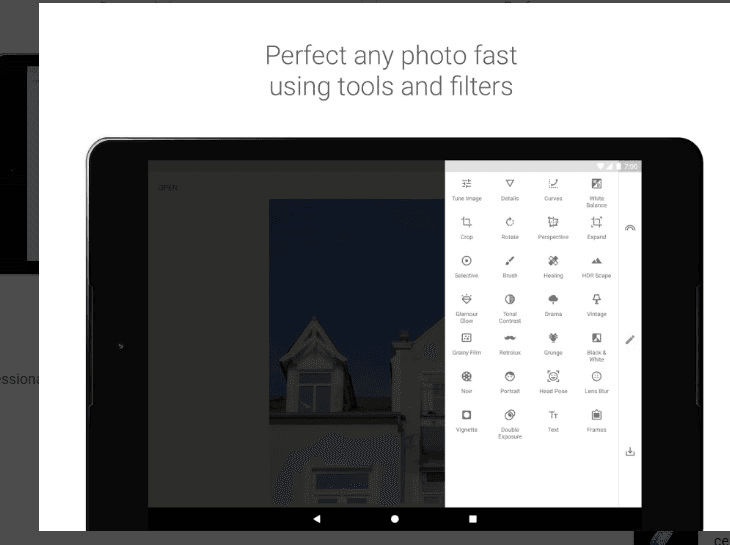 Snapseed is another app for making blurry images clear. You can change your images into thrilling masterpieces with just a few taps. Also, it features powerful editing tools and advanced algorithms that bring sharpness and clarity to your images, giving you total control.
To enhance sharpness while inside the tool, select "Details" inside the menu. Next, hit "Structure" and adjust the image sharpness by moving the slider to the right or left. Also, brightness can be adjusted using the structure slider.
The app allows you to change the paint or mode over any unwanted parts of the image. Other outstanding app features include 29 advanced and basic tools plus 40 unique filters like auto-correction on face defects, noise reduction, HSL, and tone curves.
Also, after finishing editing your images, you can save them in PNG, JPEG, and RAW formats and then upload them directly on your preferred social network or send them as a private message. The only issue, however, is that it can be a bit overwhelming for novices.
Lumii app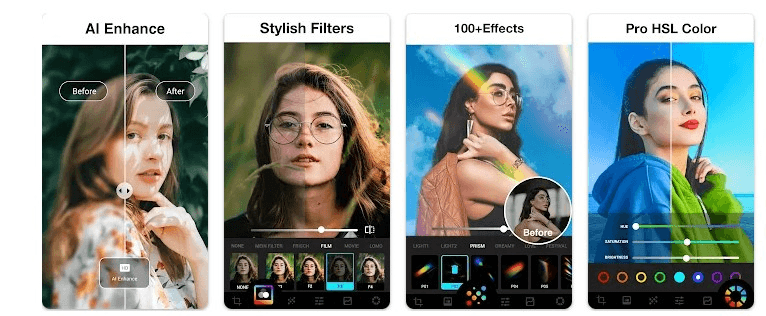 Lumi is an intuitive photo editing app that anyone can use easily. Actually, using the app to deblur images does not require you to have any professional photo editing skills, making it ideal for casual and beginner photographers.
Also, the app features a wide array of adjustment effects to fix blurry images and make them clear and crisp. For example, its "Sharpen"  and "AI enhance" tools make it a breeze to clear blurred images. Also, it allows users to add frames, filters, and text to improve images.
Another notable feature is the availability of stickers inside that app that you can use to add personalized and unique effects to photos, making them eye-catching and exciting.
Also, users can adjust image colors for colorful and vibrant images. Lumi is available both as a paid and free app. While you can use the free version to make images clear, its premium version is worth considering for users looking for advanced and additional editing options.
Goodbye, Blurry Pictures!
It can be very demoralizing to take photos only to discover later that they have motion blur or are out of focus. Fortunately, there are many best blur removal apps that can help you solve that seamlessly.
So if the question "how to make a picture more clearer" has been lingering on your mind, the above apps can be heaven-sent. And the best part is that you can use them directly from your web browser with Imagewith.AI upscaler or your mobile device, whether you are using iOS or Android.
Give some of the above apps a shot, particularly the first 3, and you will be glad you did! Good luck as you say Goodbye to blurry images.