In the ever-evolving landscape of digital creativity, free AI-powered tools have become indispensable assets for photographers and designers alike.
AI image processing tools make it possible to compress what seemed like a 3-hour design task into one click and a few seconds, boosting productivity and inspiring newfound creativity for beginners and experts alike.
The best news of all? Some AI tools wouldn't even cost you a dollar. Yup, you can use them for FREE!
Here's a quick snapshot of the best free AI image apps we will explore in this article. We'll focus on three types of AI image apps: AI image generators, AI image upscalers, and AI image editors.
Free AI Image App

Platforms

Google Play / App Store Rating

Night Cafe Creator

Web Browser | Web App for mobile devices

Not available 

Leonardo.AI

Web Browser | Mobile App (App Store)

#62 in Graphics & Design

4.8 - 577 Ratings

Imagewith.AI

Web Browser

Not available 

Dgb.lol

Web Browser

Not available 

Fotor

Web Browser | Mobile App (Google Play & App Store)




#51 in Photo & Video 

4.7 • 26.3K Ratings

Pixelcut

Web Browser | Mobile App (Google Play & App Store)




#8 in Graphics & Design ★★★★★ 4.7, 140.5K Ratings
Although some of these tools are freemium—meaning free for only a limited number of credit points, you can still gain a lot. Considering it's zero-risk, there's no reason why we wouldn't try them for ourselves, right?
If you're still unsure and merely looking around for the best free AI image apps on the Internet, you can take a peek at these tools in action.
Ready to dive in? Let's start with the best free AI image generators.
Best Free AI Image Generators
AI image generators have revolutionized the creative landscape. These tools, also known as AI text-to-image generators, render images from a text description. The more detailed the description of the text prompt, the better the result will be. You can even use the distinct styles of known artists.
Here are some standout options in the realm of free AI image generators, each offering unique features that cater to the needs of visual artists.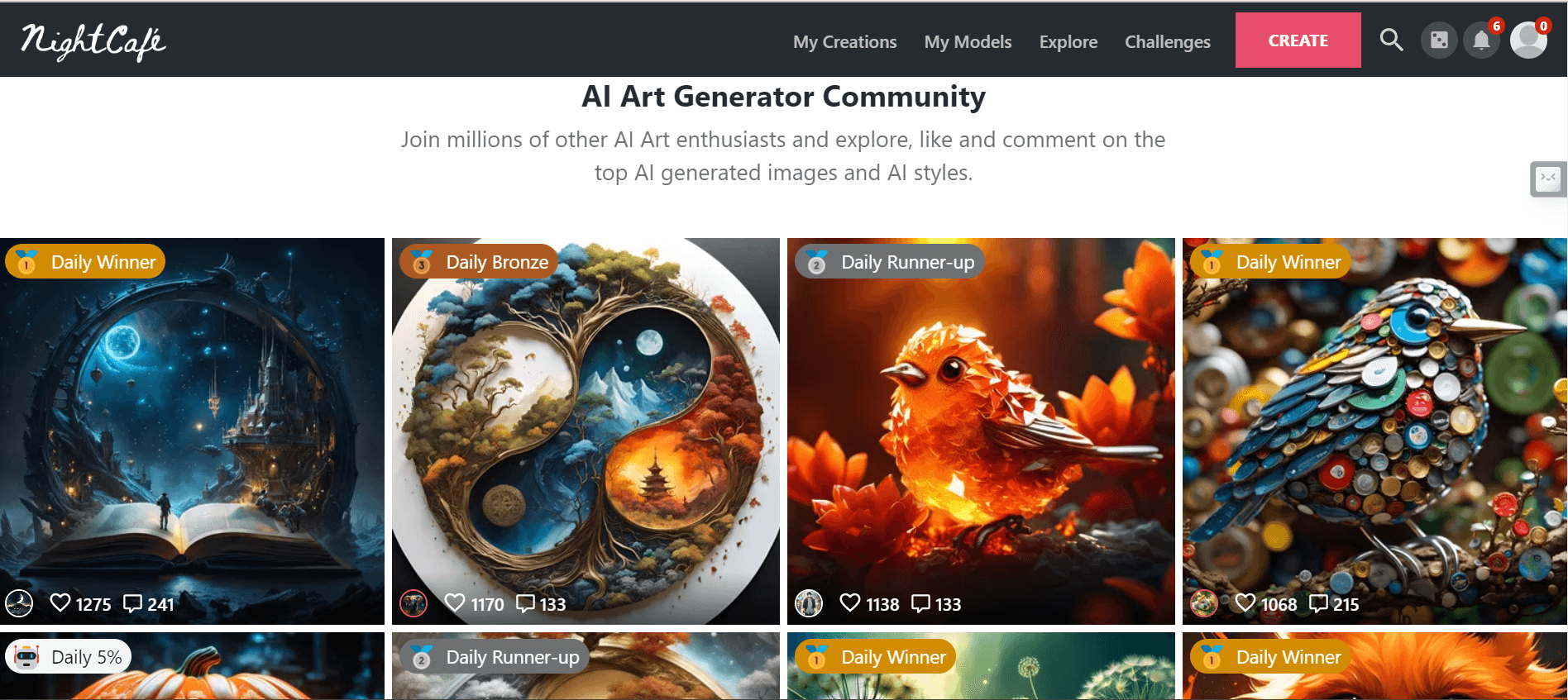 NightCafe Creator was launched on Reddit in November 2019 by Angus Russell. His origin story started with a problem: his spare bedroom in Sydney has boring bare walls. So he searched Google for some art he could hang on the wall.
After getting frustrated with the search results that weren't good enough, he thought about using AI technology to make his own art.
And the rest, as they say, is history. As of October 2022, users have created over 35 million AI-generated artworks on his platform — for free!
FEATURES:
Uses the latest AI models like SDXL 1.0, Stable Diffusion 2.1, and DALL-E 2
Free 5 credits per day after email sign-up
Earn more credits by sharing your creations on social media or publishing them on the NightCafe platform. You also earn when you like other AI works and vice versa.
Fast rendering, less than 10 seconds
Several pre-set styles available to use on text-to-image results or from image uploads
Inspiring works shared in the NightCafe community
It can be installed as a web app on mobile devices
Want to see NightCafe in action? Here's our result: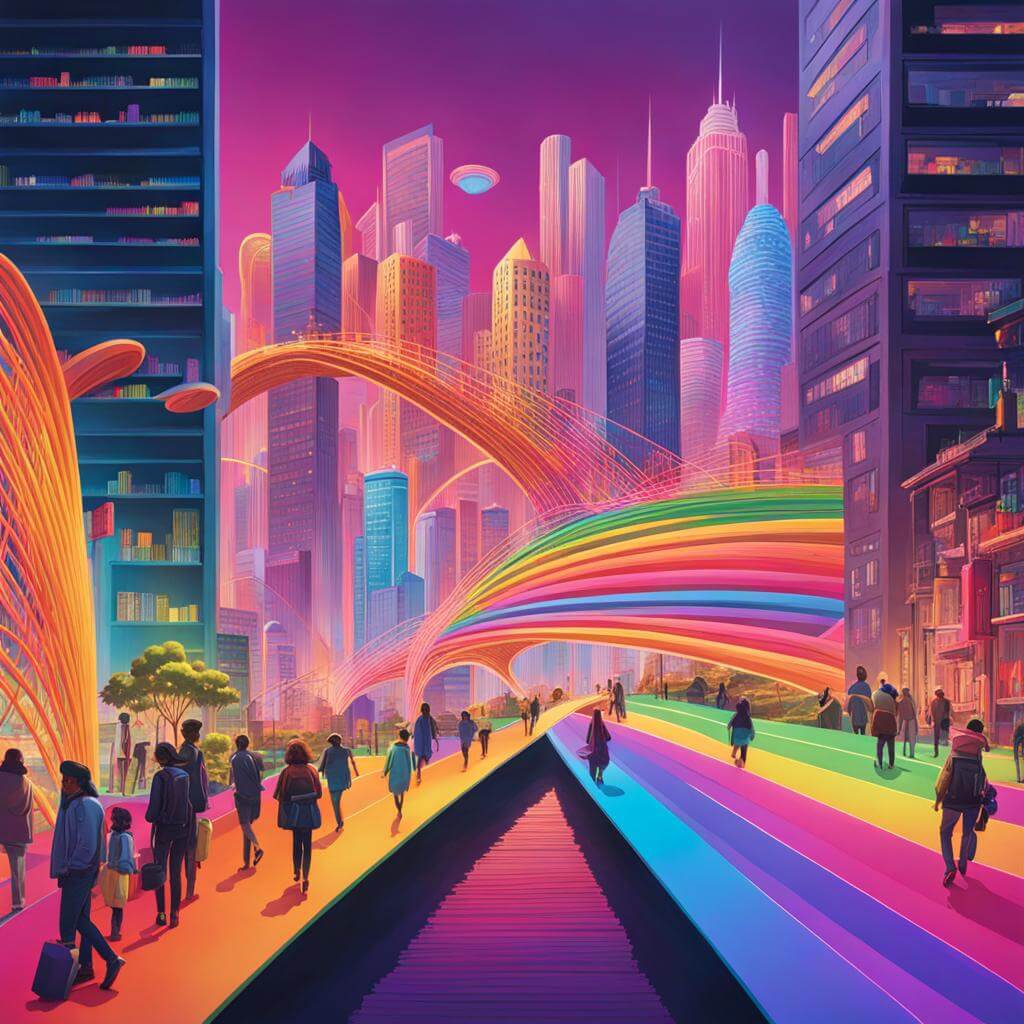 Prompt: A cityscape where skyscrapers are made of giant books, and people are walking on rainbow-colored bridges formed by neon spaghetti.
Once you have the image ready, you can download the image directly to your device. But you can also upscale the image (up to 8000*8000 px) by clicking on the Enhance feature. You can also Evolve your image. What it does is create another version of your text-to-image prompt.

You can choose any of NightCafe's cool preset style options: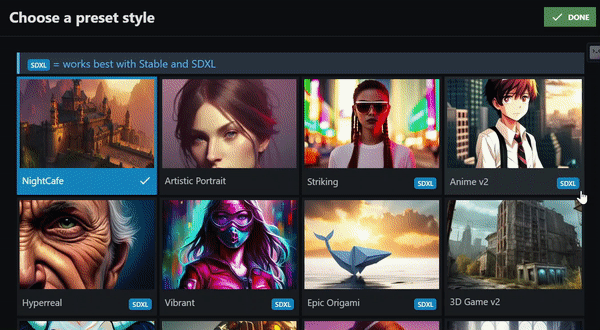 For example, these are the output when we tried out the Night Cafe and Surreal preset style: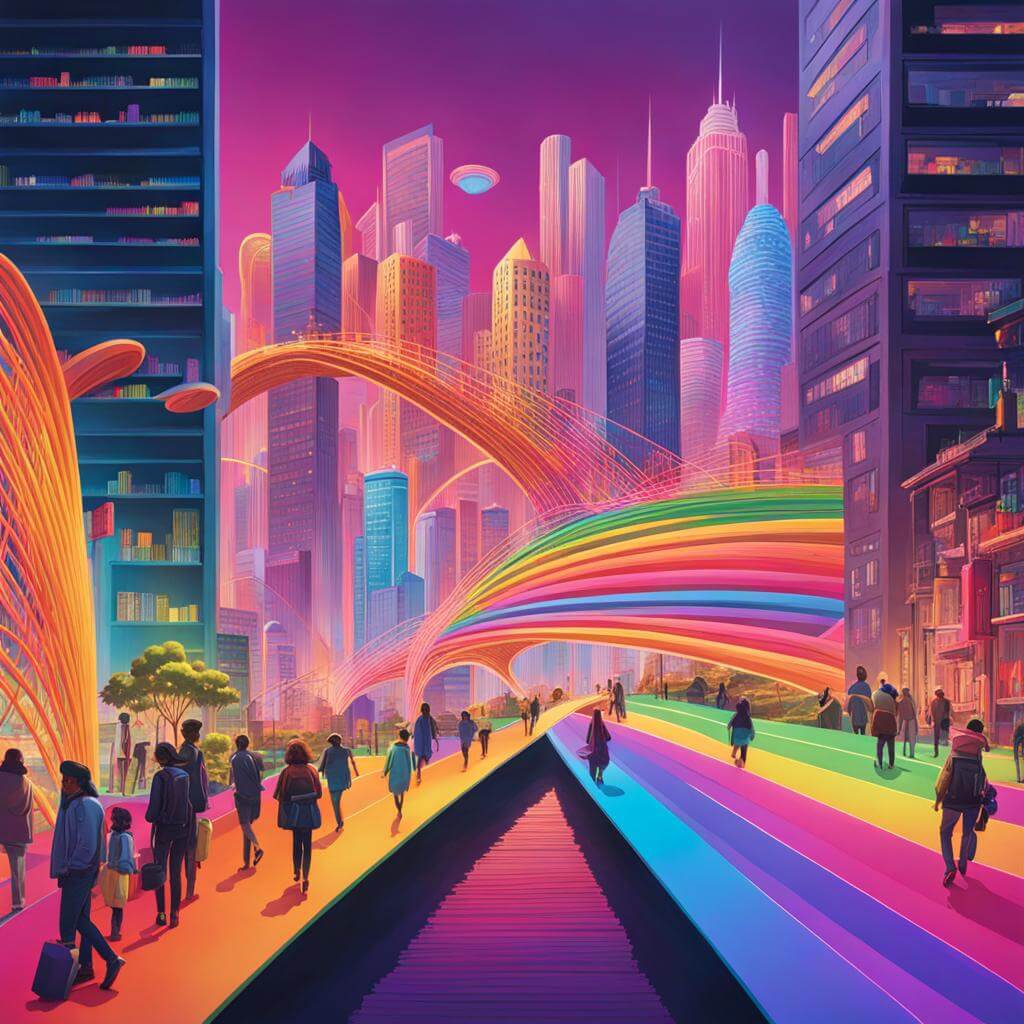 Night Cafe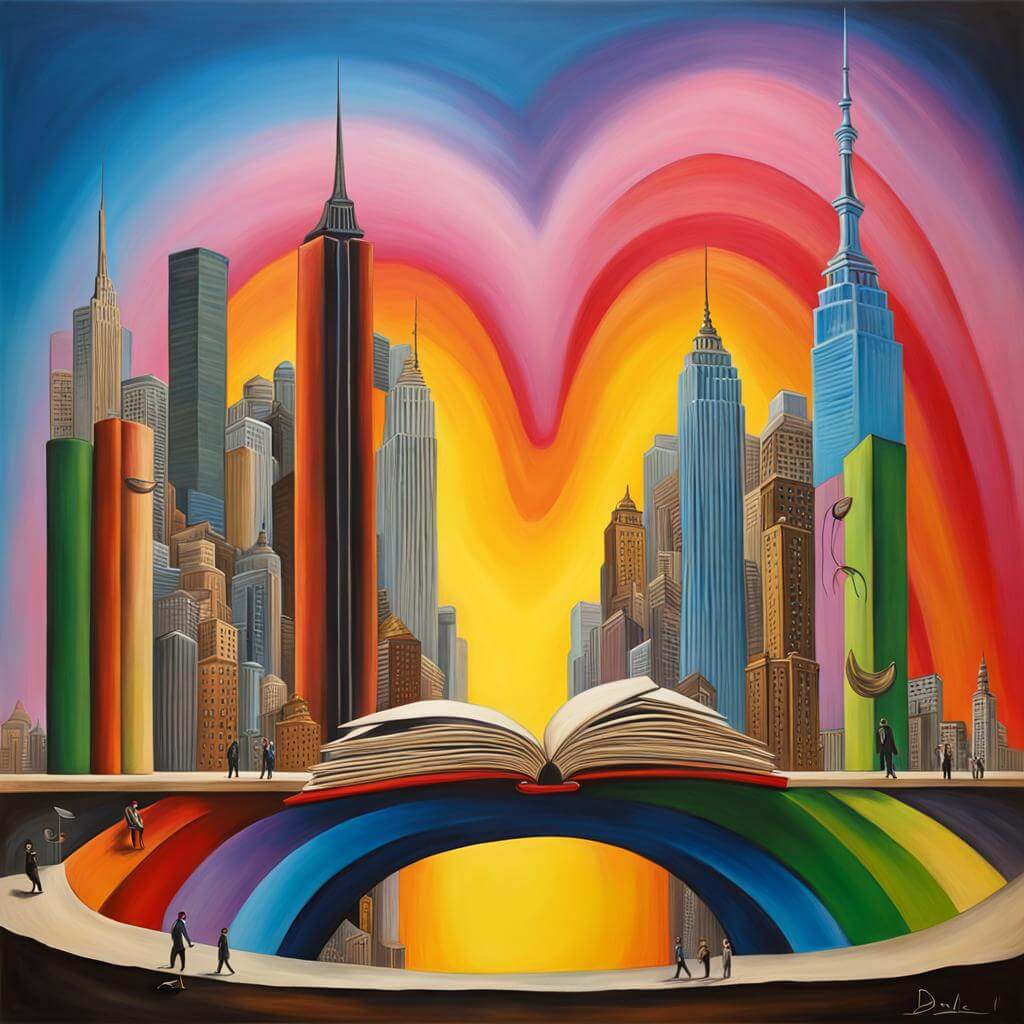 Surreal
But probably, the most epic of all is the image below using the Epic preset style: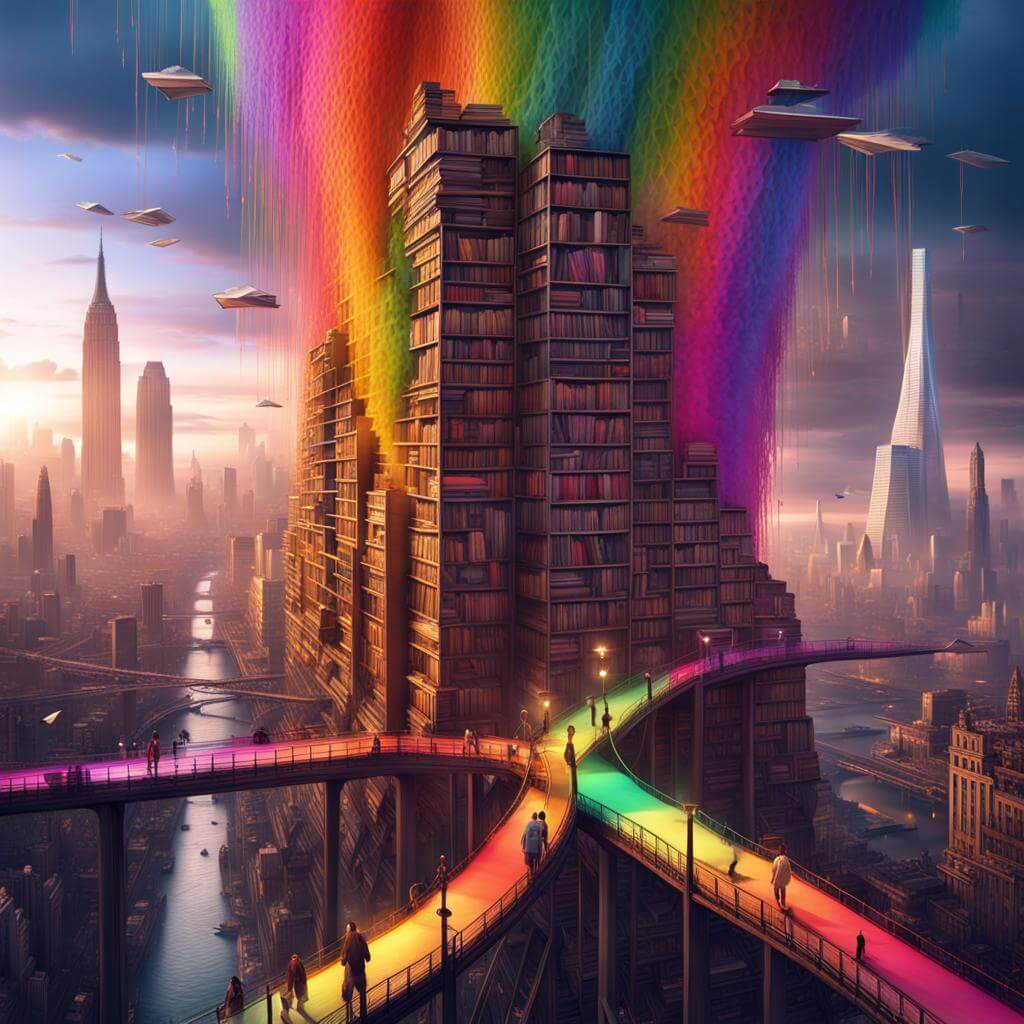 Verdict:
Overall, it was a fun and easy experience. We can think of only one disadvantage, but that, too, is easily workable. Just install the web app on your mobile's home screen.
Advantages

Disadvantages

Easy and fast download of AI works

No native mobile app yet for Android and iOS devices

User-friendly interface

Fast rendering, takes less than 10 seconds to produce the AI image

Copyright-free

Can order a museum-quality printout of your AI artwork

Leonardo.AI is another text-to-image AI generator. But aside from the obvious demand for AI artworks, it can also create images for assets in architecture, interior design, fashion, marketing, advertising, product photography, etc.
FEATURES:
Several Platform Models to experiment on, e.g. PhotoReal, Leonardo Vision XL, Leonardo Diffusion XL, and more
Post-processing features such as upscaling, unzooming, background removal, or manual editing on a canvas.
Free 150 tokens per day after email sign-up
Inspiring works shared in the web platform and their Discord community
It is available for use on the web and can be installed as a mobile app.
To start creating images with Leonardo.AI, simply sign up with your email. Set your username and answer a few questions, such as your field of interest and your purpose for using the app.
Let's use the same prompt and see what Leonardo.AI comes up with.

In the example above, we used the default options: Leonardo Diffusion XL + Dynamic. These were the results: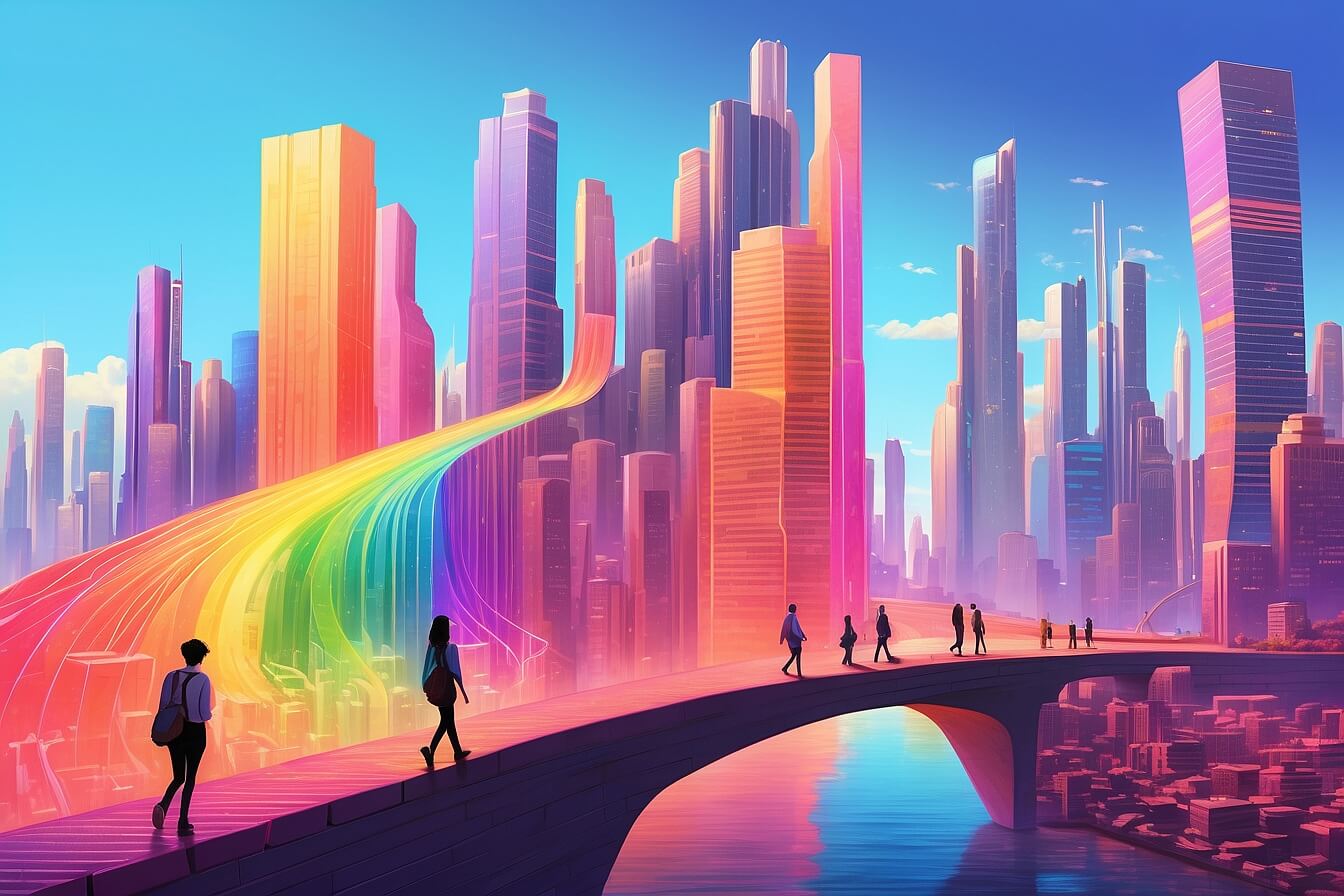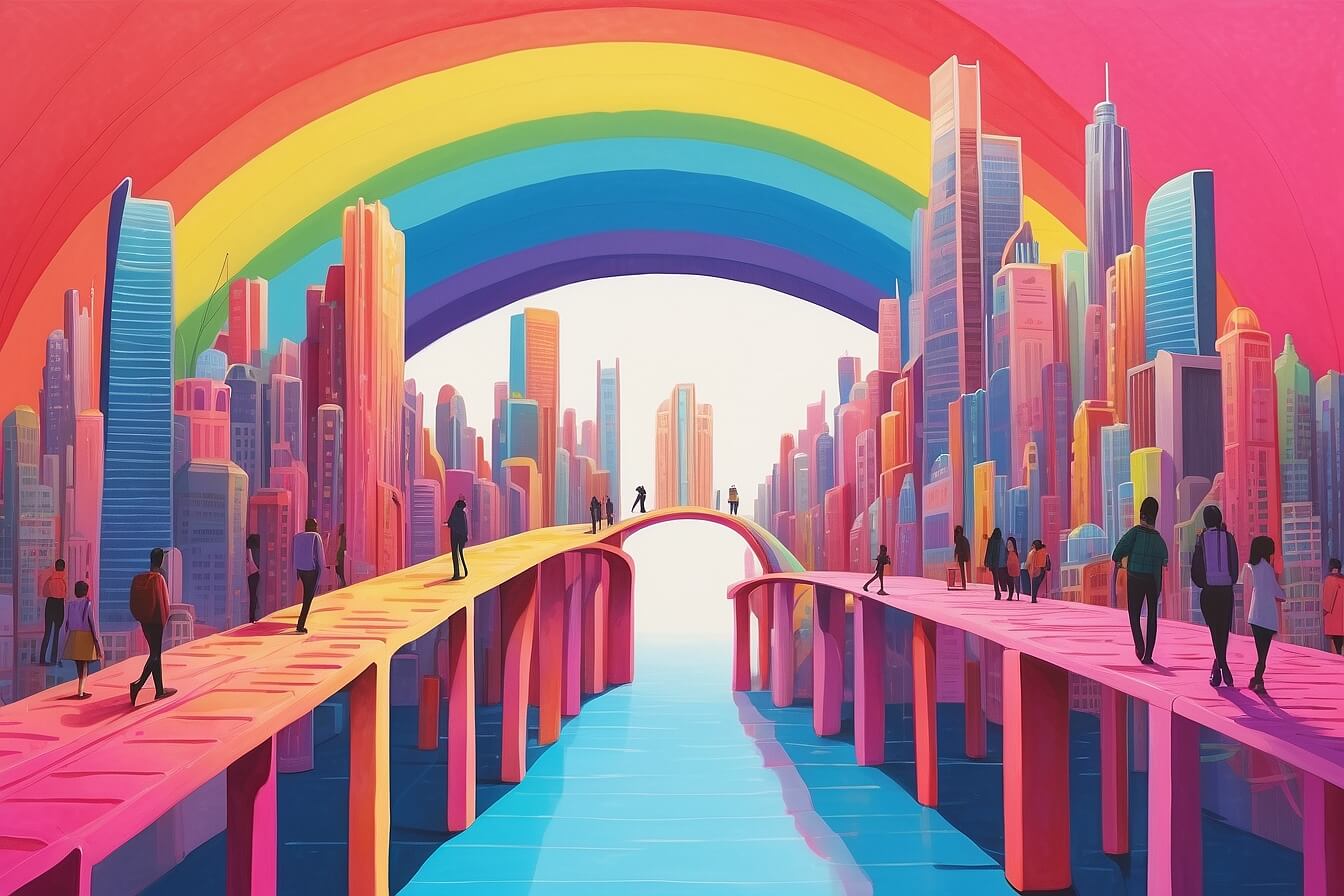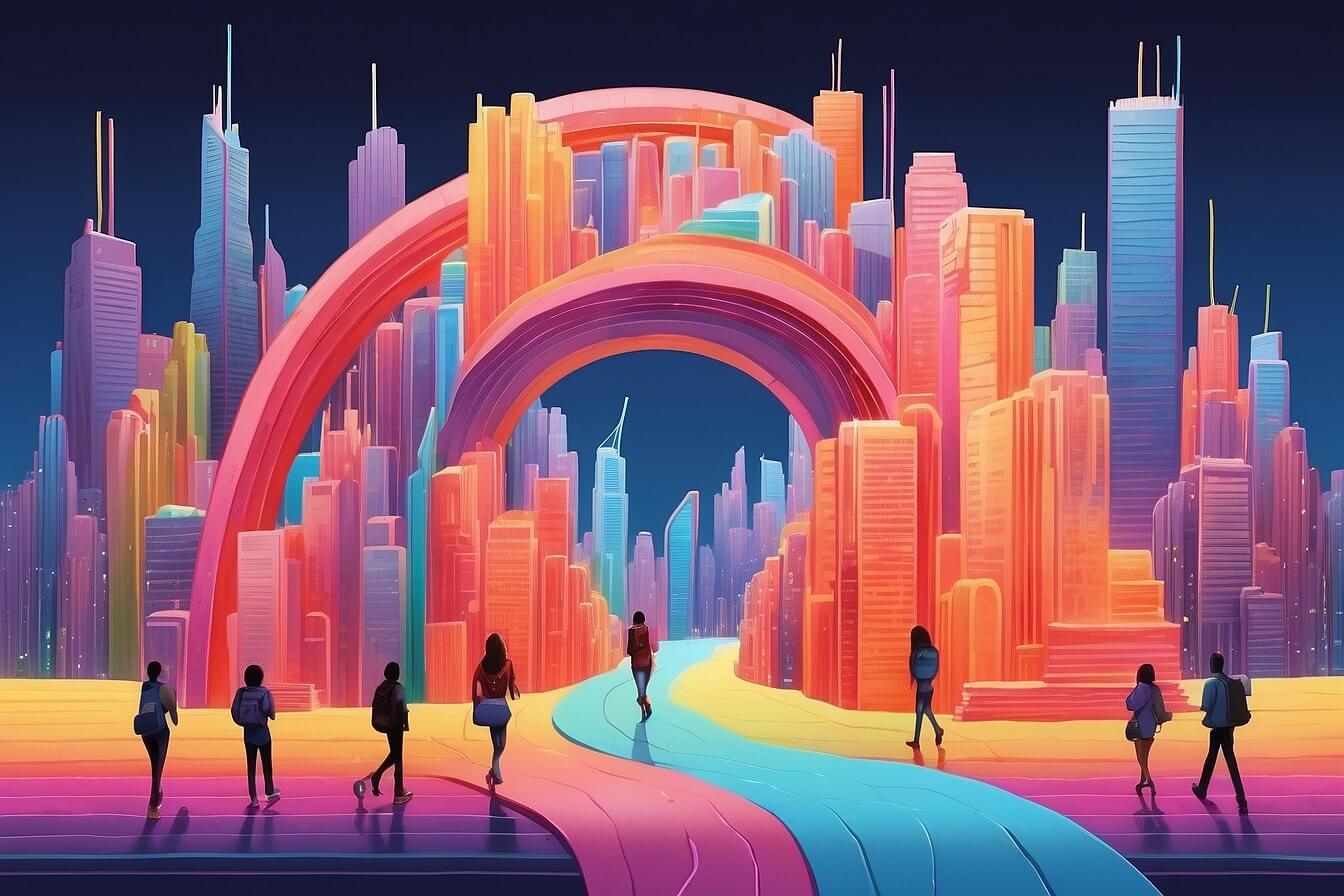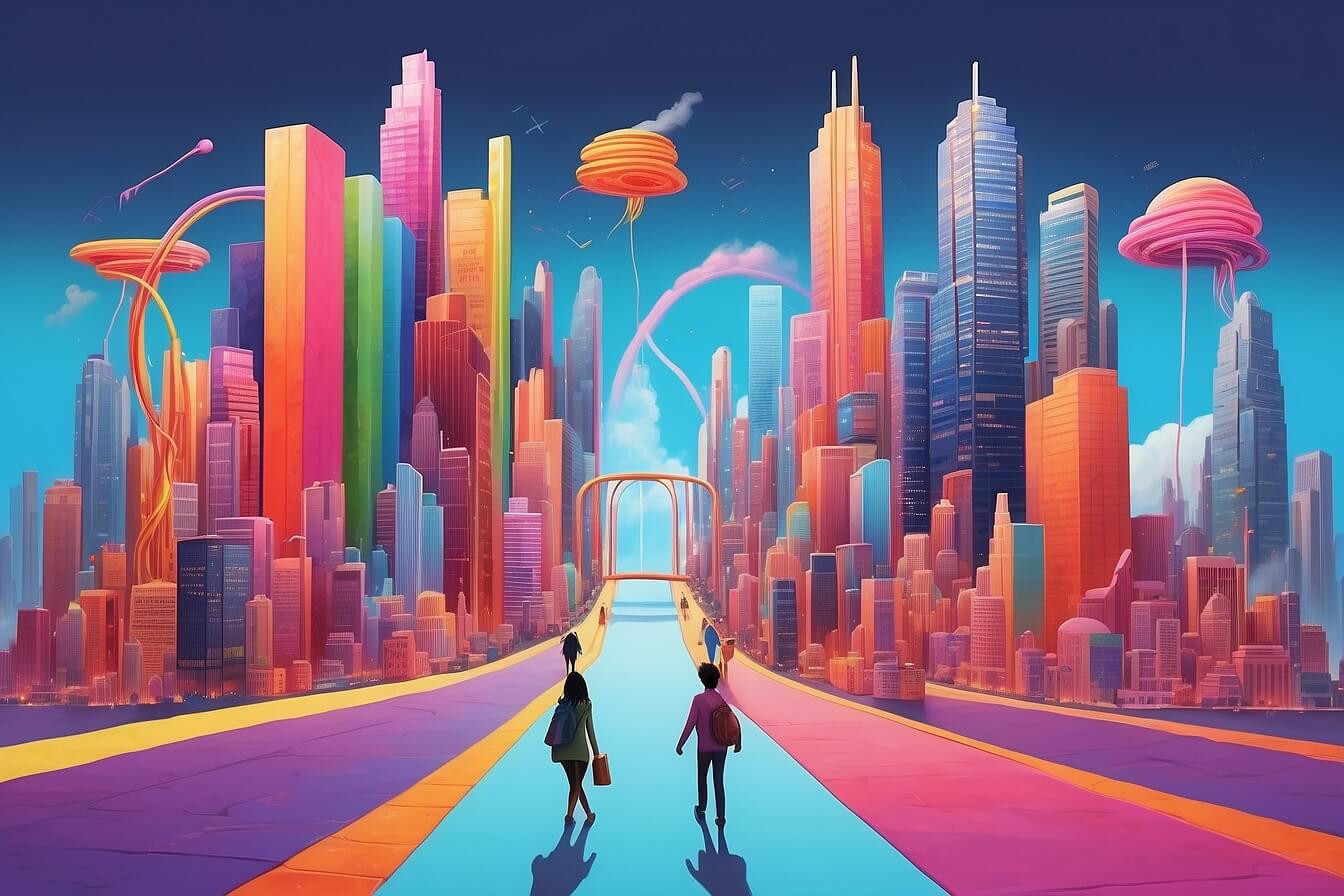 They look quite similar to the Night Cafe results. So, we also tried changing the style from Dynamic to Photography.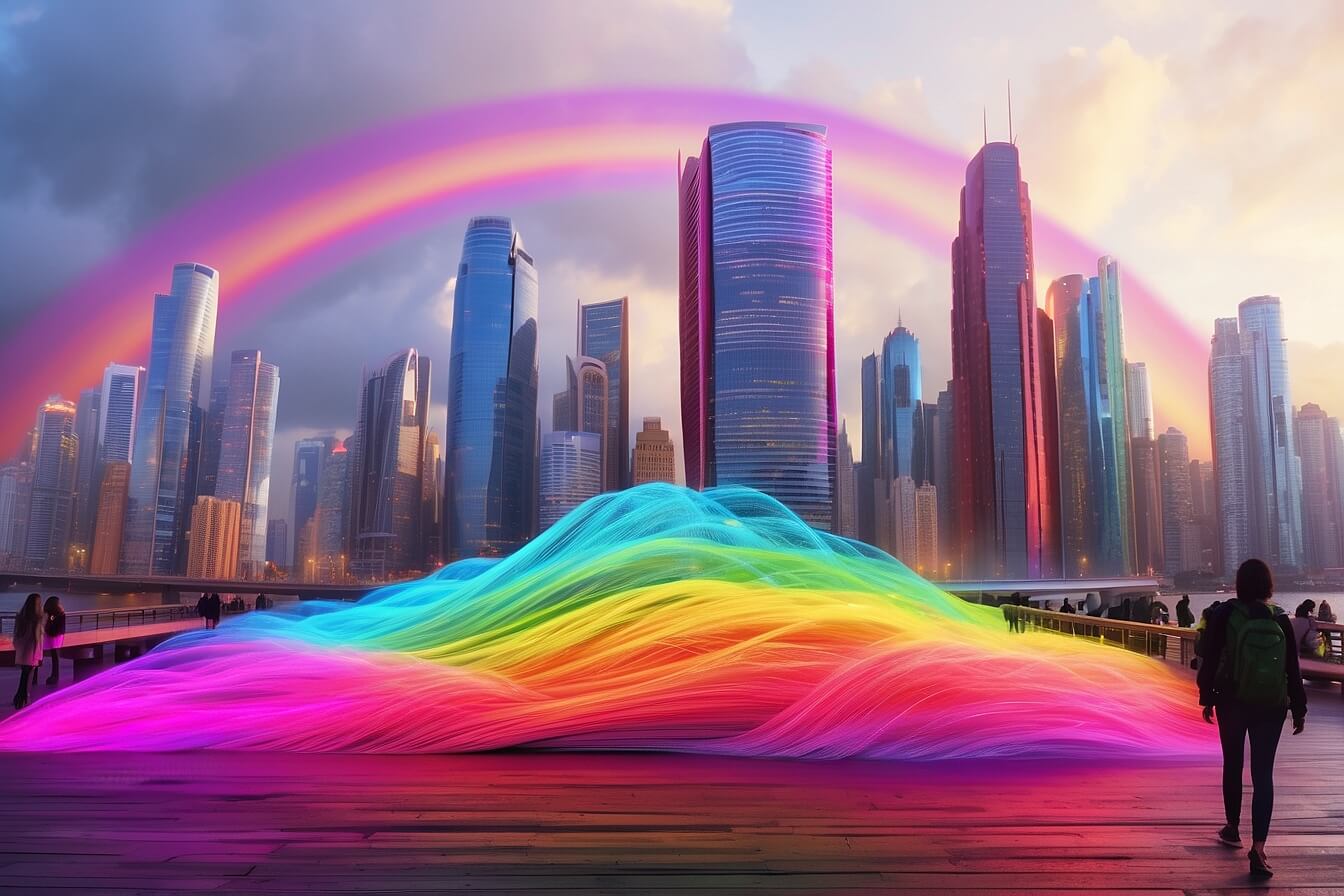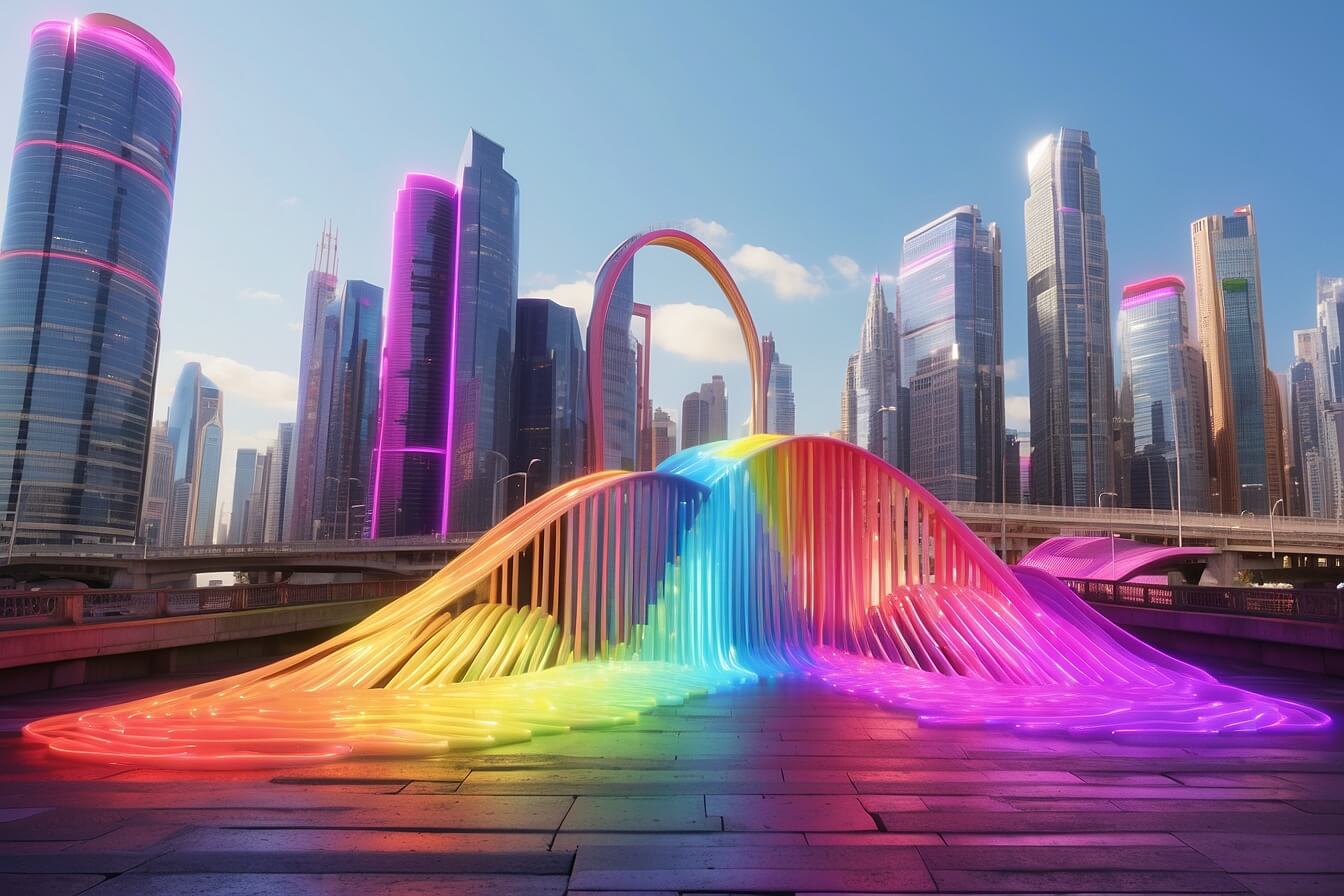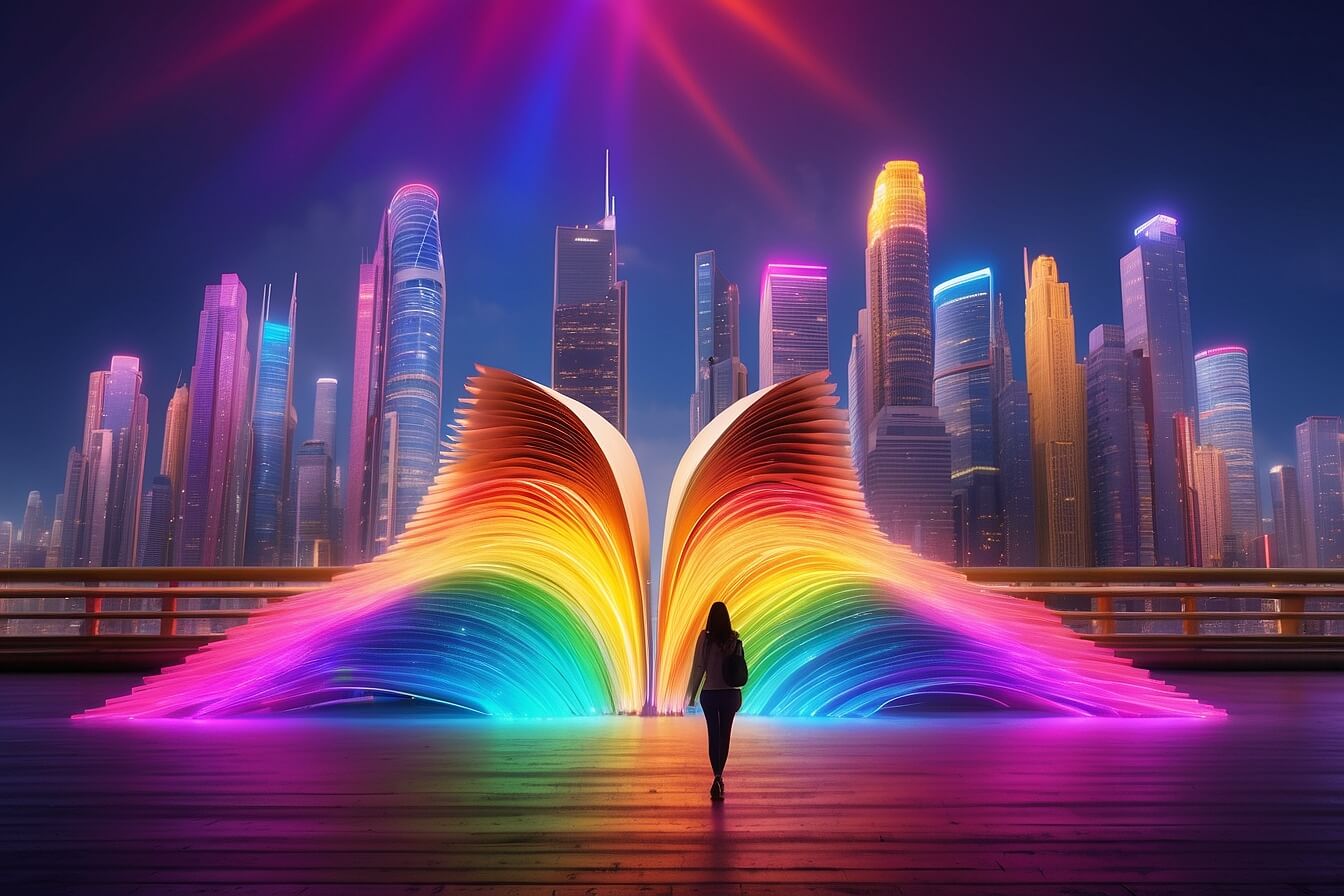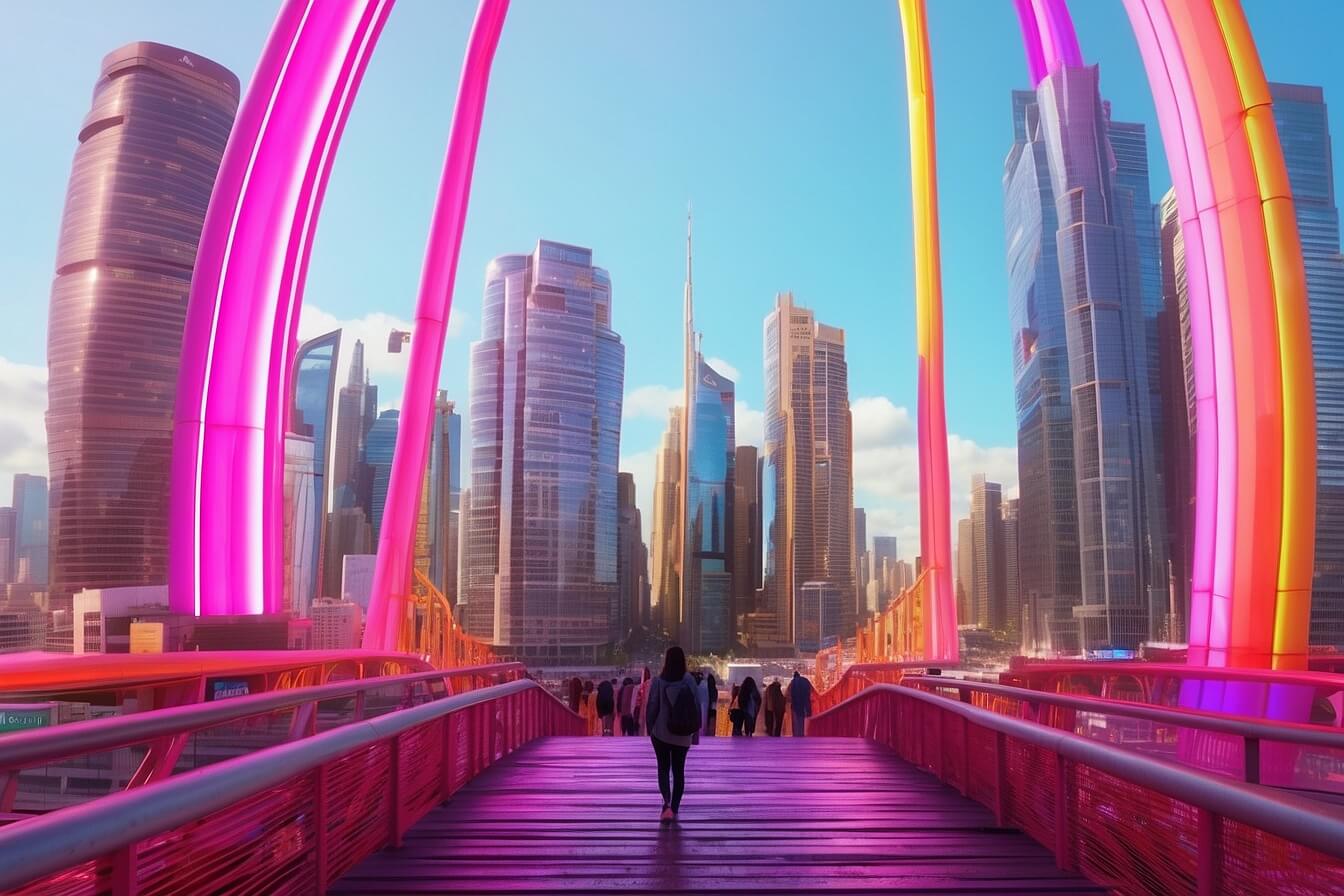 Cool, right? The style effects look more distinct from each other.
As mentioned, Leonardo.AI has a lot of fine-tuned models to try with. Each model has a description so you can picture the image in your mind first.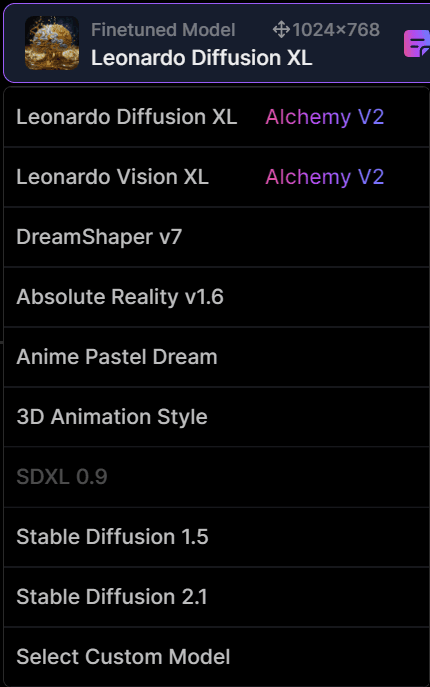 This time, let's try for a more realistic look of the image. These were the results after applying the Photoreal fine-tuned model: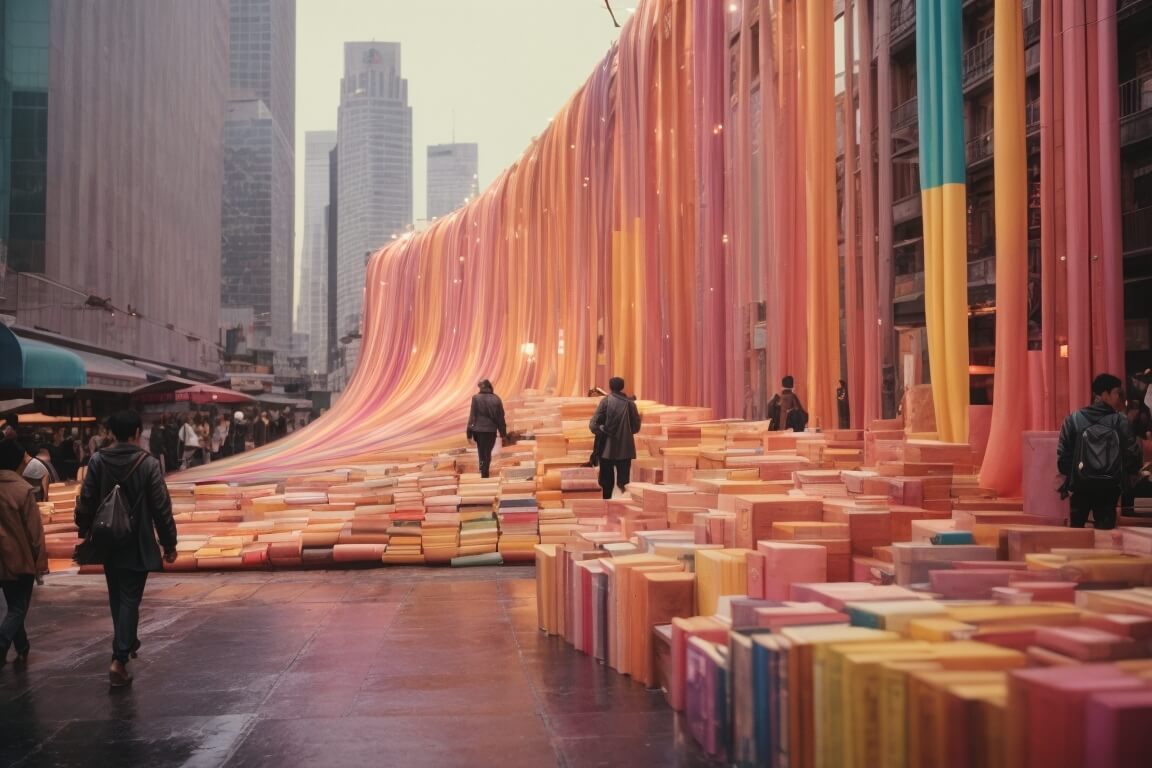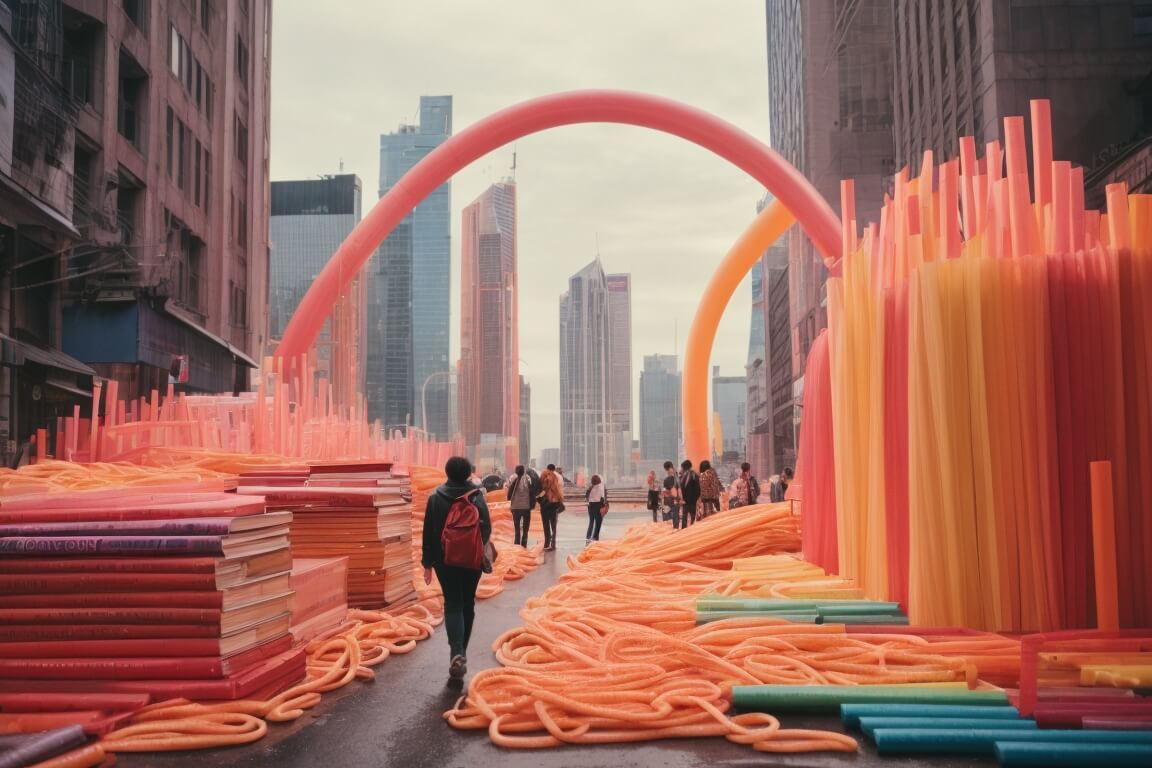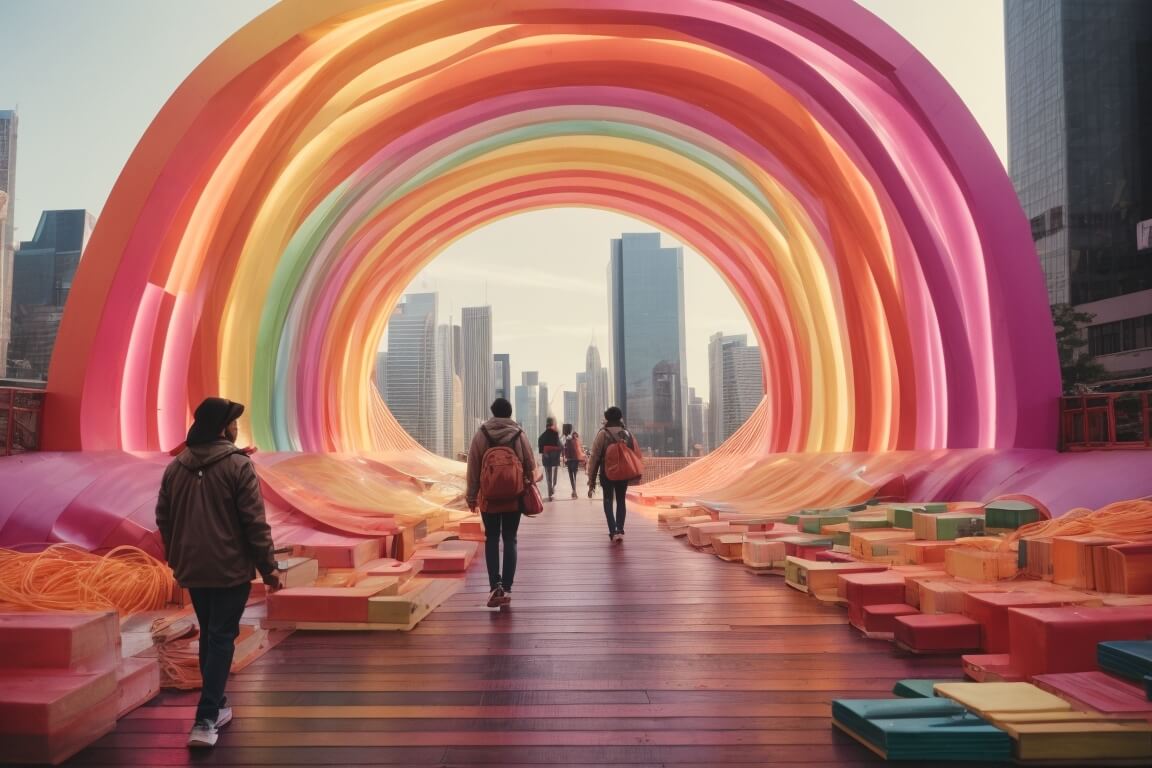 Yup, that looks pretty realistic! Imagine — it would be easy now to make a design prototype of an architectural piece using AI. Amazing, isn't it?
Of course, your image is only as good as your prompt. If you have trouble thinking about what prompts to use, you can take inspiration from the designs on their public platform.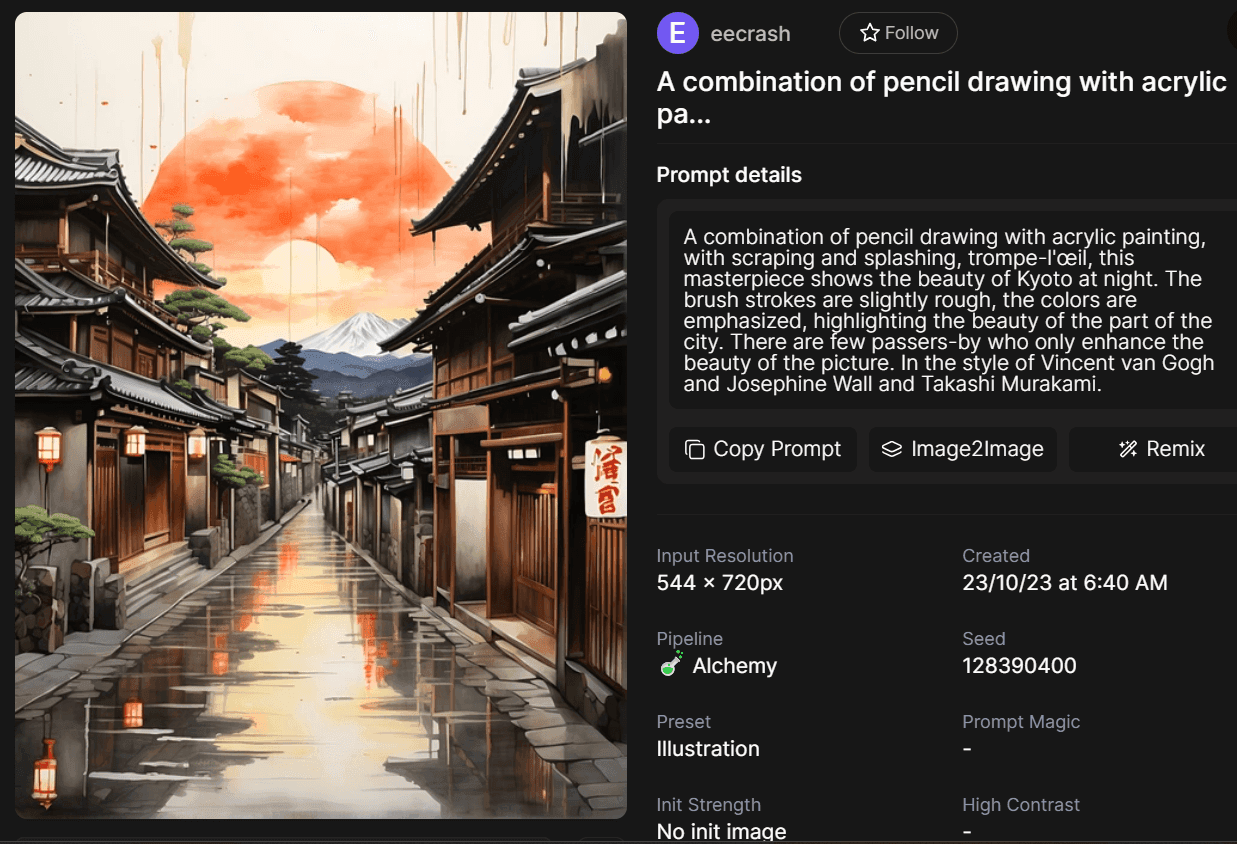 For example, if you like this image's style, you can copy the prompt and tweak some of it to your own liking.
Verdict:
Overall, it also was fun and a bit more exciting experience because of the fine-tuned models. Although it might look intimidating for beginners, just take the time to explore its features to find their maximum use.
Advantages

Disadvantages

Has a wide range of uses, extending to architecture, interior design, game assets, marketing, photography, and several others

Steeper learning curve on using the features

A lot of creative work can be done with just 150 tokens per day for free

A bit slow to render images

Can enhance photos after image generation

Background removal does not give effective results

Copyright-free

Has an active community for source of inspiration (with prompts unveiled)




Best Free AI Image Upscalers
Image upscaling is another essential aspect of photography and design, enabling creators to enhance the quality and resolution of their visuals. Here, we explore some of the best free AI image upscalers.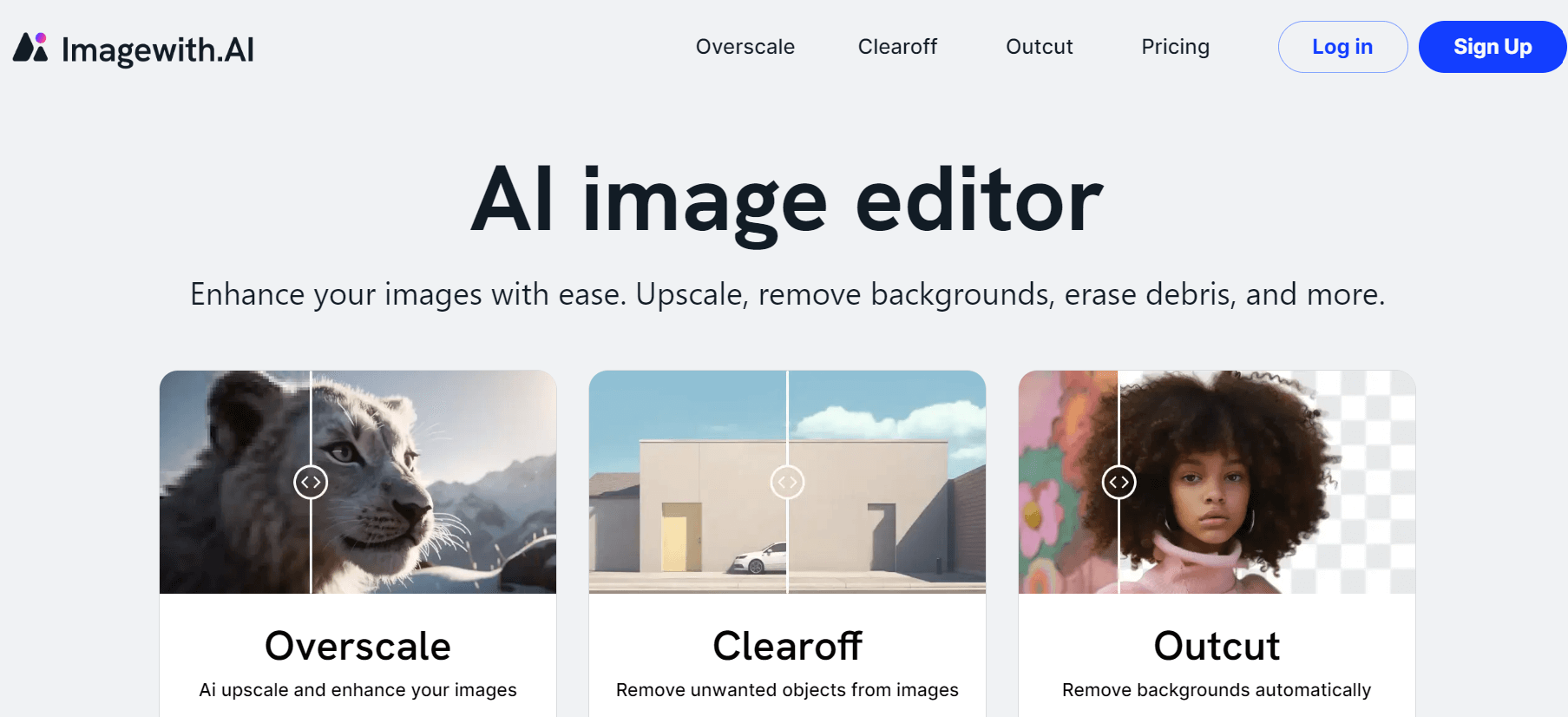 Imagewith.AI is a fast, straightforward tool that delivers your desired results in seconds. They have 3 main image processing tools that utilize advanced AI techniques.
AI FEATURES: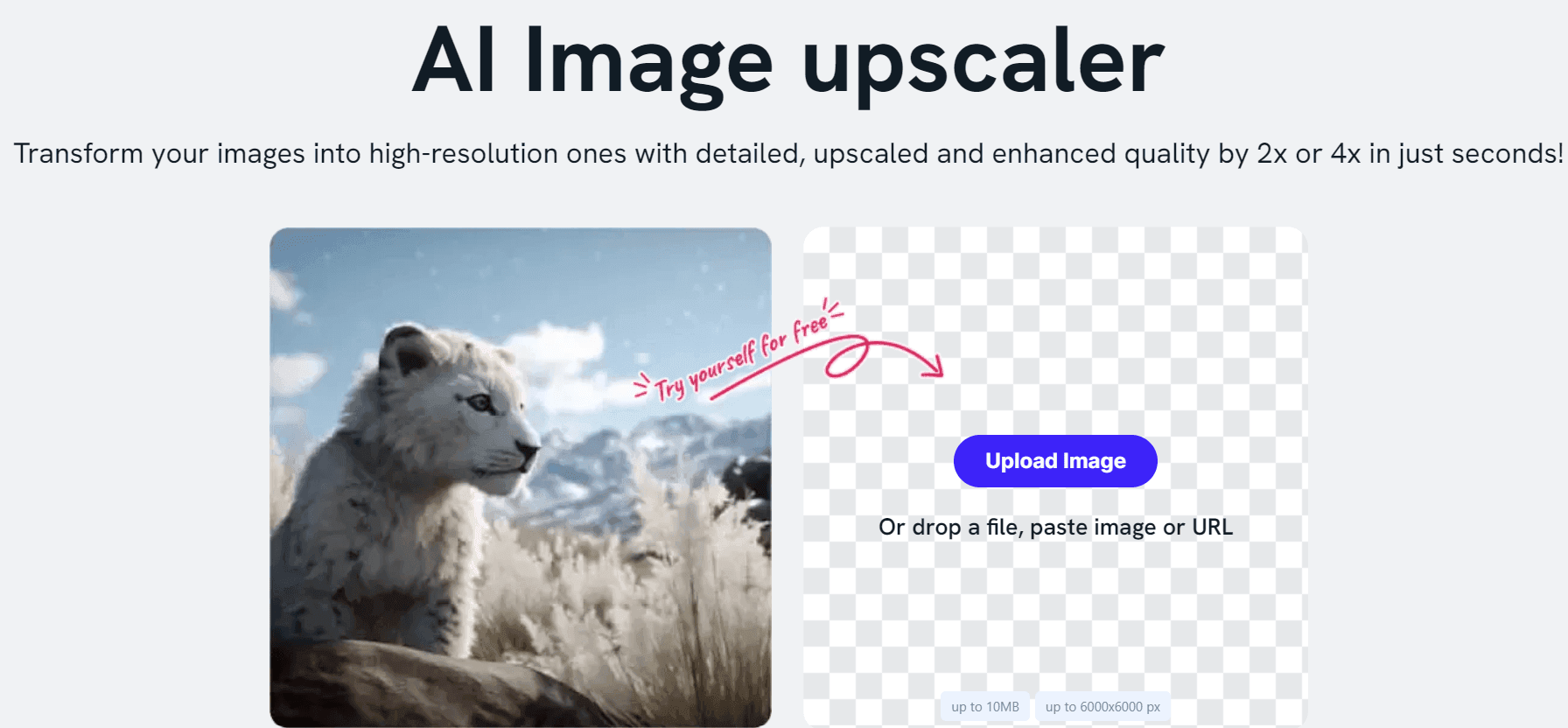 It is free and available on the web. You can upscale up to 5 images daily without signing up for an account. However, if you have more projects in tow, you can create a free account to enjoy these additional benefits:
10 credits per day
Upscale up to 2560 x 2560px
Max size 5MB
Noise reduction
Sharpen
Remove Object or Text
Remove Watermark
Remove all the fancy settings. All you have to do is upload the image. Choose either 2x or 4x upscale. Done!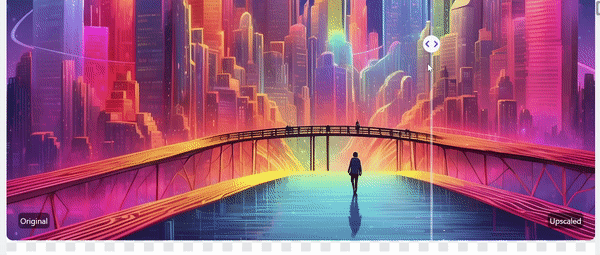 ORIGINAL 

(1344 x 896 px, 96 dpi)

UPSCALED 

(5376 x 3584 px, 96 dpi)
Verdict:
Overall, it was a smooth process without going through the registration process. It gets the job done fast, and it's free!
Advantages

Disadvantages

No-fuss user interface, perfect for beginners

Cannot handle batch edits

Instant access, no sign-up required

Fast rendering of upscaled images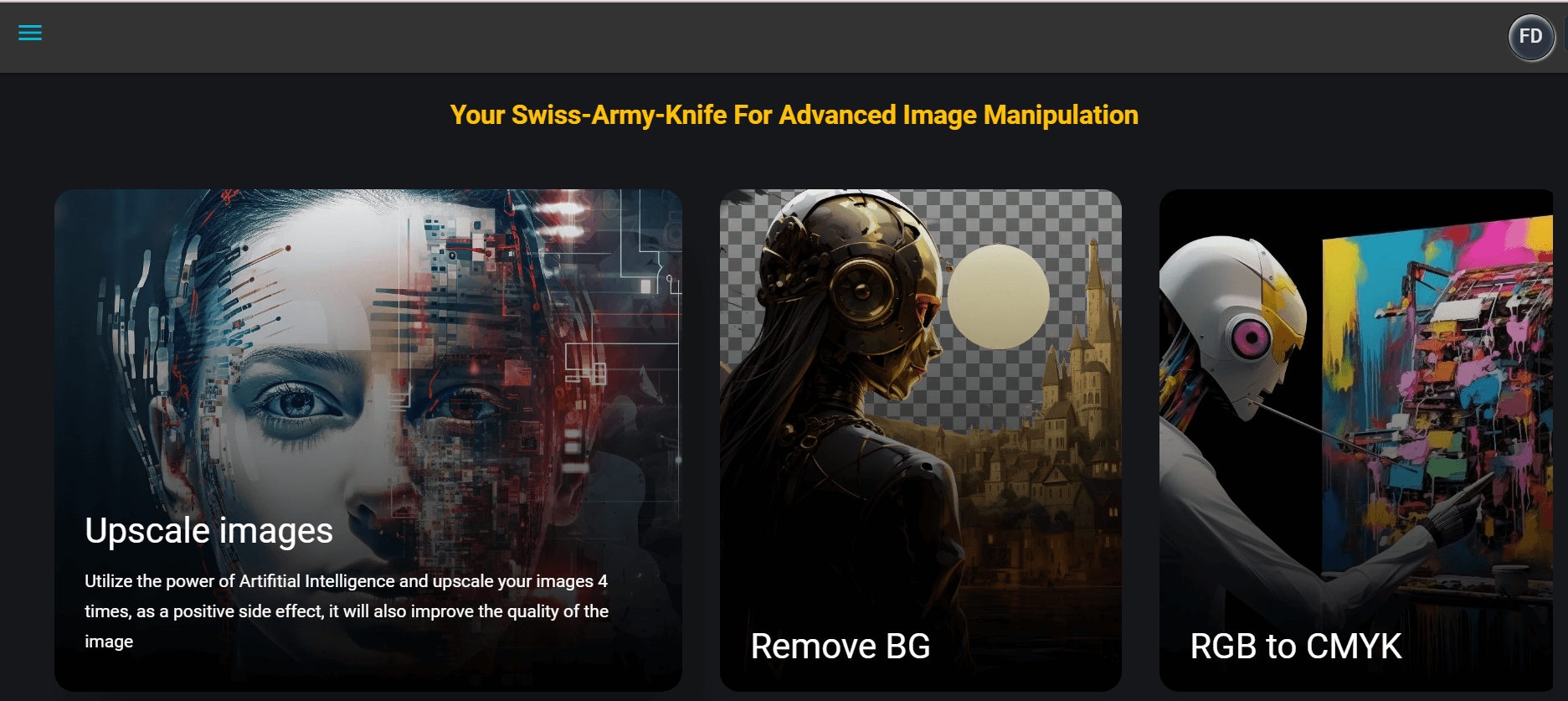 Dgb.lol's website may initially seem skeptical because of its web design and layout, but it is one of the most recommended AI image upscalers YouTubers recommend. Take a peek at their About page to learn more about Tom (the founder) and why he shares these image processing tools for free! Not even a sign-up is required.
There are many "free forever" tools available in dgb.lol, particularly targeted towards the Print On Demand industry.
AI FEATURES:
AI image upscaler
Midjourney splitter
Quick upscaler
Midjourney zoom
AI background remover
RGB to CMYK converter
AI Image to Vector
DPI enhancer
Image type converter
SVG to EPS converter
Image downsizer
Soduko generator
There are two types of AI image upscaler tools in dgb.lol — the AI Image Upscaler and the Quick Upscaler.
If you want quick results, go with Quick Upscaler since it only takes a few minutes to queue.
The AI Image Upscaler, on the other hand, could take you more than an hour of waiting — and that's just one photo!
With Quick Upscaler, you can upscale your image 2x, 3x, up to 4x. You can also upscale the images by batches of 25 max. Regardless, it will only take a few minutes. You can see the progress status when you click 'My Files'. Download the upscaled image to your computer when it's done.
Here's the 4x-upscale result: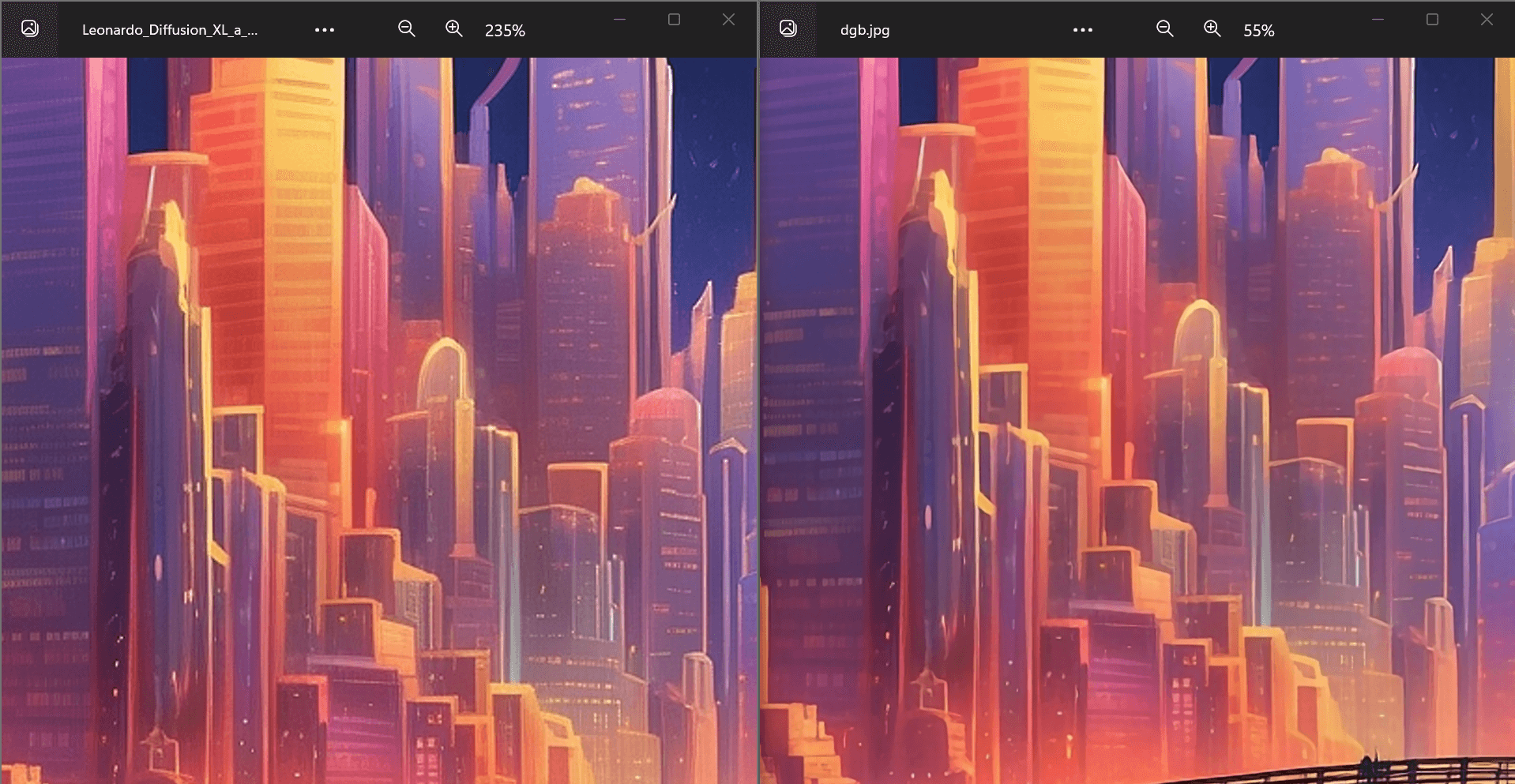 ORIGINAL 

(1344 x 896 px, 96 dpi)

UPSCALED 

(5376 x 3584 px, 96 dpi)
Bigger image, same resolution. Great!
Verdict:
Overall, it was a quick and convenient way of upscaling images. The only downside is the longer queueing time and the ads, but they're all tolerable, considering everything is free.
Advantages

Disadvantages

"Free-forever" tools

Longer queueing time for the AI Image Upscaler tool

Instant access, no sign-up required

Lots of ads

Can batch upscale images

Has an active Discord community
Best Free AI Image Editors
AI-powered image editorshave ushered in a new era of creativity, offering photographers and designers advanced tools to enhance, manipulate, and transform their visuals. This section explores the best free AI image editors that provide an array of features for creative professionals.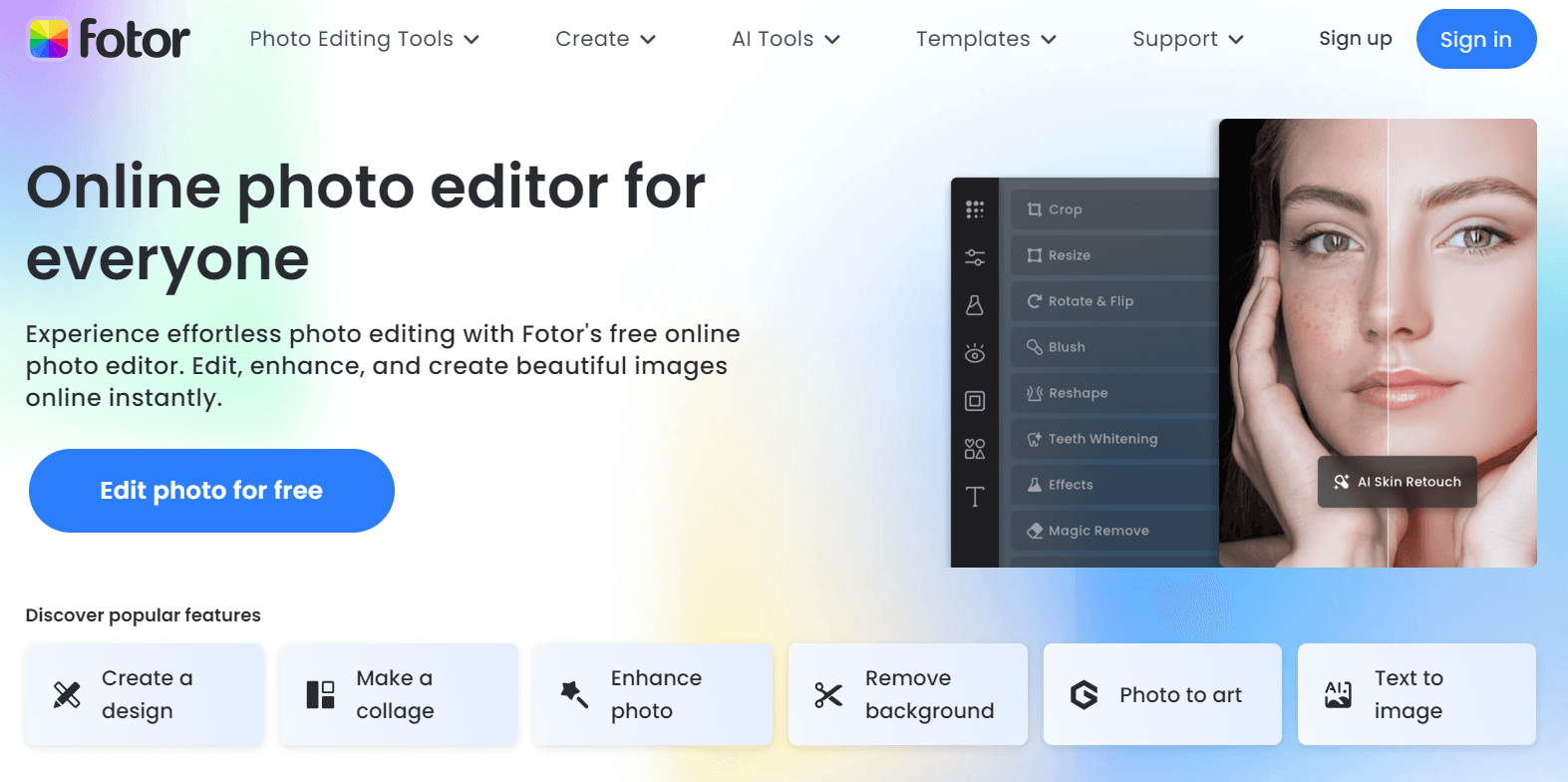 Fotor is an online photo editing tool that offers a range of features, including basic editing tools, filters, effects, and design templates. You can edit a limited number of times for free after signing up for a free account.
AI TOOLS:
AI Image Generator
AI Face Generator
AI Art Generator
AI Photo Effect
Photo Enhancer
Background Remover
Photo Eraser
AI Avatar Generator
Let's try the AI Face Generator for this example. Fotor can create life-like human faces from your photo upload or text prompt. Here's the result using the text prompt: "forest fairy, candid, eerie".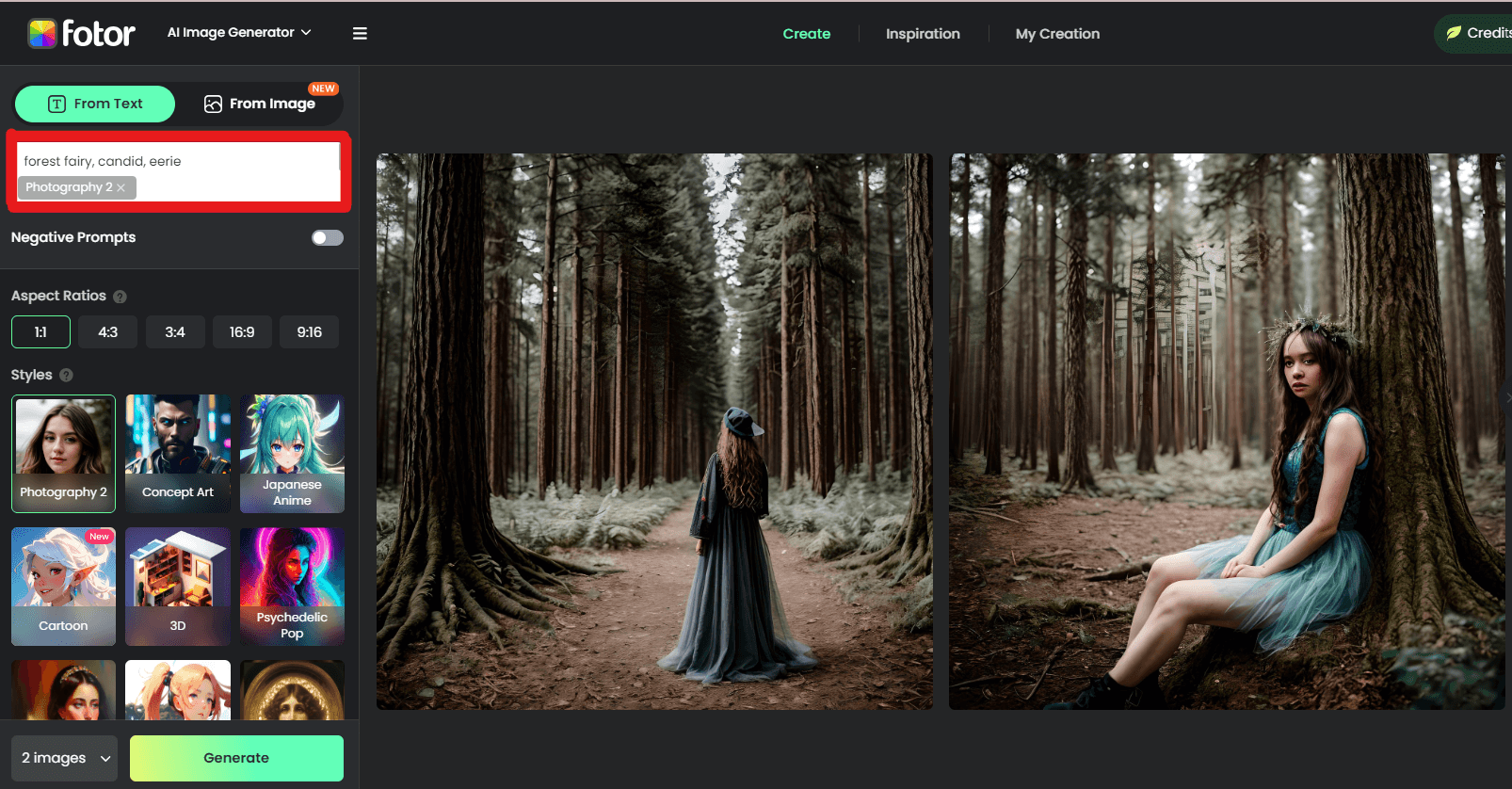 Pretty cool! Fotor's AI Face Generator will definitely save you time in searching for copyright-free stock photos for your design projects.
Fotor is available on desktop (Windows and MacOS) and mobile apps (Android and iOS). There are many other design tools you can try out on the app. Here's a quick overview of what you can do with Fotor:
Fotor - all in one AI photo editor
Verdict:
Overall, Fotor is an open space for beginners and the experienced designers alike. It has a lot of cool AI tools for quick and automated editing. Plus, users can experiment with different artistic effects, adding a creative touch to their images.
Advantages

Disadvantages

All-in-one editor

Not as advanced or customizable as those in specialized software

Available on desktop and mobile devices

Needs to avail their subscription plan to have access to advanced AI features

Intuitive interface

Quick and fun artistic effects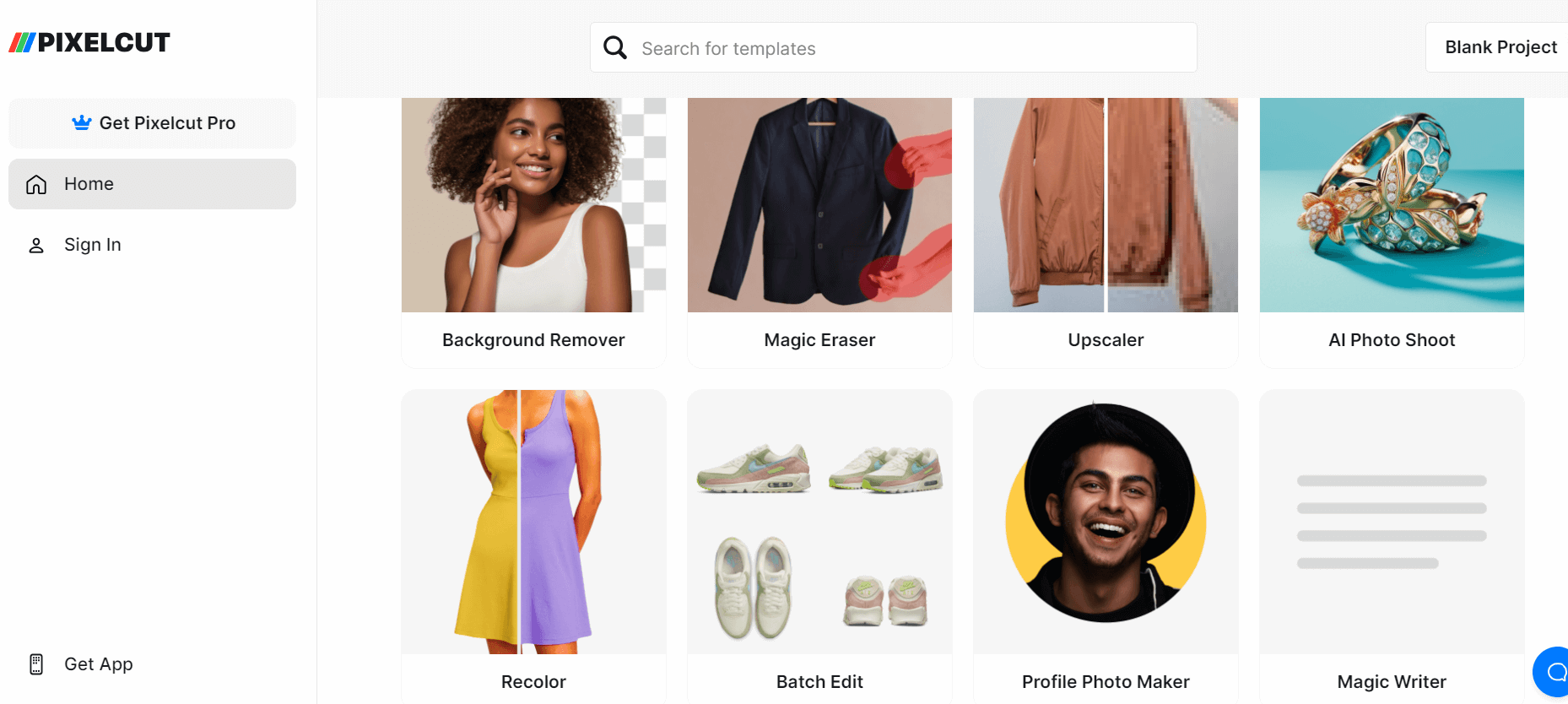 PixelCut is another popular free AI image editor available on both the web browser and as a mobile app in Android and iOS devices. Start editing your photos without going through account registration.
AI TOOLS:
Background Remover
Magic Eraser
Image Upscaler
Recolor Image
Batch Edit
Profile Photo Maker
AI Photoshoot
For this example, let's try the AI Photoshoot feature. This is perfect for product photography without the need for studio photographers. Just take a picture of your product, and the AI Photoshoot tool will create a clean product cutout. You can even choose the style of your background.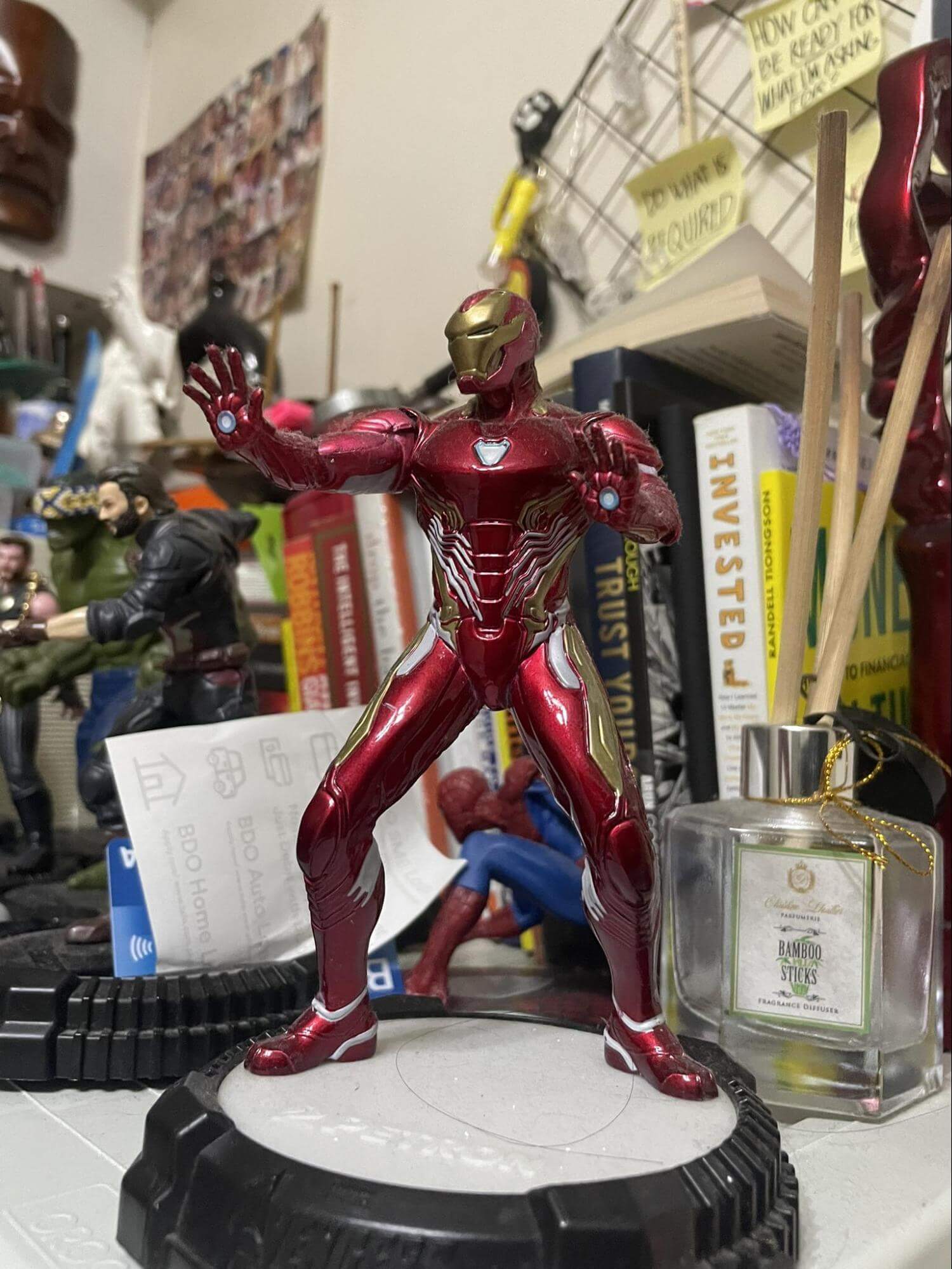 BEFORE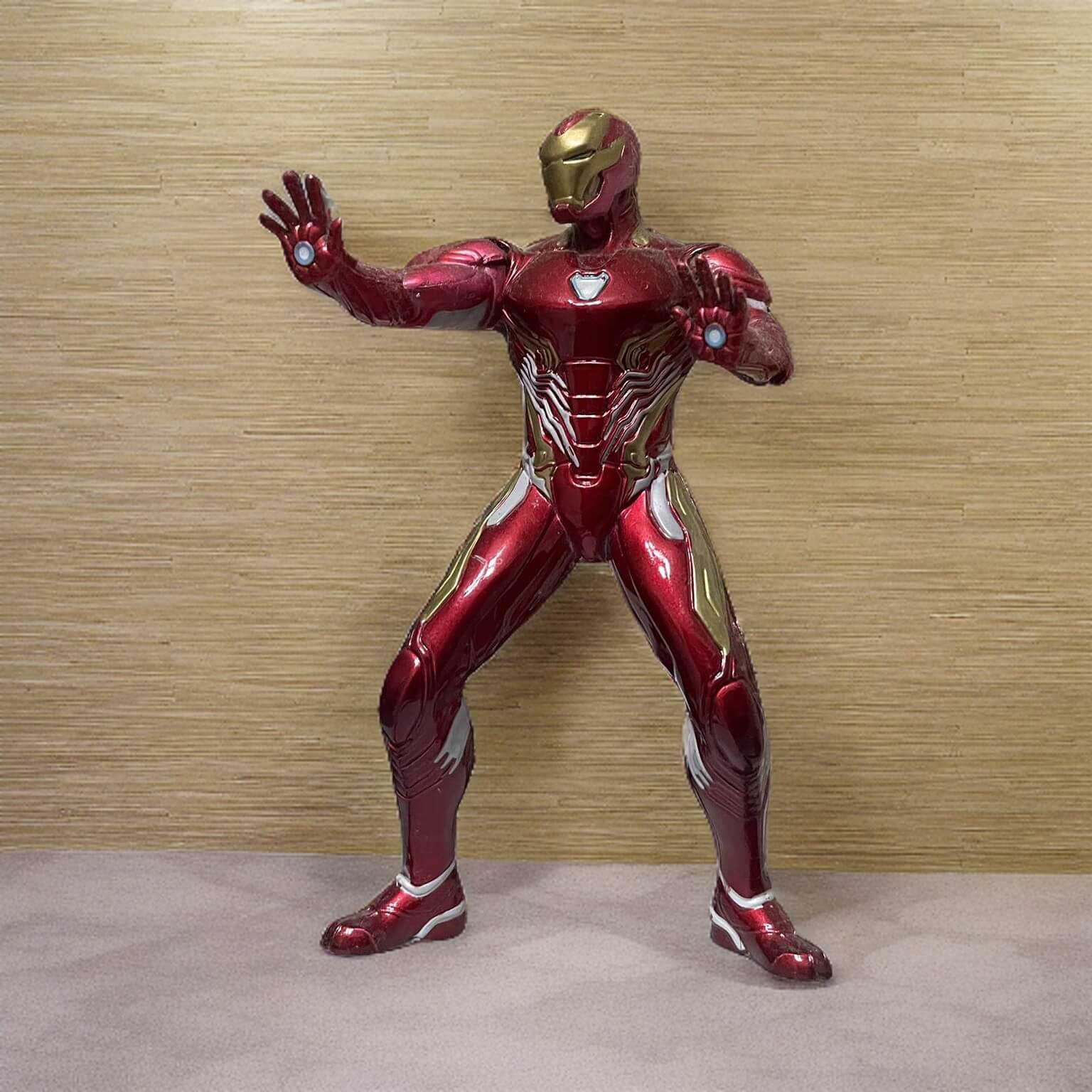 AFTER
If the product has other available colors in stock, you don't have to take a picture of each color variation. Use the Recolor Image tool instead to make different colors out of your product.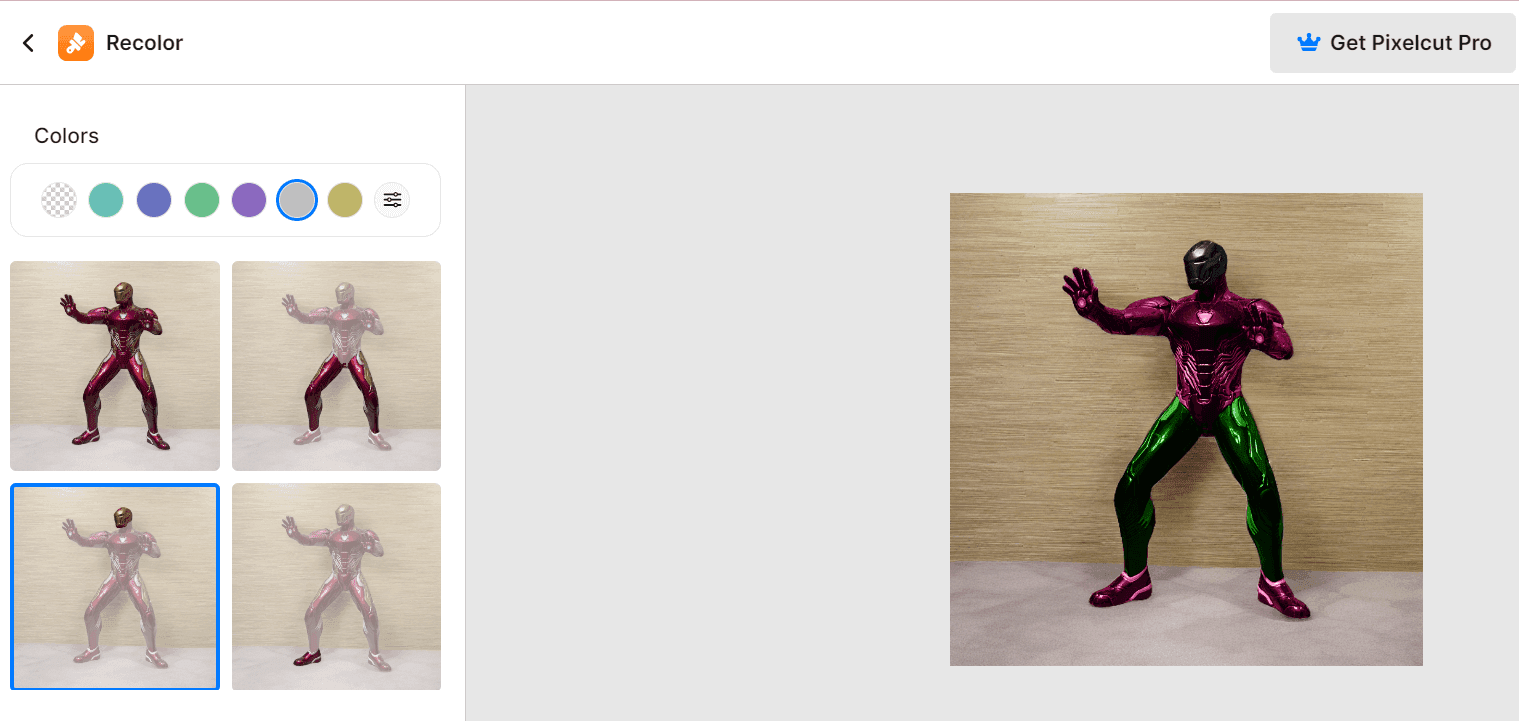 Verdict:
Overall, PixelCut has the tools you're looking for when you're after quick edits, e.g. removing background, erasing unwanted objects, and product photography.
Advantages

Disadvantages

Quick, straightforward edits

Users can only access some features, like Batch Edit, in their paid version.

Available on desktop and mobile devices

Lack of options on light and color adjustments

User-friendly interface
There's still a plethora of options, especially AI image enhancers that focus on improving clarity, color balance, and overall visual appeal. We've also curated a list of the best free AI image enhancers you might want to check out.
Let's Recap
So far, we've explored what you can do with the best free AI image generators, AI image upscalers, and AI image editors.
✅NightCafe Creator, which started in a spare bedroom in Sydney, has blossomed into a platform where over 35 million AI-generated artworks have been crafted, free for all to enjoy.
✅Leonardo.AI, on the other hand, transcends the boundaries of art, extending its reach into diverse fields such as architecture, interior design, fashion, and marketing. Its photorealistic renderings and fine-tuned models empower professionals to bring their visions to life.
✅Then there's Imagewith.AI, with its user-friendly interface and efficient processing. Effortlessly breathe new life into images, upscaling them with remarkable clarity.
✅ Dgb.lol, despite its unassuming appearance, boasts an arsenal of "free forever" tools, from AI image upscaling to background removal and image type conversion. Its simplicity and functionality have made it a go-to choice for many.
✅ Meanwhile, all-in-one editor Fotor offers an extensive range of AI tools, including an AI Face Generator that crafts lifelike human faces from text prompts. Its availability on desktop and mobile platforms has democratized advanced editing for users of all levels.
✅ Lastly, PixelCut's intuitive interface and efficient tools, such as the AI Photoshoot feature, have made it a preferred choice for quick, high-quality edits, especially in product photography.
Final Thoughts
As we come to the end of our dive into the best free AI image apps, are you feeling excited? The digital world is practically buzzing with possibilities!
With these tools at our fingertips, we're not just editing pixels; we're crafting stories.
Ready to elevate your creative game?