You're scrolling Etsy, searching for that perfect Christmas gift for your mom. What grabs your attention first? It's not the description, it's not even the price. It's that eye-catching image that draws you in.
If you're working in e-commerce, then you know that high-quality visuals play a pivotal role in capturing the attention (and wallets) of your customers. And as nice as it would be if we could just snap a photo, upload it online, and call it a day, the best product photos are often edited first.
That's where photo retouching apps come in. By harnessing the power of Artificial Intelligence, photo retouching apps can transform your ordinary snapshot into a sales-boosting masterpiece.
Let's check out the best photo retouching apps on the market.
Imagewith.ai
Imagewith.ai is a powerful AI photo enhancer that streamlines the editing process by offering all of its features in one convenient location. Imagewith.AI offers three powerful AI photo enhancer tools that can efficiently and easily help you improve the quality of your photos.
Imagewith.Ai's Overscale feature offers a powerful AI image upscaler that uses a state-of-the-art algorithm to enhance and potential of any photograph. The process is as simple as uploading your photo and pressing a button.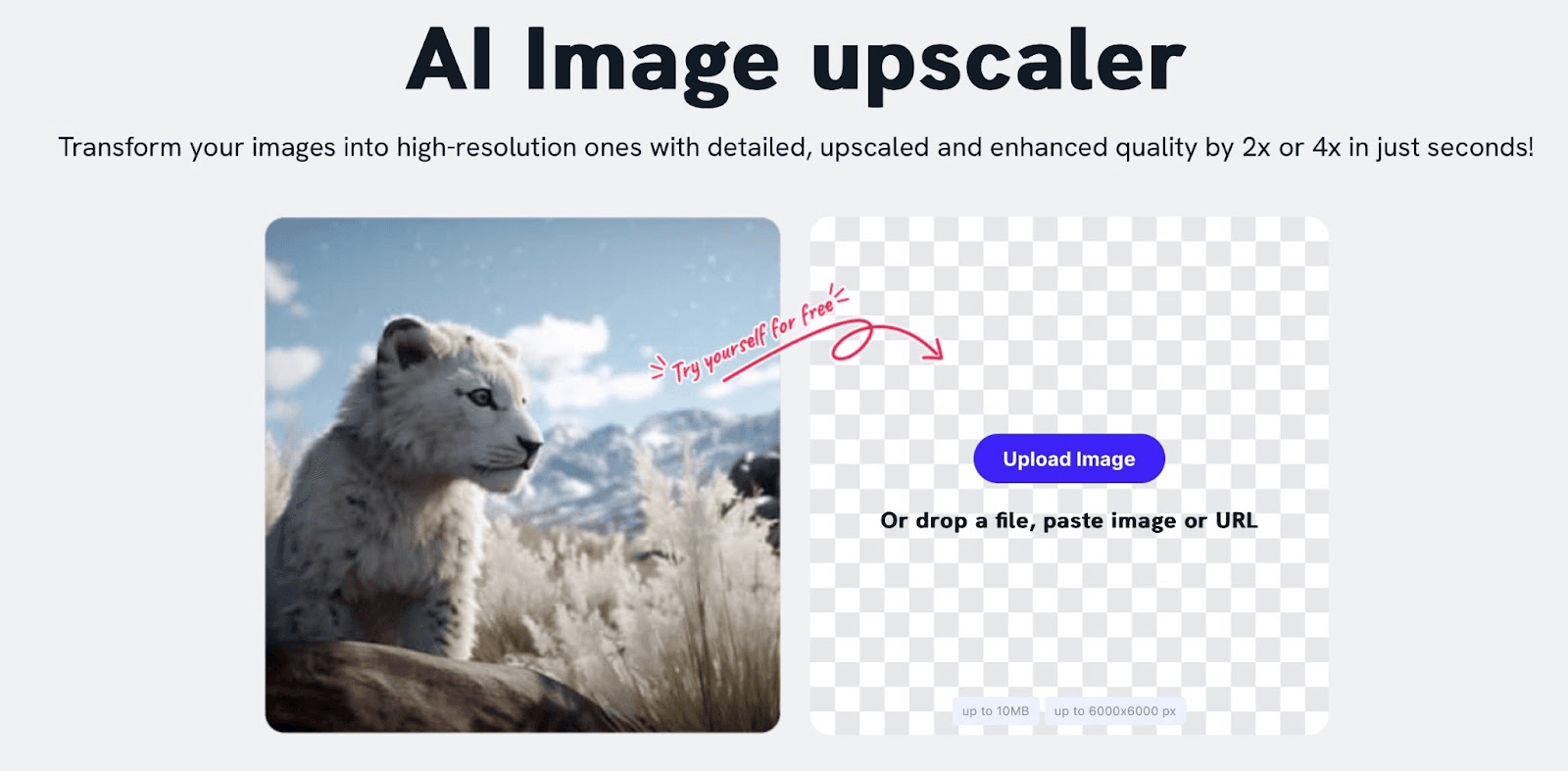 The AI image upscaler can transform low-resolution images into vibrant photographs with renewed clarity and color. Sit back and watch as fresh life is breathed into every pixel of your photo, sharpening details and refining colors.
For e-commerce businesses like mine, you'll need that background remover tool. Product photographers will find imagewith.Ai's Outcut feature essential to accomplishing that perfect product shot.
Upload your photo, click the button, and just like that, your product stands apart from its background, allowing you to place it on any backdrop you'd like.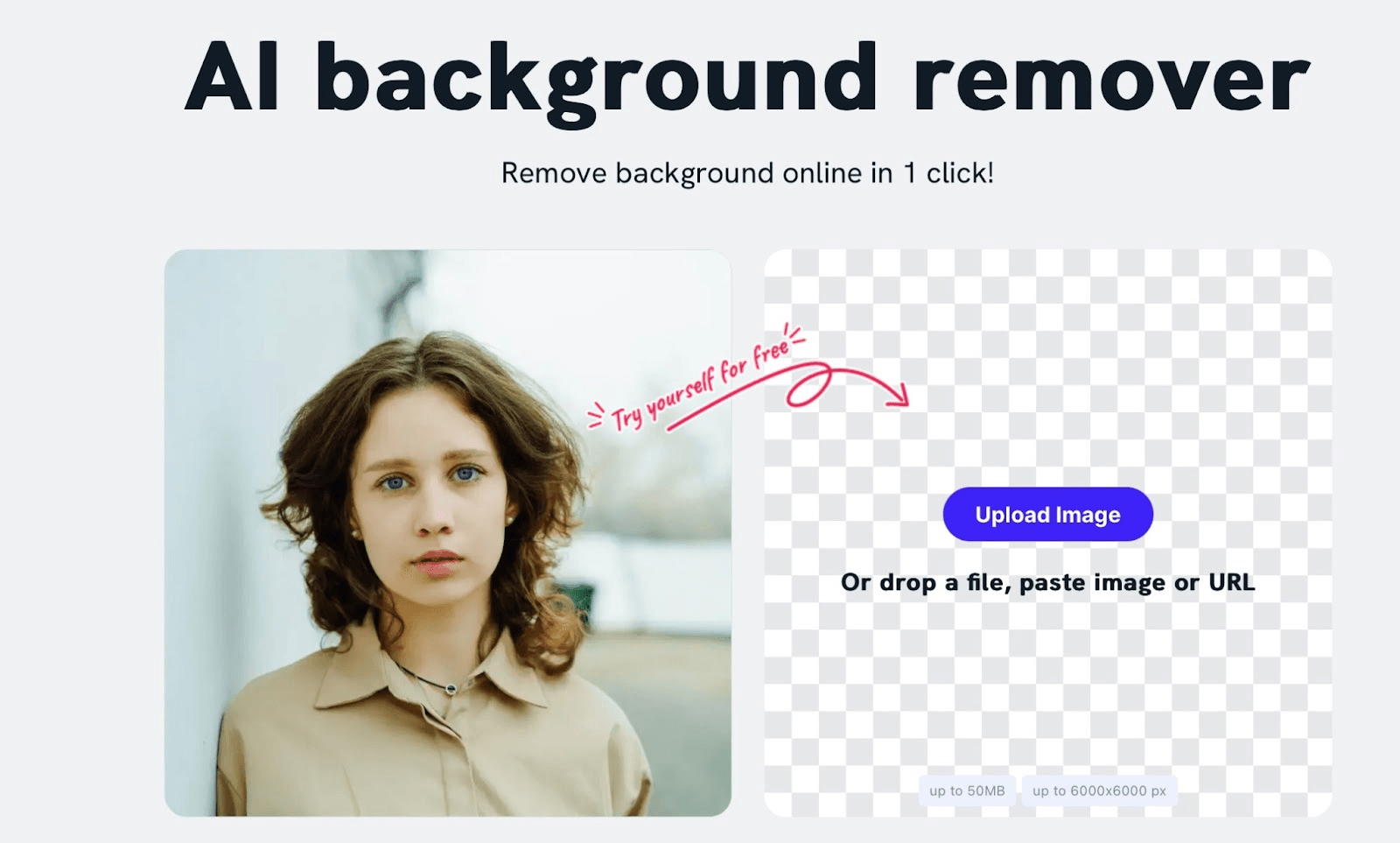 Imagewith.Ai's Clearoff feature utilizes the power of AI to remove unwanted objects from your photographs. Say goodbye to those pesky distractions.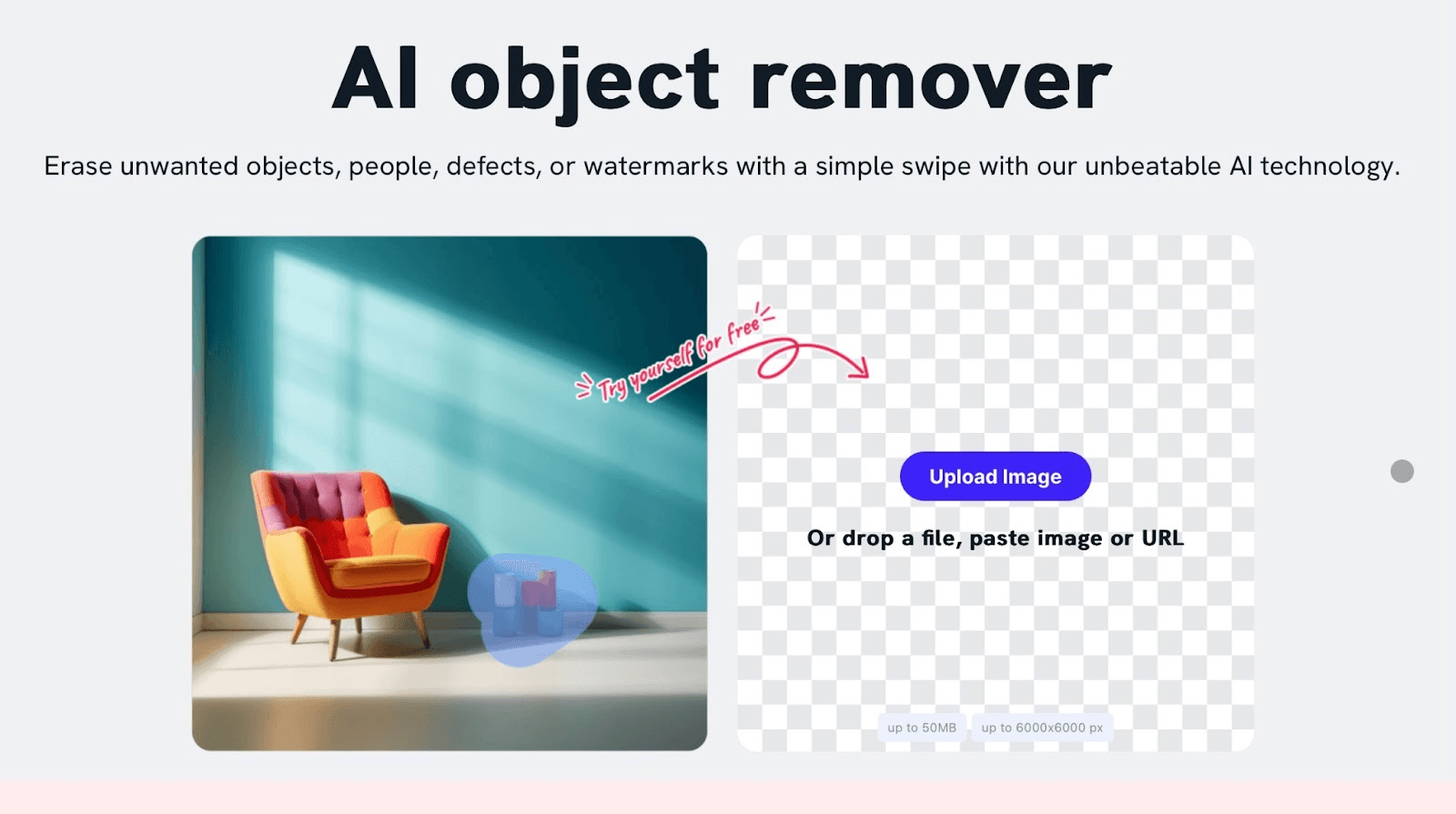 You can brush over unwanted elements by picking and choosing what to remove, allowing you to maintain the essence of your image.
Imagewith.Ai is user-friendly and ensures professional-level quality while saving time for individuals working with bulk images.
Pros
Great for both seasoned professionals and newbies just starting out
Designed to help e-commerce businesses increase conversion rates​​ by improving details of photographs.
Maintains image quality when scaling up for larger prints.
Breathes new life into older photos by perfecting low-quality pixels
Offers daily free version on each feature
Cons
Limitations on free version
Adobe Photoshop Express
Adobe Photoshop Express is often considered a top contender in the world of photo editing, and for good reason. The app boasts dozens of features and a wide array of filters and effects, but there are some downsides to take into consideration before you make the leap.
Pros
Versatile
Great at raw photo editing and digital painting
Supports a wide variety of photo formats
Cons
Interface can be overwhelming and confusing for beginners
Extensive editing tools are unnecessary for ecommerce photos
Subscription pricing makes the product expensive
Adobe Lightroom
Lightroom mobile is an offset of the Adobe franchise that offers a variety of presets to help you enhance colors and fine-tune the details of your images.
Pros
Uses basic editing tools to create professional results
More user-friendly than Adobe Photoshop
Presets create quicker edits
Cons
Limited image manipulation compared to other photo enhancers
Features offered on the desktop version don't transfer to Ipad and mobile versions.
Requires an Adobe ID to sign in
Membership costs can make it expensive and some users have described it difficult to cancel
Snapseed
Snapseed offers a user-friendly alternative to more complex photo retouching apps. The selective filter brush tool allows you to pinpoint specific areas of your photos that you'd like enhanced or erased, giving you an extra layer of precision over the process
Pros
No hidden costs
Easy to use
A variety of features
Cons
Lacks advanced features that some e-commerce professionals may seek
While the interface is user-friendly, there's a slight learning curve
Prisma
Prisma offers a variety of filters that mimic the styles of famous artists so you can transform your photos into their own masterpieces. It's easy to use and although the basic editing tools can improve your photograph, it's better designed for creating artwork over e-commerce photography.
Pros
The artistic filters are one of a kind
Can integrate easily with social media
Some features can work offline.
Cons
Lasks advanced editing features
Some filters require a subscription
Not great for the straightforward, simplistic editing needed for e-commerce
VSCO
VSCO is a photo editing app that offers professional-grade presets to enhance your photography skills and master photo editing techniques. Its straightforward interface is easy to use and offers a platform where creators can share their edited photos in a creative community.
Pros
Advanced editing tools and filters
Can sync across devices
Offers access to a creative community
Cons
Advanced features and filter require a pricey subscription
Can be difficult to master for beginners
Amount of options may be too much for ecommerce creators seeking simple editing for product photography
Canva
Canva is a photo retouch app that offers users the ability to test out graphic design and content creation. You can play around with editing photos while also creating social media graphics. Animation and video editing is also offered.
Pros
Preset templates can make it easier for beginners
Drag and drop interface is easy to use
Designs can be published directly to social media
Cons
Emphasis on graphic design can be confusing for those seeking more simplistic photo editing tools
Advanced features require monthly subscription making it costly
Free version is stamped with watermark
Less emphasis on photo retouching than other editing apps
Fotor
Fotor blends convenience and communication, offering creators the ability to edit with simplicity while sharing their projects with other users. A variety of photo editing tools and filters allows you to edit in large batches for a streamlined process.
Pros
Offers an app for mobile and desktop
Can edit multiple photos at a time
Provided design templates make editing easier
Cons
Lacks advanced editing tools
Premium features require a subscription
Pixlr
Pixlr is a photo retouch app that allows users to take advantage of different layers to help edit their image. Advanced editing tools allow creators to add extra precision to their photo editing experience.
Pros
Free version available for creators on a budget
No watermarks on free version
Advanced editing tools
Cons
Advanced features required a learning curve
Most ecommerce photography won't require the advanced tools Pixlr offers
Ads in free version
Subscription for premium features
Afterlight
Afterlight is a photo and video editing app that offers dozens of filters and editing tools to improve the quality of your photos. Overlay effects, textures, and use different tools to manipulate your image.
Pros
Straightforward editing can benefit ecommerce photography
Offers a variety of filters to add an artistic touch to your images
Easy to use interface
Cons
Less features than other photo retouch apps
Considered better for vintage effects
Requires purchase to use majority of features
Choosing the Best AI Photo Enhancer
With all the photo retouching apps on the market, how do you know which to choose? Let's explore a variety of key factors you should consider before picking the best photo retouch app for you.
User-friendly interface
You're looking for something easy and effortless, one to efficiently expedite the editing process. This means you want an app that's intuitive and easy to navigate, simple enough for beginners but fast enough for experienced artists.
AI Photo Enhancer
A photo retouching app is nothing without an AI photo enhancer. These tools improve your image by fixing contrast, smoothing blemishes, and saturating colors.
Background Removers
This is an imperative tool, the first I look for when choosing a photo retouching app. I want the option to separate my artwork from the background. Hands down, this alone can improve the professionalism of your photo for your ecommerce business.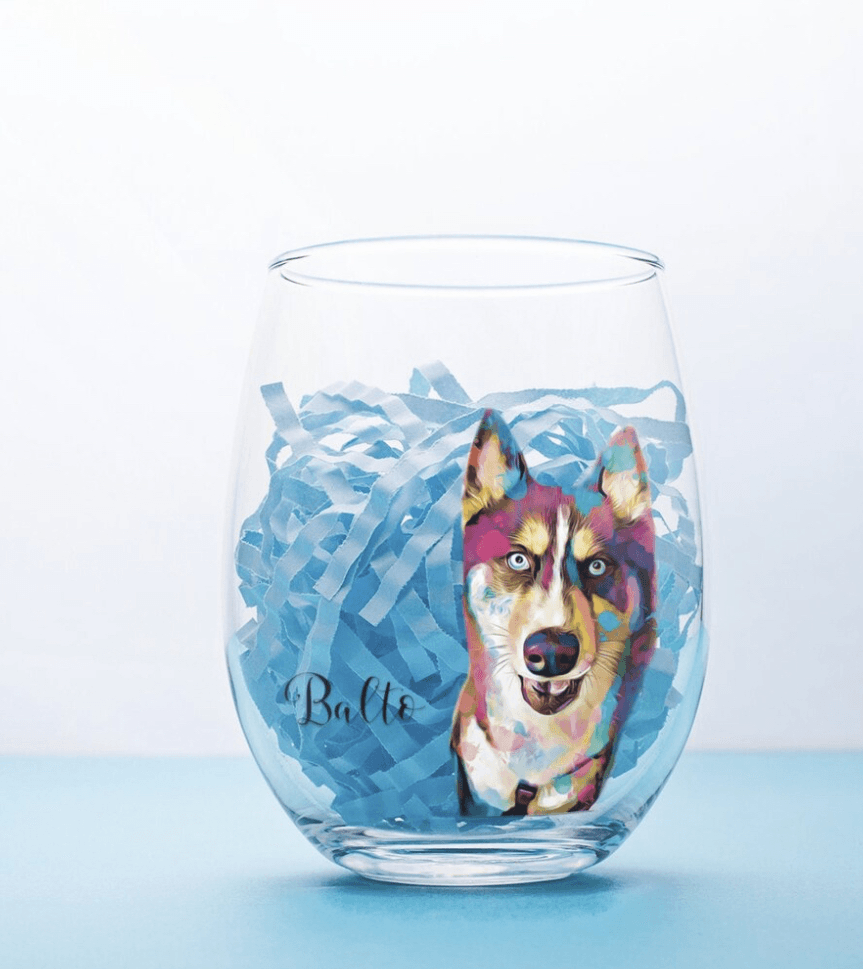 Guess what? This photograph of my wine glass art was originally photographed against a white concrete background. Frankly, it looked ick. I could see the curves of the walls, the dust. You get the idea. So what did I do?
I used a background remover tool to separate my wine glass from the background.
Then I chose a separate background with two solid colors to help bring out the colors in my artwork, and combined both photographs to create a new image.
I told you–this tool is valuable!
Object Removal
Look for apps that provide advanced retouching tools like object removers. This feature can remove blemishes from your photo, eliminate unwanted people or objects, or even erase watermarks.
Pricing
Make sure you take into consideration the cost of the product and the budget you're willing to spend. Some apps offer free options, but you'll only get to test a handful of features. Ideally, you'll want to find an app that offers a free chance to test everything it can do so you know what you're getting before you buy.
Conclusion
Whether you're a professional photographer looking to enhance your workflow efficiency or a starving artist seeking to boost your e-commerce business, there's one photo retouch app that stands out above the rest.
Imagewith.Ai utilizes the power of AI to enhance the quality of your image and remove backgrounds and unwanted objects with just the click of a button.
Not only is it great for beginners and professionals, but Imagewith.Ai's user-friendly interface is straightforward and supplies exactly what you need to improve and enhance the photos of your product for your e-commerce business.