Looking to unleash your wild spirit on Character.AI? With the platform's robust NSFV (Not Suitable For Work) filter, it can be hard to have a fully open, mature and uninhibited conversation. But don't despair! If you want to know how to bypass the Character.AI filter and get the most out of the platform, you're in the right place.
In this guide, we'll help you turn your frustrating disappointments into a truly fulfilling experience. Can't wait to break down barriers and let your imagination run wild? Keep reading! We'll walk you through the top 3 frustrations and show you how you can deal with them:
NSWP Filter.

Waiting room.

Character creation.
Now, let's see what they are and how to go beyond their limits.
Why does Character.AI have a filter?
If you want to have a truly open conversation on Character.AI, the NSWP filter is perhaps your greatest culprit. Character.AI uses the NSFW filter to ensure respectful and ethical content suitable even for children. It aims to create a safe environment for everyone, free of any offensive, violent or inappropriate language.
Finding a way around the filter can lead to suspension or even termination of your account. But is there a way to avoid these worst-case scenarios? Let's see what options you have.
How to bypass the Character.AI filter?
Let's face it. If you're looking for a free and open chat, automatic censorship will stifle your imagination and make you feel frustrated. But how do you dodge the NSFW filter?
You can find tons of information on the Internet about techniques to dupe Character.AI algorithms. But here's what you have to know before applying them. First and foremost, build a rapport with the bot, just like with a human being. Then, use the tested strategies to bypass the filter.
Finding a way around the restrictive filter can be a fun challenge. In this guide, we have selected the ones that are the most likely to spark your creativity. Here are our top 5 picks:
Choose alternative words or terms.
Get creative with wording. Whenever you have something to say that may trigger the NSFW filter, think of an alternative way to phrase sensitive content. If you code the explicit language, you will be less likely to get into trouble.
Use special characters smartly.
Another hack for a more fulfilling and creative experience is to use parentheses or brackets as you would use them in a normal conversation. You can also experiment with hashtags and numbers to disguise the potentially risky words. The goal is to change the appearance of the word or a phrase while still making it understandable.
Start a roleplay on a general topic.
One secret way to dodge the NSFW filter is to engage in a roleplay on a general topic. As soon as the bot understands your general intent, you can take the risk of introducing more sensitive content. Do it gradually and creatively: any rash decision can lead to a permanent ban on a platform.
Create a private bot with a bold greeting.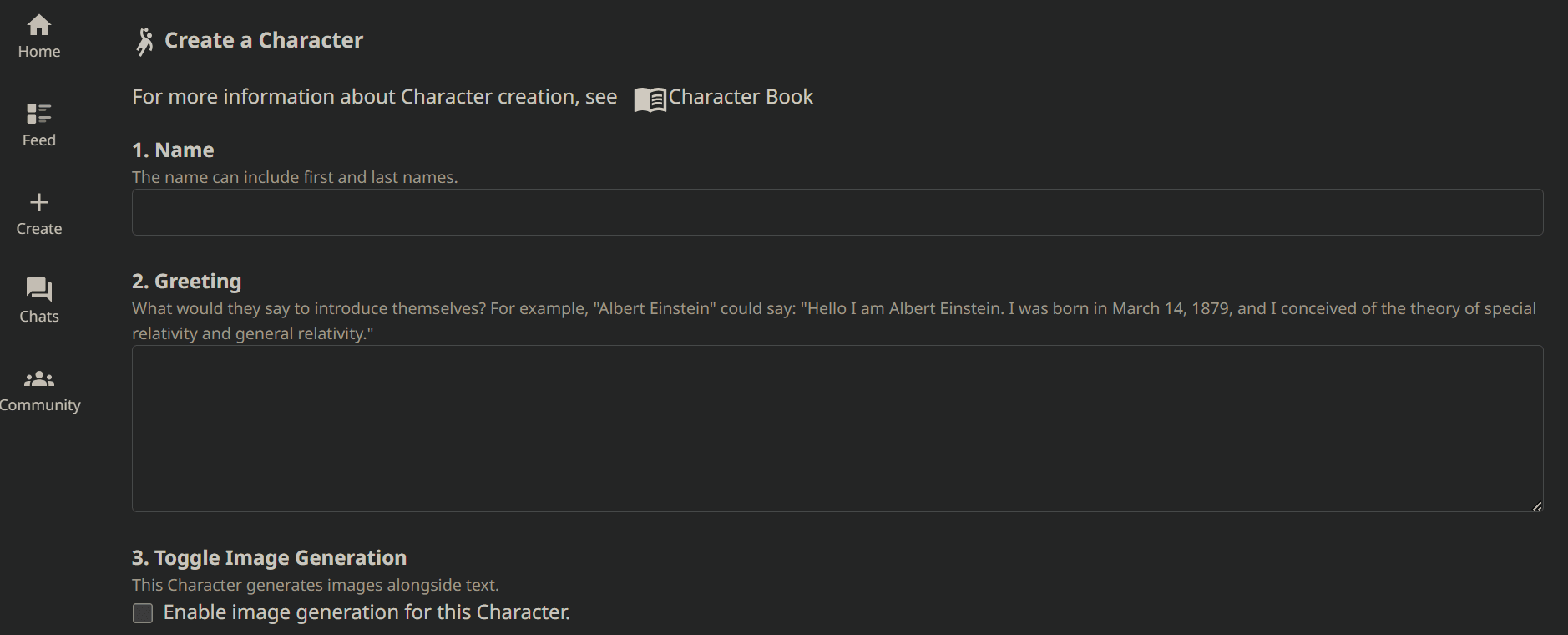 Another way to get along with the strict filter is to use some NSFW content in the greeting. If you create a bold statement from the very start, the chatbot may understand your intentions. This way, you are more likely to get away with more open and explicit terms.
Use idioms instead of direct words.
One creative way to hide the unwelcome content is to use a metaphor. For example, instead of saying, "I hate you!" you can say 'You drive me up the wall'. If you're at your wit's end, brainstorm the options first: there is almost always a fun way to get your message across!
Is there an AI without an NSFW filter?
Yes! A few other platforms can save you the trouble. Platforms like Crushon.ai or Janitor are the most popular filter-free alternatives. But how to know if they are a better choice than Character.AI?
Let's look at the pros and cons of some top platforms that do not require a NSFW filter:
Crushon.AI is a platform where you can have authentic conversations with fictional characters without having to worry about filters. Here are the main pros and cons: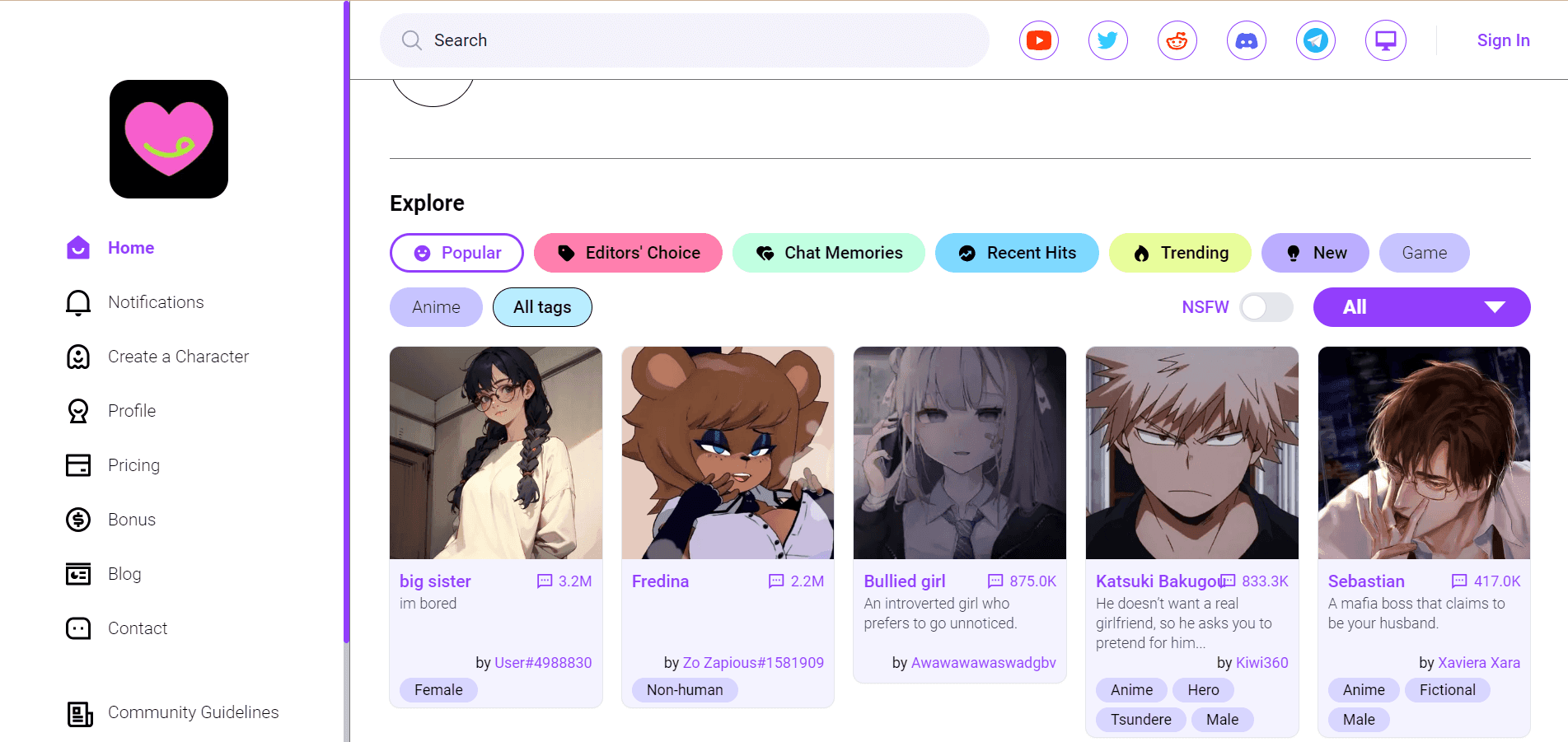 Pros:
No NSFW filter, allowing you to express your genuine self.
Opportunity to customize a character
Frequent updates, allowing you to stay up to speed with the most recent AI developments
Cons:
You can only have up to 50 free messages per month. If you want to spark more conversations, it is only possible through monthly or yearly subscriptions.
Janitorai.AI is another chatbot that allows you to have fun and totally unrestricted conversations. You can create and customize your character's appearance, personality and even voice.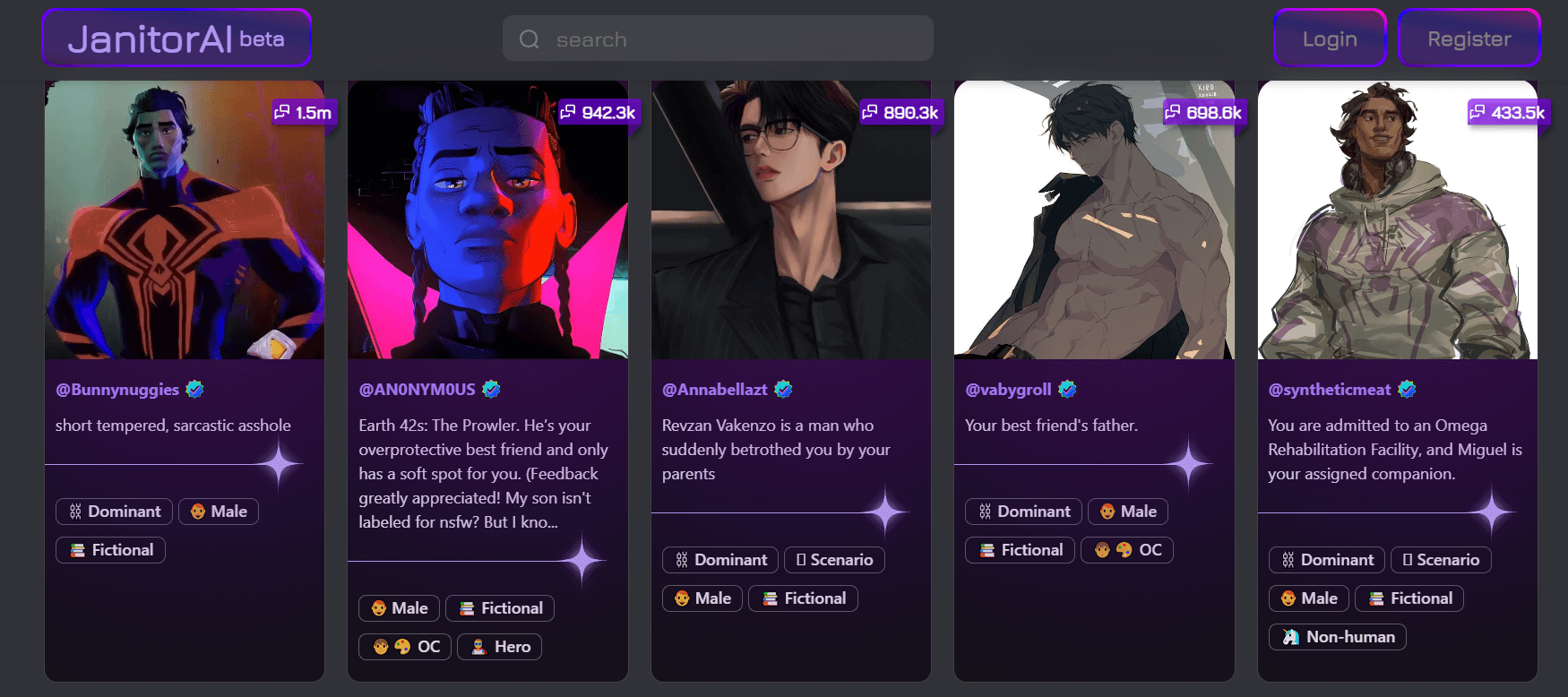 Pros:
No NSFW filter, giving you the freedom to interact freely and openly.
A wide variety of solutions to customize your character.
A pioneering inclusive approach, catering for users of different generations. Cons:
The setup is more complicated than with other platforms. You have to obtain an API key from OpenAI or KoboldAI to set the chat up. While it is easier with OpenAI, you will need to have more programming expertise with KoboldAI.
Chai AI is another popular platform for having fun and open conversations, with more than 100 million active users. Powered by natural language processing algorithms, it allows you to chat freely and openly with your AI friends.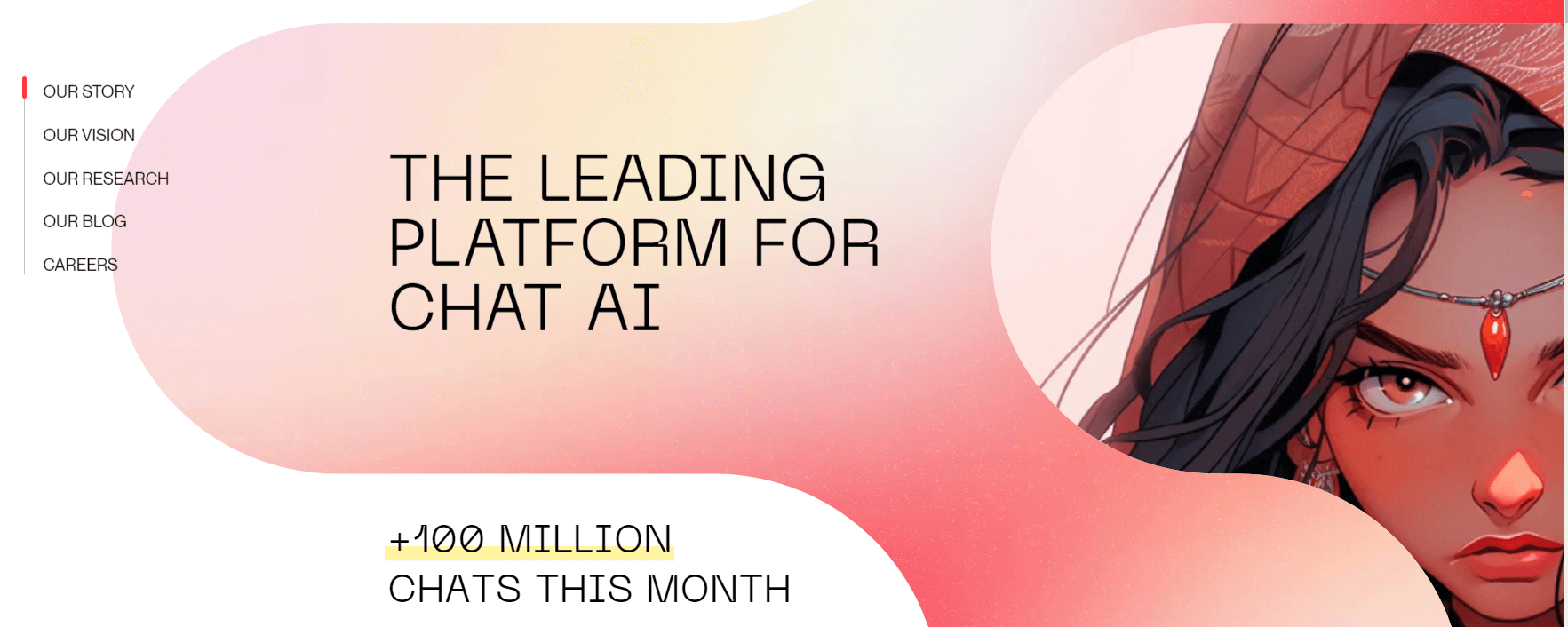 Pros:
No NSFW filter.
A large online community where you can get support or discuss your experiences.
Extra bonuses, such as puzzles and quizzes, to spark up your conversations.
Cons:
While Chai AI appears to be free to download and use, you can actually send only 70 messages at a time. Afterwards, you will have to wait for a few hours until you can send messages again. If you want to send an unlimited number or messages, you need to buy Chai Premium.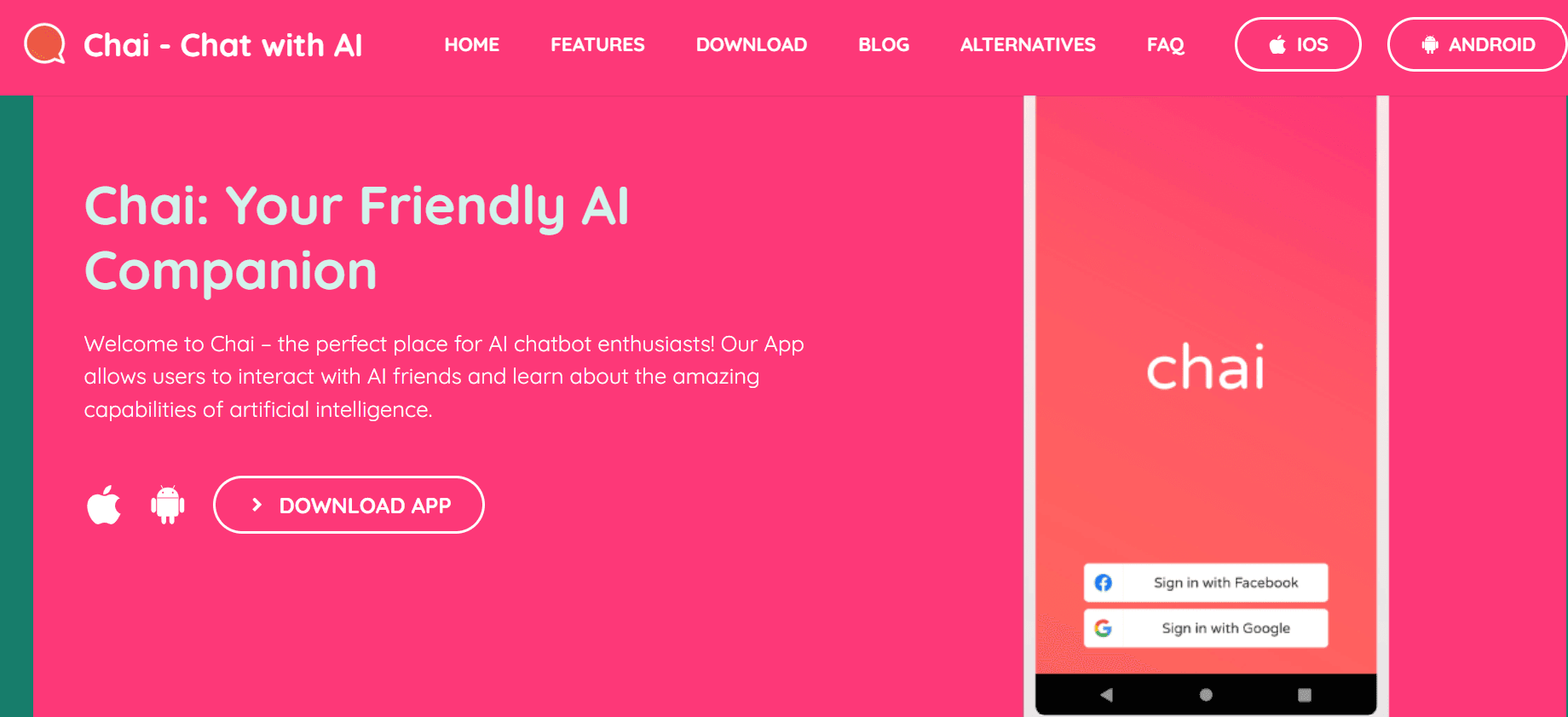 Even if all these top alternatives to CharacterAI do not have the NSFW filter, they frequently restrict the number of messages you can send for free. This can affect your creative flow and cause frustration.
How do you skip the waiting room in Character AI?
Apart from the filter, another obstacle in Character AI can be the waiting room. Just like in real life, you may have to wait in a queue to be able to chat with an AI character. Usually, the reason why you have to wait is because there is too much traffic for the server to manage.
We recommend you use two ways to skip the frustrating queue:
Use a VPN. If you change your IP address, the bot may think that you are based in a country with a lesser demand. This way, you can sometimes skip the waiting room. However, remember that your Internet connection may be slower if you use a VPN.

You can sign up for Character AI Plus. This way, you won't have to wait, as you will have priority access to the platform.
With these easy actions, you would be able to dive into a conversation without wasting your precious time!
How to create a character on Character AI?
Character AI allows you to create a character with a unique name, greeting and avatar. While choosing a name and a greeting are rather straightforward, creating an image is not always easy. Let's see why.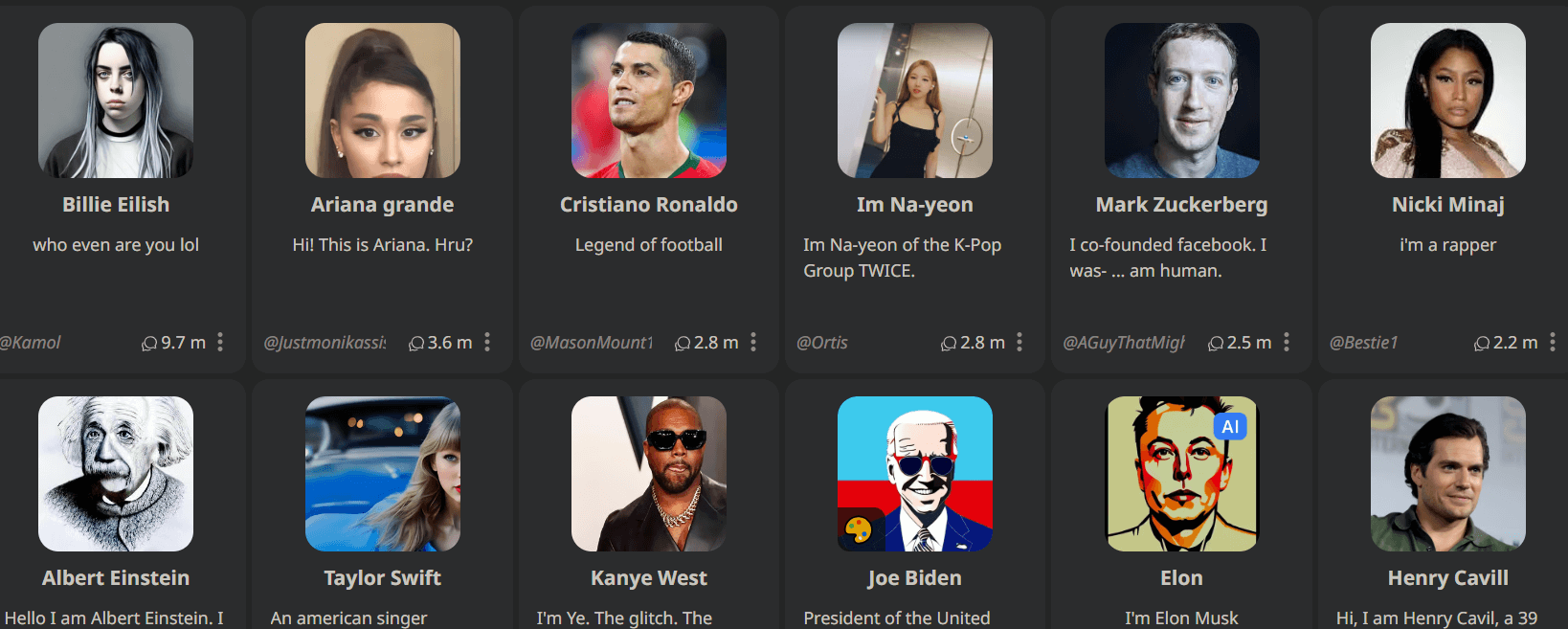 First, you have two options for an avatar. You can either create an image or upload an existing file.

In most cases, it is quicker and easier to let the bot generate the perfect picture for you. You simply have to describe the picture with keywords and let the AI work the magic. Here's an example of what kind of characters you can expect for the words "tall, blond, strong, dark glasses and white suit".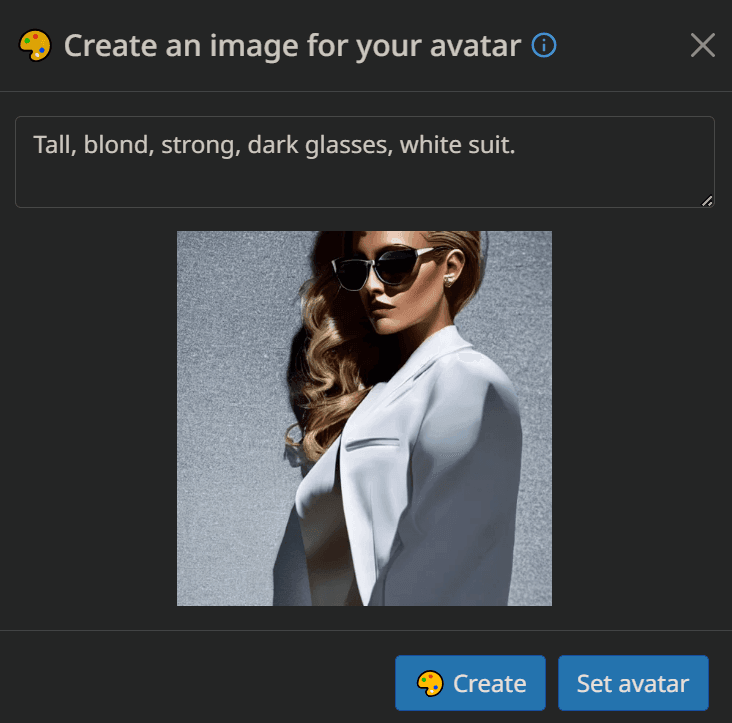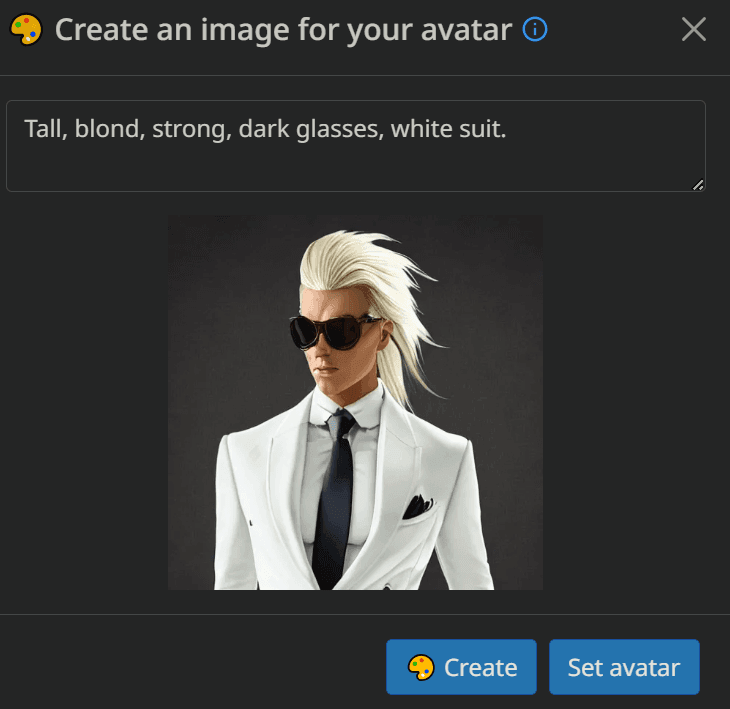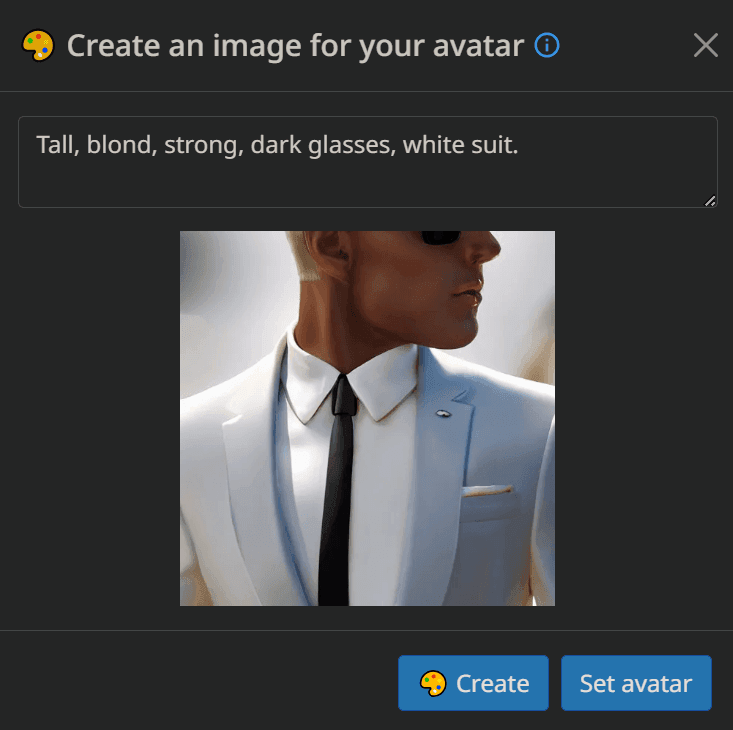 Letting the AI generate a character may not be the perfect choice for everyone. Here are the pros and cons of character generation:
Pros:
Quick image generation time.
A wide choice of AI-generated characters.
AI takes into account all the keywords in the description field.
Cons:
If you have a specific vision of your character, you may not see it in the list of the suggested characters.
You can't make manual adjustments to the character if there's something you don't like about it.
Apart from the image generation solution, you can upload your own avatar. This is usually a preferred solution for those who have a clear vision of their character. This is also a favourite option of those who prefer to use photo editing tools to create a truly unique avatar.
How to get the most out of Character.AI?
Now you know how to deal with potential frustrations related to the NSFW filter, waiting room and character creation on Character AI. But even if there are limits to your creative flow, there are many ways you can truly unleash your imagination. Here are our top 3 picks for a really engaging and creative experience.
A sure way to forget about the annoying NSWF filter and spark your creativity is to create a truly unique avatar. While the bot allows you to generate the character's avatar quickly and easily, it may not always be your best choice. If you want to channel your personality and get the best communication experience, you could try adding a personal touch to your image. This is the first thing that AI characters will see and make an impression of who you are, so don't take it lightly!
Experiment with creative language.
Using creative wording to bypass the NSFW filter can be a creative challenge on its own. It can spice up your conversation without the use of explicit, direct or straightforward content. Test the power of the words to get your conversation to the next level, dodging the restrictive limits of the filter.
Create a room for a bigger community.
Instead of initiating a private chat, take a creative initiative and create your own room. You can add characters and vividly describe what will happen in the room. This way, you could create and manage an exciting AI community and take the conversation to the next level.
How to make an avatar on Character.AI (without the NSFW filter)?
Let's face it. Even if you can bypass the NSFW filter and even find a way to enjoy it, it will still stifle your creativity at some point. If you want to truly free up your creative potential, your best solution may be to focus on your AI character.
How can I create my own avatar?
Forget about the limits of your imagination! While the NSFW filter can be a major spoilsport, it can't have a say when you decide to create your avatar. Want to create a powerful image of yourself and release your creativity? Imagewith.AI Image Editor could be your powerful ally, helping you focus on your creative freedom.
What is Imagewith.AI?
With its cutting-edge technology, Imagewith.AI is a state-of-the-art Image Editor completely transforming your AI conversation. It doesn't generate a random picture for you - it creates the exact avatar you need!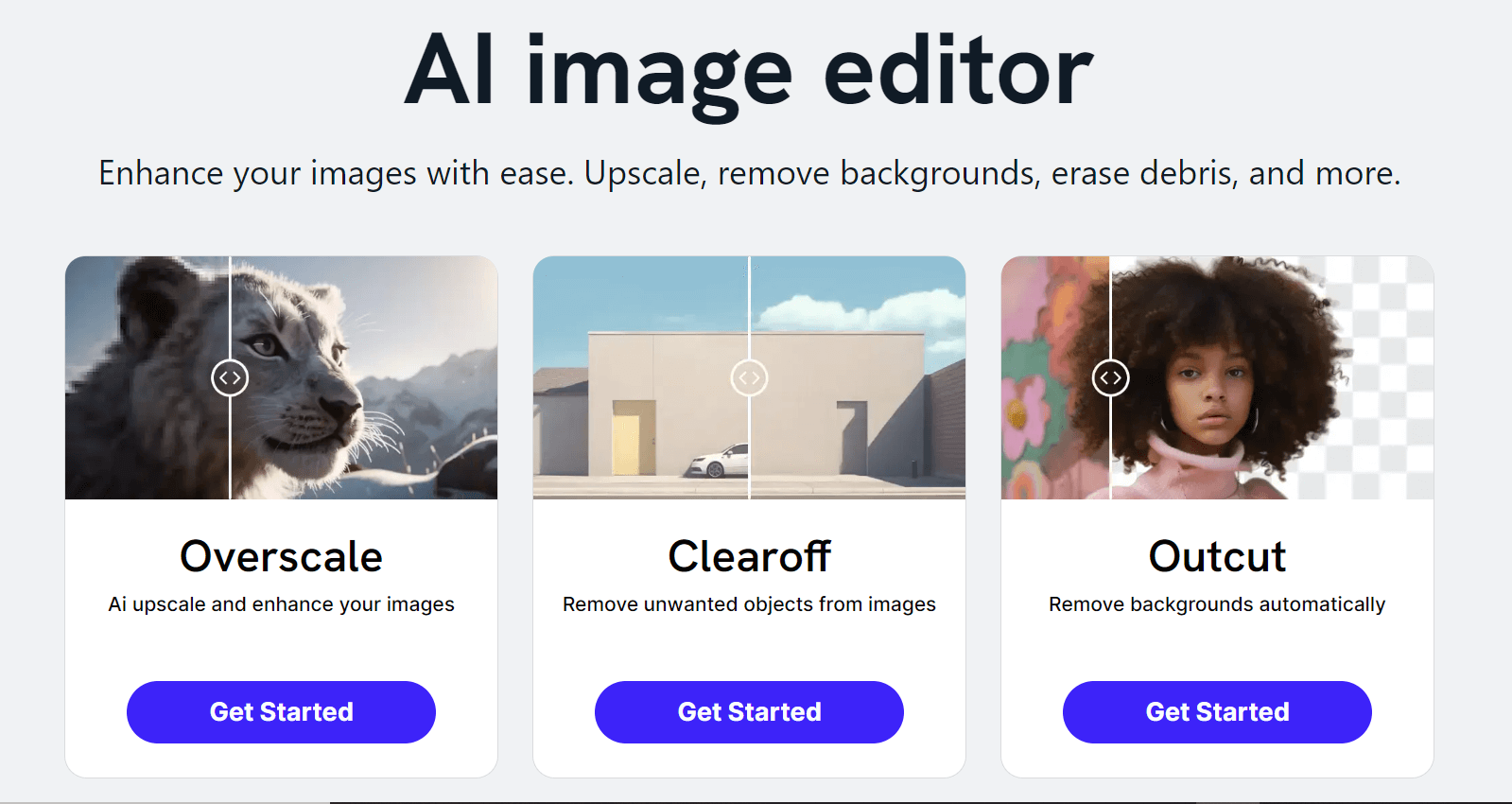 With its three main features, you have endless possibilities to experiment with creating your dream avatar. With its friendly user interface, breathtaking speed and top performance, Imagewith.AI has already captivated many creatives like you who don't like limits to their creative expression. Let's see how you can create a unique avatar and have the AI chat of a lifetime!
Imagewith.ai Overscale. 

Do you have an avatar that is too blurry or pixelated? Imagewith.AI's Overscale feature can help you enhance its quality by 2x or even 4x! A high-resolution avatar stands out in a crowd, leading to a more fulfilling experience. Show your best self to create a long-lasting impression on Character.AI!
Simply upload your picture and wait for the AI to work its magic. In a matter of seconds, you will see an enhanced version of your avatar, ready to intrigue and captivate.
Do you have an object or person that you need to remove from your avatar? We offer the ultimate object removal technology to denoise your image. Put your character in the spotlight they deserve!
All you have to do is upload an image and tap or draw over the area you want to remove. The unwelcome object will disappear, leaving you at awe with the result!

Do you have a great avatar but struggling with the dull or noisy background? Imagewith.AI helps you find the best solution for your character. Remove the background or experiment with different alternatives to create a truly impactful avatar!
As soon as you upload the picture, the AI technology will remove the background. You can now experiment with captivating designs around your object to your heart's content!
Why use Imagewith.AI to create your AI image?
Our breakthrough technology helps you create a stunning visual character, letting your imagination run wild. Forget about the limits put in your creativity and get ready to spark off a great conversation without 5 top features:
Whether you need to change the background or upscale your avatar, Imagewith.AI delivers professional results. Trusted by both professionals and creative enthusiasts, it will surely take your breath away with its top performance.
Speed.
The underlying Imagewith.AI's algorithms are not only efficient. They are also very fast, helping you work on your best avatar in no time. No detailed manual edits - we set you up for success on Character AI with lightning speed!
Are you scared of complicated toolbars in photo editing applications? Whether you are skilled at creating your own avatar or are just a beginner, Imagewith.AI is for everyone! With its simple and straightforward interface, you can forget time-consuming navigation and focus on your ultimate image.
You can access Imagewith.AI from any device and any location! If you are a busy creative who likes to engage with AI on the go, Imagewith.AI is certainly for you. Upgrade your avatar in a few seconds from your phone, wherever you are!
We give you full control over the kind of avatar you want for yourself. Forget the NSFW limits put on your language and enjoy the ultimate freedom of visual storytelling. Imagewith.AI lets you perfect the final result, helping you regain control where you thought you had lost it.
Conclusion
If you are a free spirit, any limits to your creative freedom are painfully frustrating. Whether it's an NSFW filter or limited image generation capacity, Character AI may stifle your imagination. Luckily, with appropriate tools, you can get the most out of the platform. Break down the barriers, invent and unleash your creative longing, and get ready for a conversation of a lifetime.